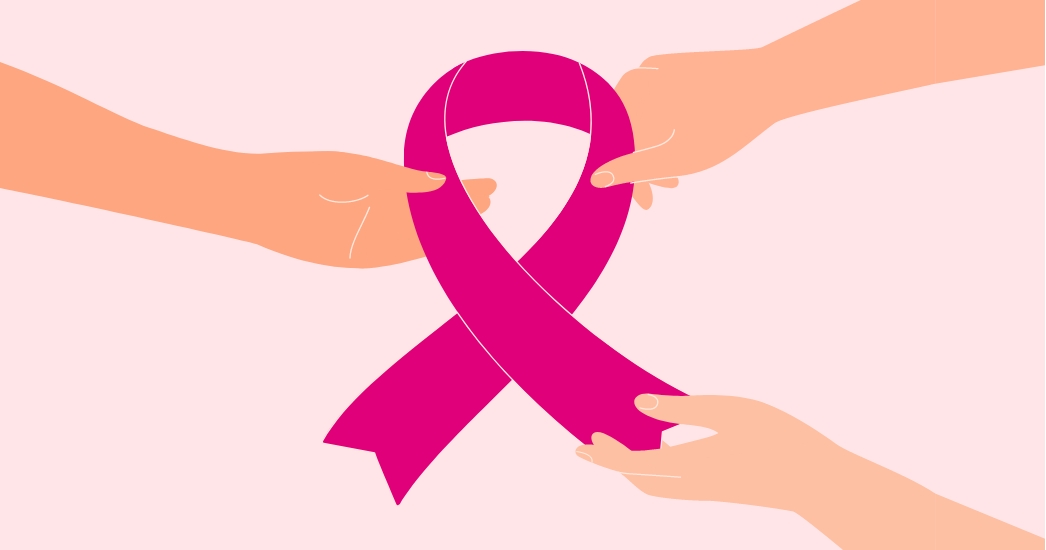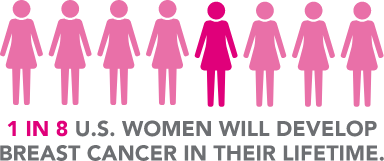 "December 14, 2018 — a date I will never forget. This is the day that my doctor called me and said that I had stage 0 cancer, or DCIS ductal carcinoma in situ (DCIS). It was at that point that I started to see my whole life flash before my eyes." Nancy Burdzel of Upton, Massachusetts, was caught off guard when she received this diagnosis, but sadly she is not alone. About one in eight U.S. women will develop breast cancer during their lifetime. And while they share a diagnosis, these people are loved ones, friends, family members and co-workers with unique experiences.
In honor of Breast Cancer Awareness Month, we sat down with Nancy and two other local breast cancer survivors to hear their stories and how they are supporting others on a similar journey.
For Nancy Burdzel, taking care of mental and physical health is key
As someone with no family history of breast cancer, Nancy didn't suspect that something like this would happen to her. She had been going for yearly mammograms and everything always looked normal. However, that visit in December 2018 was life-changing.
After the initial diagnosis, Nancy says that everything moved very quickly, which was both scary and comforting in a way. "Being diagnosed with cancer, you have that immediate thought in your head that you will die," she explains. "It felt like everyone was on the same page with what was going on in my head, which made me feel supported. Making major decisions on my treatment in a very short period of time was challenging and nerve-wracking, but my doctors and family provided me with the guidance and advice to figure out what I needed to do next."

Nancy opted to have a double mastectomy and reconstructive surgery. Now cancer-free, she reflects on the recovery process, saying that there are two phases: the physical part and the mental part. "However, the mental journey is still a work in progress." She says that finding someone to talk to and building connections is so important. "If you can find someone that has gone through a similar process, it can help provide you with validation. Not everyone needs validation, but it helps."
As Nancy continues on her own healing journey, she wants others to understand that their timelines will be different. "Something that I realized after going through multiple surgeries is that everyone is on their own healing journey. What might work for someone may not work you — and that's okay."
Beth Monaghan emphasizes the importance of a strong support system
It was May 2020 when Beth Monaghan of Newton, Massachusetts, felt a painful lump in her right breast while on a Zoom call. After going to the mammography center a few days later, the lump wasn't cancerous. However, the doctors found something else: calcifications in several different areas.

It took a couple months for the doctors to confirm it was cancer. "The day the doctor called me was almost a relief," she says. "She said that it was stage one, which is the best kind of cancer you could get as it's easily treatable." After weighing her two treatment options, a double mastectomy or radiation plus five years of antiestrogen therapy, Beth chose a double mastectomy, the more aggressive, but surer treatment option.
Upon her diagnosis, Beth began listing out her "team" — people whom she knew she could rely on and be there to support her throughout the entire process. "This was the first time in my life I needed to surrender and accept help," she explains. "I thought about what kind of support I needed, and asked the people in my life who were most comforting to me to be on my team. The act of asking up front was so healing. Each person gladly said yes and that helped me feel free to really ask for what would help me."
Now that she is cancer free, Beth points out that "you don't know how much love surrounds you until you have an event like cancer, and it puts it all into perspective." This is why she continues to be a strong advocate in the fight against breast cancer, and encourages women to get yearly mammograms because "early detection is key."
Skadi Gidionsen encourages others to become self-advocates
Boston resident Skadi Gidionsen's mammogram was scheduled for April 2020, but due to COVID-19, it was canceled. "I had a virtual appointment with my primary care provider in June of 2020, and I expressed concern over the fact that I missed my yearly mammogram," Gidionsen says. "But since breast cancer doesn't run in my family, my doctor said I didn't need to worry."
A few months later, Skadi noticed a lump on her breast. "After going in for a biopsy two days later, my doctor called me a few days later and said I had breast cancer," she says. "Initially, there was some confusion as to what stage, but I soon found out it was stage two." Skadi's cancer would have been caught sooner and likely stage one if her mammography hadn't been canceled. However, this prompted Skadi to take a more active role in her health care.
Having started chemo immediately, Skadi realized the importance of having loved ones to lean on. "You need to learn how to advocate for yourself while also finding people that can be advocates for you," she explains.

For example, Skadi's husband was designated as the "Director of Communications," where he provided regular status updates to friends and family.
Skadi also enlisted the help of her physician friend, who helped her overcome her reluctance to reach out to her doctors with any and all questions. "A lot of women, myself included, don't want to be a bother to others," she says. "What I realized, however, is that communication with your doctors is critical. They need to be aware of how you are feeling and any concerns you may have as it will impact your treatment. It is their job to answer your questions, so don't be afraid to speak up, push a little, and be an advocate for yourself."
After months of chemo, surgery and radiation, Skadi is cancer free. "The road to recovery is a long process," she says. "But you live it in small increments and learn to appreciate the little things in life."
Remember, yearly mammograms, which are covered by most health insurers, are key to early detection. In addition to scheduling your annual visits, help remind loved ones to do the same.
Cancer can be an emotional roller coaster, and figuring out how to cope with those emotions along your journey can be difficult. If you are a member of Harvard Pilgrim Health Care or Tufts Health Plan, Point32Health companies, you have access to various mental health resources, as well as a Nurse Care Manager (NCM) program that can help you at every stage in your journey. Harvard Pilgrim and Tufts Health Plan NCM programs provide support and guidance to help cancer patients (breast cancer included) navigate their care options.
Also, you may have access to holistic care options such as acupuncture, which can help individuals who are going through chemo with nausea control. And, if you're feeling overwhelmed, guided mindfulness sessions through the Living Well program may help with stress management.
Keep a pulse on the health trends that matter today.