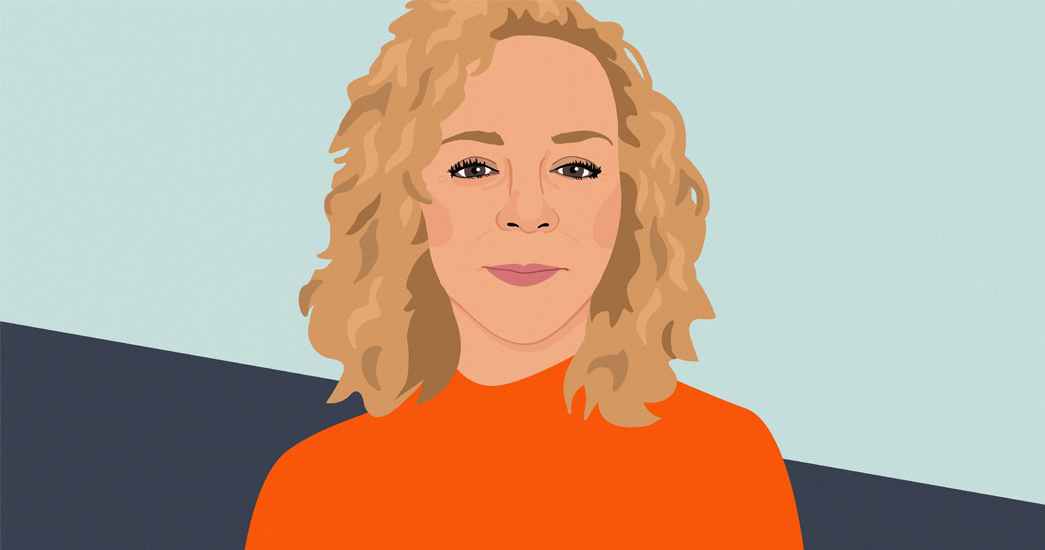 Harvard Pilgrim's Clinical Care team provides members with a personalized support system to help them navigate their health conditions within a complex system. The Clinical Care team is comprised of a variety of roles including behavioral health specialists, health coaches, social workers, pharmacists and nurse care managers. Nurse care managers, in particular, partner with qualified members to help them manage treatment of existing conditions, as well as help plan, implement, coordinate, monitor and evaluate a member's health care options and services.
To get a take on how a nurse care manager works with Harvard Pilgrim members, we spoke with one of our own, Denise Picard.
Inside a Typical Day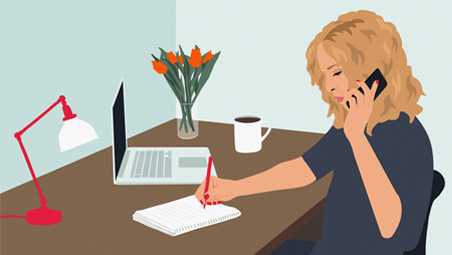 Like most remote employees, each workday for Denise starts with her computer. In preparation for her daily calls to members, she spends her mornings researching any new members she'll be connecting with for the first time to get an understanding of their condition and health history, as well as checking up on any health changes and updates among existing members on her caseload. This also helps prevent any gaps in care.
Depending on her members' needs and where they are in their care journey, Denise's day could be spent working on several different hands-on support and advocacy strategies. You might find her developing customized care plans with her internal teams, coordinating appointments and services for members, monitoring member progress or pulling together educational resources. As she's developing these strategies, she's also reviewing them with her members, empowering them to be their own advocates and health managers by educating them on how to take care of themselves and what to look for when it comes to changes in their health.

Providing Holistic Support for Complex Health Issues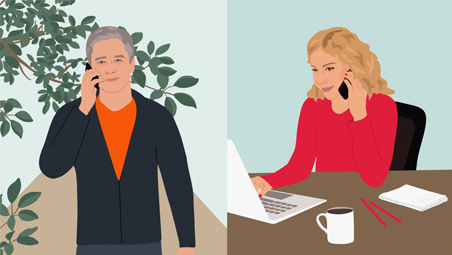 Having previously worked at a greater Boston area hospital for 33 years, Denise has experience managing all kinds of health issues. As a nurse care manager for Harvard Pilgrim, she specializes in chronic health conditions, including chronic obstructive pulmonary disease (COPD), diabetes, congestive heart failure and various types of cancer. She also works with members who recently underwent surgery or visited the emergency room.
One Harvard Pilgrim member, a man in his 50s, suffers from laryngeal cancer. Upon his first medical evaluation, he was told his chances of survival were low. Upset and confused about what to do next, he connected with Denise for the first time. Together they discussed the option of a second opinion, and upon getting that additional opinion he received a more encouraging prognosis.

In addition to making sure members on her caseload are receiving the physical care they need, either through in-person visits or telehealth where feasible, Denise also serves as an emotional support system. "As a case manager, you develop trusting and reliable relationships," she explains. During the pandemic especially, she and other nurse care managers work with members who were diagnosed with COVID-19 to ensure that they have support, both physically and emotionally, and are following quarantine protocols and checking in with their providers. In addition to communicating important information and making sure members have the help and resources they need, Denise and her teams also check in simply so members know that they have someone they can talk to.

Combining the Power of Personal Relationships with Digital Tools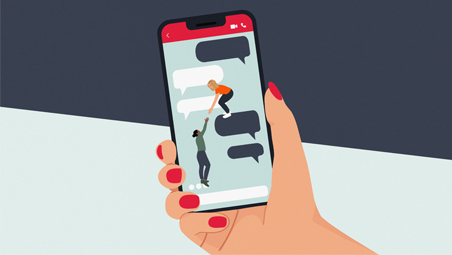 While Denise will reach out directly to her patients and have phone calls anywhere from 20 minutes to one hour in length, she also stays connected with members through Harvard Pilgrim's MyConnect app. Through this app, members who are working with a Clinical Care team member are able to reach out via text messaging when they have quick questions or need non-emergency assistance.
In addition to connecting these members with their dedicated nurse care manager (or other Clinical Care team member), the app also offers other helpful tools. MyConnect can be used to help members with medication, as well as appointment reminders and updates. Denise notes "if a patient has had surgery, they can use resources within the app for recovery."
Using the app, Denise is also able to share information regarding new programs or customized care plans with her members. For example, some of Denise's members require special exercise plans due to issues like cardiac-related illnesses. For these members, nurse care managers can share information on how to exercise safely based on their illness. "Because he can't go outside, one member currently walks up and down his stairs every day," Denise adds.
Benefits of Harvard Pilgrim's Clinical Care Team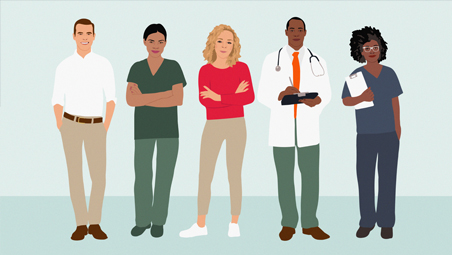 Denise views being a nurse care manager as an opportunity to provide a unique, robust health resource for members. "We can really help people manage their chronic conditions, teach them how to care for themselves and be their own advocate," Denise states.
Denise and Harvard Pilgrim's additional nurse care managers are part of a larger team that includes behavioral health specialists, health coaches, social workers and pharmacists. Having this Clinical Care team in place provides support and collaboration internally, which in turn allows for more comprehensive, personalized health solutions for our members.
If you are a Harvard Pilgrim member and are interested in learning more about the nurse care manager program and eligibility, call (866) 750-2068 and choose option 5.
Keep a pulse on the health trends that matter today.