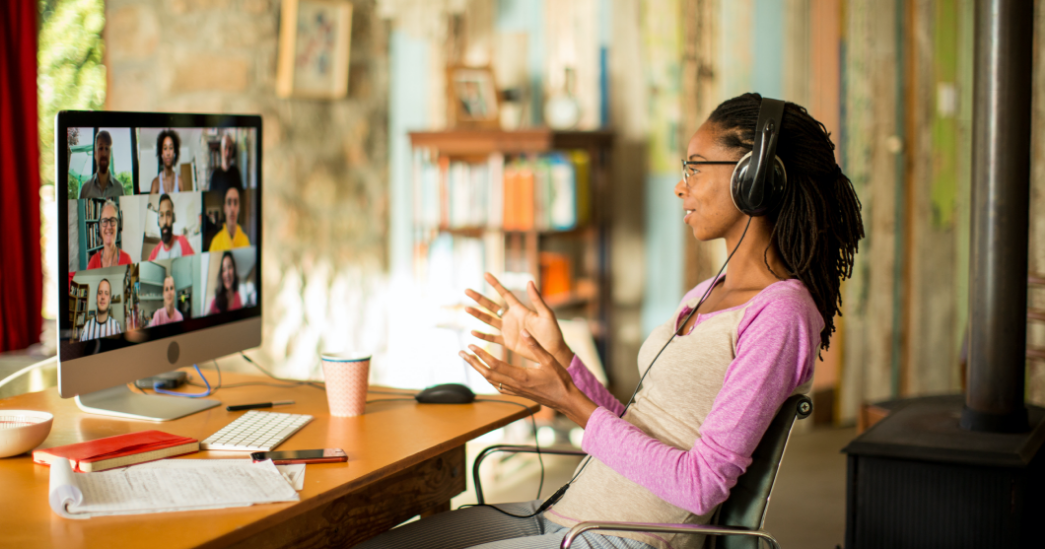 Estimated Read Time: 3:00
Executive Summary:
Five tips for making sure your benefits package supports the needs of remote and hybrid employees:
● Expand beyond traditional well-being benefits and programs.
● Make sure your mental health support is flexible.
● Incorporate financial well-being into your plan.
● Consider work-from-home stipends and reimbursements.
● Encourage PTO and create clear policies.
---
For many organizations, the pandemic has proven that employees can work from just about anywhere and still be successful. In fact, a new study of North America's 50,000 largest employers projected that 25% of all professional jobs will be remote by the end of 2022, and that remote opportunities will continue to increase throughout 2023. To put it simply, remote work, either full-time or partially, is the preferred arrangement many employees really want.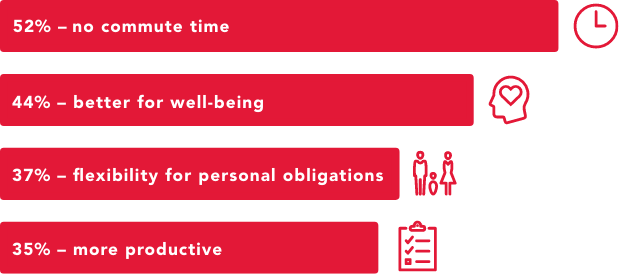 Source: Gallup
But as some of the workforce takes a permanent shift towards remote work and hybrid models, where does that leave benefits? Let's explore how employers can ensure that their benefits package and offerings are still supporting remote employees:
Robust wellness programs and benefits
While remote or flexible working arrangements have their perks for some, they can also contribute to burnout as employees blur the divide between work and home. A recent survey reported that 89% of employees are experiencing burnout while working from home. In order to address and help prevent this issue, employers are tasked with bulking up their well-being benefits and programs.
Understanding the deep ties between mental and physical health, employers are expanding beyond traditional fitness benefits like gym memberships and adding things like online fitness subscriptions, stipends for in-home gym equipment and technology to support healthy habits at home. Harvard Pilgrim members and non-members alike have access to the free Living Well at Home program, where they can take virtual fitness classes, engage in guided mindfulness sessions and get nutrition and other well-being tips with wellness webinars. With fewer employees in the office to provide snacks and beverages for, some employers are even considering healthy food delivery service options.
Mental health support
In a recent survey, 73% of workers reported that mental health coverage was an important factor when deciding between taking a new job or staying with their current employer. In response, many employers have stepped up their efforts to prioritize mental health and help close the gap on accessible mental health services.
In addition to making sure employees have access to mental health professionals in person, digital health tools provide an added layer of support for remote employees, no matter where they are. With Sanvello and Talkspace, both offered through Harvard Pilgrim, employees are able to self-manage their behavioral health, as well as connect with mental health professionals.
Financial well-being support
According to a recent study, money is the top cause of stress for employees, and 63% of employees report experiencing higher financial stress since the start of the pandemic. To help alleviate financial burdens on employees, some employers are creating more expansive financial wellness programs beyond traditional retirement benefits and savings programs. These can include financial education and coaching, emergency savings programs and student loan repayment programs, as well as childcare reimbursements. Employers can also help support their employees by leveraging and funding Health Savings Accounts (HSAs), which have many cost-saving benefits for employees.
Work-from-home benefits
For hybrid employees to focus and execute their best work, they need to feel supported in both the office and their at-home space. One study reported that 31% of employers are reimbursing for common office supplies, electronic devices and even cell phone and internet services. In addition, 8% offer a general stipend to cover work-from-home costs, and 17% are considering work-from-home reimbursements. This trend is expected to continue as more employers reimburse for essential technology, workstation setup and other needs that can make it both easier and more comfortable for hybrid and remote employees to work well from home.
Prioritizing paid time off
Studies revealed that while 50% of workers would prefer unlimited paid time off, on average, employees with unlimited PTO are only taking 13 days off. That's one day less than a traditional PTO package. When it comes to unlimited PTO, employees are at odds over taking time without clearly defined policies and supportive workplace cultures. And while this may seem beneficial to employers, not taking time off can take a toll on employees' physical and mental health. This can lead to increased illness rates and poor retention, ultimately costing employers money. Check your organization's PTO policies and encourage employees to take time to unplug in the coming months.
With the right tools and offerings, employers can better support both hybrid and remote workers wherever they are. Evolving your benefits package can make a big difference, as can investing in the culture of your workplace to ensure that employees always feel safe, happy and included.
Keep a pulse on the health trends that matter today.
Stay on top of health topics, technology and policies in today's changing world. Check the monthly newsletters you'd like to receive and start getting health news right in your inbox.