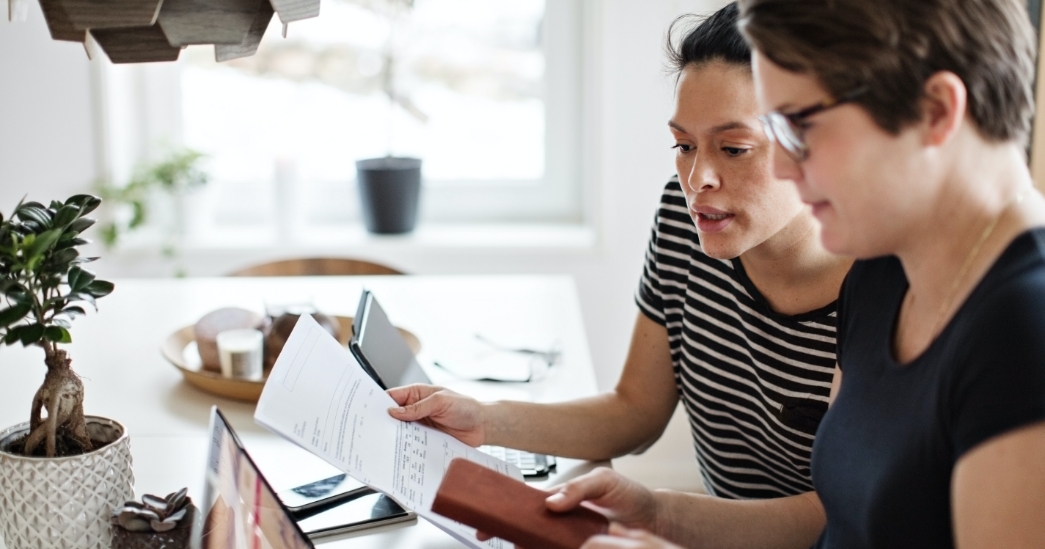 Estimated Read Time: 3:00
Executive Summary:
Three tips for helping your employees understand their health benefits and make smarter decisions:
Keep your benefits communications simple and digestible.
Make benefits training a year-round priority.
Give them an online toolkit that breaks down the math.
---
Research shows that when it comes to coverage, 49% of employees don't understand their health benefits. With the right resources and training opportunities, employers can help their employees learn more about health benefits—leading to their own savings by lowering health care spending.
Here are some proactive ways to help improve health literacy among your workforce in 2022:
Simplify your communications.
When it comes to sharing information, the more digestible you can make it, the better. Research shows that 96% of Americans don't understand the four most basic terms in health coverage:

Co-pay.
The flat dollar amount you pay for certain services on your plan, normally due when you have your appointment or when you pick up prescriptions from the pharmacy.

Deductible.
The set amount of money that you have to pay out of your own pocket for certain services. Copayments do not count toward your deductible.

Coinsurance.
The fixed percentage of costs that you pay for covered services. Coinsurance is usually something you pay after you have paid an annual deductible.

Out-of-pocket maximum.
The limit on the total amount of cost sharing you have to pay annually for covered services. This generally includes copayments, coinsurance and deductibles.
With that in mind, consider sharing cheat sheets through email for virtual or in-person sessions and only tackling one topic at a time with easy-to-understand language. Sharing information and hosting educational sessions around cultural moments such as health awareness months can also help capture your employees' attention and improve attendance and open rates.
Incorporate benefits training into your workforce training.
In an effort to continuously educate employees and deepen their understanding of their insurance coverage, treat benefits training as any other mandatory workforce training and offer it throughout the year. This is especially relevant for employees during new hire onboarding and in advance of open enrollment. Make sure managers are aware of when trainings are happening so that they can help communicate them to their teams.
Share tools to make well-informed decisions.
Personalized online tools can help employees better understand their care options and make smarter choices when it comes to their health. Here are a few helpful tools and programs offered by Harvard Pilgrim Health Care:
MyHealthMath (offered to eligible employers): a decision support tool that offers a visual cost breakdown of different plan options and savings to help employees select the plan that best fits their needs.
Estimate My Cost: helps members find and compare care options for services and procedures, from primary care visits to lab and radiology services to surgery.
Reduce My Costs: helps members find quality, lower-cost providers for different health services. In addition to helping limit out-of-pocket costs, this program also rewards members for choosing a lower-cost provider.
Realizing the benefits behind a health plan is crucial for employees to get the care they need, and a lack of understanding can cost your business in more ways than one. According to the 2022 Trends Job Market Report, the Great Resignation is expected to continue. In fact, three out of four full-time employees plan to quit their job in the next year. On top of that, 80% of job seekers believe that employers need to re-evaluate their benefits after the pandemic, and 54% reported that they'd consider taking a lower-paying job with a better benefits package. It's now more important than ever to offer a wide range of health benefits that employees really understand.
Consider your health plan as a competitive benefit to help retain and hire employees—and ensure your current workforce is fully aware of what's available to them so they can take advantage.
Keep a pulse on the health trends that matter today.
Stay on top of health topics, technology and policies in today's changing world. Check the monthly newsletters you'd like to receive and start getting health news right in your inbox.