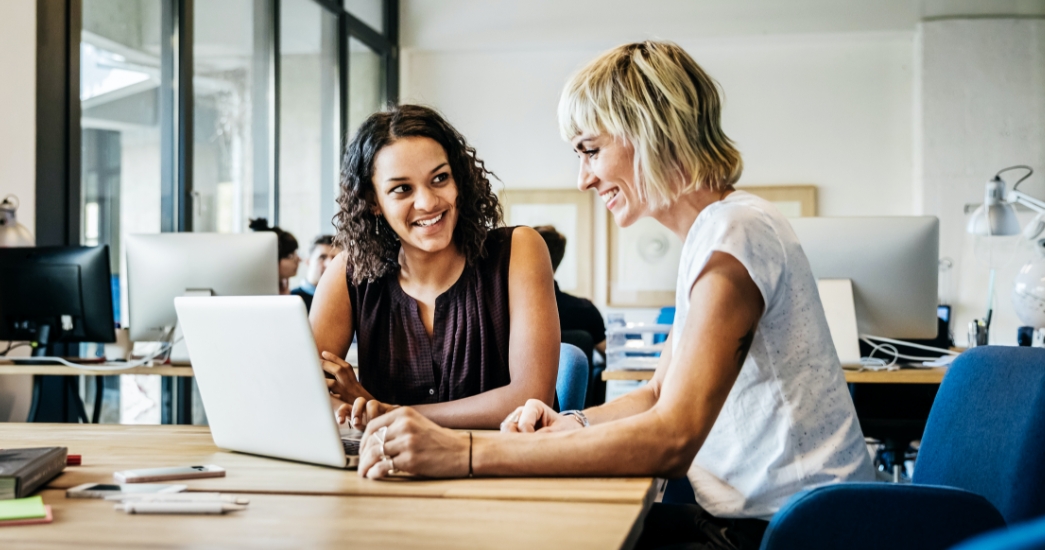 If we've learned anything from the last year, it's that digital health isn't just a passing trend—it's the present and future of the industry. As the calendar flips to 2022 and beyond, the pressure is on to incorporate more personalized and flexible digitally-based health solutions into your organization's benefits programs.
Here, we explore the power of incorporating digital point solutions into your benefits offerings, as well as how to find the right solutions and partners for your organization.
What are point solutions and how can they help expand your benefits offerings?
Point solutions are ways through which your existing programs can adapt to solve specific areas of need that aren't currently being addressed. Personalization is the name of the game, and the benefits of point solutions have already been explored by Harvard Pilgrim as a way to help fill gaps in your current offerings. Point solutions are becoming increasingly necessary to provide the kind of seamless health and well-being experience that employees desire. Giving your employees self-directed tools and compelling programs that help them proactively manage their health can also help your organization with employee satisfaction, improving retention and reducing turnover.
What should your organization consider when exploring point solutions?
Point solutions can be a gamechanger for your company, but you don't have to manage these point solutions on your own. Choosing a partner to help facilitate this process is key, though it can come with its own fair share of questions. As your organization begins to think about incorporating point solutions, there are a few things to consider:

Take your overall strategic approach into consideration.
As you look into partnering with a company, think about how you can elevate your offerings and meet larger objectives. Keep one question in mind: "What works for my organization?"

Focus on filling the gaps of your existing program.
Finding out where point solutions could make the most impact is a good place to start. Whether you're looking for a sweeping shift in how you support employees or a specific solution for a particular problem, digital point solutions are precise in providing exactly the scale you're looking for.

Know that there are options for employers big and small.
When considering point solutions as an option for your workplace, the size of your company is not a key factor. The main priority is employee engagement and finding the best health solutions for everybody within your organization.

You don't have to do it alone.
The workplace is evolving and, fortunately, your health benefits carrier is there to help. From vendor management to maximizing results of implementation, training and company-wide adoption, they can help your company incorporate point solutions that support employee well-being and expand your health offerings.
What are some ways that point solutions can deliver on employee demands today?
When it comes to prioritizing certain point solutions, it's important to listen to what your employees have to say and keep up with evolving health care trends. Harvard Pilgrim and Tufts Health Plan have an expansive network of partners to support employee health and deliver solutions to address needs in your workplace, as well as help your organization adapt to an ever-changing health care landscape.
Here are some examples of healthcare-related digital point solutions available:
Digital point solutions broaden access to the kind of support that your employees are looking for when it comes to whole-body health and well-being. As the needs of the modern workplace continue to shift, employees expect more from their health offerings. Reach out to your Harvard Pilgrim Health Care and Tufts Health Plan representative to learn more about the adoption of point solutions to help create a happy, healthy and more accommodating workplace.
Keep a pulse on the health trends that matter today.
Stay on top of health topics, technology and policies in today's changing world. Check the monthly newsletters you'd like to receive and start getting health news right in your inbox.