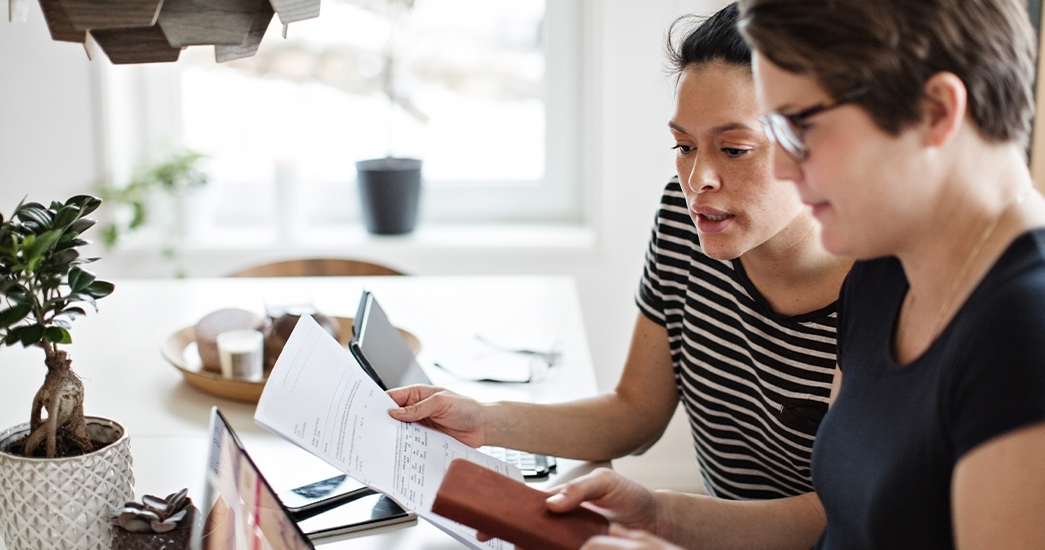 Navigating the world of health insurance can be daunting. Complex terms and widespread misconceptions, such as monthly premiums and health savings accounts (HSAs), can lead to challenges in making decisions about your coverage, but it doesn't have to be this way. With the right information and guidance, you can make educated decisions about your family's and your health care going forward.
Let's explore six of the most common health insurance myths:
Myth #1
"The least expensive monthly premium is the least expensive health plan."
Lower premiums don't necessarily equate to overall lower out-of-pocket costs for health insurance. Depending on your family's and your needs, paying a higher premium that covers services upfront may be more beneficial. For example, if you have a chronic condition, you may need regular medication and frequent doctor appointments. Finding a plan with more comprehensive coverage (even if it is at a higher premium) may provide better coverage for these health needs, and result in less overall spending.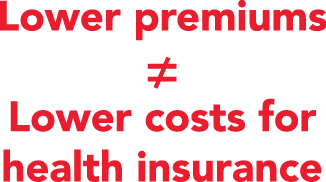 But a higher premium plan isn't right for everyone. For those that typically don't see doctors outside of preventative care (if at all), it may be better to choose a higher deductible plan. If you choose a federally-qualified high deductible health plan, you may want to consider opening an HSA (health savings account). These accounts let you allocate income before taxes to use toward certain health care expenses. Some employers that offer a health plan with an HSA may also partially fund the account on behalf of the employee to help offset the out-of-pocket costs for care that might be experienced throughout the plan year.
Plan selection programs, such as MyHealthMath, can help you understand the real cost of your health care: not just your premiums, but any expected, out-of-pocket expenses as well. If you're a Harvard Pilgrim member, check with your employer to see if access to support through MyHealthMath is available with your plan.
Myth #2
"Having an HMO makes it more complicated to access specialists."
Let's say you're experiencing frequent digestion issues. With an HMO, you'd talk first with your primary care physician (PCP) to get a referral for a gastroenterologist. While this extra step to see a specialist may seem like an obstacle, meeting with your PCP can actually make access easier and more effective for your situation.
Your PCP has a more holistic picture of your health and history, so they're equipped to make recommendations for whom you should see for care, and could possibly get you an appointment faster than if you were to call a specialist's office yourself. With telemedicine, you may even consult with your PCP from home. Harvard Pilgrim recently introduced a virtual PCP plan, called SimplyVirtual, that enables access to PCP referrals, as well as access to many other services, from a mobile device. While this plan is currently only available to Connecticut-based employers and members, Harvard Pilgrim members outside of Connecticut may have access to this type of plan in the near future.
Myth #3
"My health insurance can only be used for physical health care provided by a doctor."
Health insurance plans do cover many aspects of your physical health – but there's  also some coverage for your mental well-being as well, with behavioral health benefits associated with your health plan. Also, if you're interested in alternatives to traditional medicine, many health plans provide other options for care such as acupuncture or chiropractic services. What's more, some plans offer discounts on holistic treatments and classes or programs to support your overall well-being. For example, Harvard Pilgrim's Living WellSM Everyday well-being program goes beyond what is traditionally offered through wellness programs by encouraging and supporting participation in financial wellness, volunteerism, mindfulness and meditation, self-care, stress management, environmental wellness and more.
There are also other steps you can take with help from your health plan to support your own physical and emotional health independently, such as prioritizing exercise. Harvard Pilgrim offers virtual fitness classes, and even rewards members with a fitness reimbursement of up to $300 for signing up for an online fitness class subscription, gym membership or other facility that offers:
Aerobic/group classes, including indoor cycling/spin, yoga, Pilates and Zumba
Kickboxing
CrossFit and other strength training
Personal training (taught by a certified instructor)
Tennis
Indoor rock climbing
Validation of qualifying facilities and virtual fitness subscriptions are subject to approval by Harvard Pilgrim.
Myth #4
"The cost of service indicates the quality of care you should expect to receive."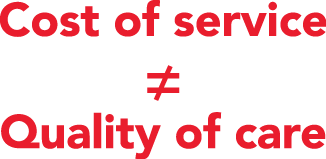 The cost of seeing a doctor may vary significantly from one health care provider to the next—but just because one provider costs more, doesn't mean they will deliver higher quality care. You can often access high-quality services from lower-priced providers, including office visits, lab and radiology services and even some outpatient procedures and surgery. Selecting in-network providers for these types of services can be one way to help you save on some of your anticipated out-of-pocket costs. To determine how much money your appointments will cost before you receive any services, Harvard Pilgrim members have access to Estimate My Cost, a cost estimator tool that helps make smarter decisions about where to go for care. Some members are also eligible for support through the Reduce My Cost program as well, which is a program that also provides financial incentive to a member for shopping for health services and choosing to receive care from a lower cost provider.
Myth #5
"If I switch insurance, I can't plan to see a doctor or pick up a prescription until I have my insurance card."
While this may have been true in the past, in today's digital world cards are typically available almost immediately upon effective date and can be logging in on the member dashboard of a health plan's website. Harvard Pilgrim's insurance cards can also be easily added to your Apple Wallet, removing the need to carry a physical health insurance card.
And some new Harvard Pilgrim members receive a pre-enrollment phone call to help them understand the details of their health benefits and coverage. They can also access clinical transition support from nurse care managers who can help with prior authorizations and pharmacy coverage. Many of these support outreaches are part of Harvard Pilgrim's SmartStart onboarding program. The program also includes education for employers to help them identify, recommend and implement self-service options to their employees.
The SmartStart program includes a guided, digital welcome experience for new members, offering benefits such as:

For brokers and employer groups interested in learning more about SmartStart, reach out to your Harvard Pilgrim Health Care account executive.
Myth #6
"If I had no issue with my plan this year, I should just select the same plan in open enrollment."
Less than 10% of employees update their health benefits each year, according to executives at MyHealthMath. While sticking with your same plan may seem like a good idea, it can end up costing you more later on. Health needs may shift from year to year, so while you can't always predict your future health care needs, it's important to consider annually whether your health needs or those of your dependents may have changed, or if any upcoming life events could create a change in your needs. Think about the year ahead: are there any upcoming health scenarios where you may need to re-evaluate your health plan? For instance, if you're considering having a child or undergoing a non-emergent elective procedure, it's critical to choose a plan that brings those costs into the equation so you can avoid high out-of-pocket expenses.

It's also important to factor in additional considerations brought on by the pandemic. What is your coverage for telehealth, should you need care during quarantine? How about your mental health benefits? Prescription costs are another important consideration, as drug costs may vary from plan to plan, and the price for the medication could be different if fulfilled through a mail-order option. Harvard Pilgrim also considers the member cost of common over-the-counter medications, and covers some of these generic formulas at a co-pay level rather than retail. Check your current benefits closely to compare the options that are available to you and see what might best fit your needs.
If you're one of the many who choose the same plan year after year, you're not alone. However, having a better understanding of your options can help you make a smart choice for your family's and your health, as well as save money in the long run.
Keep a pulse on the health trends that matter today.