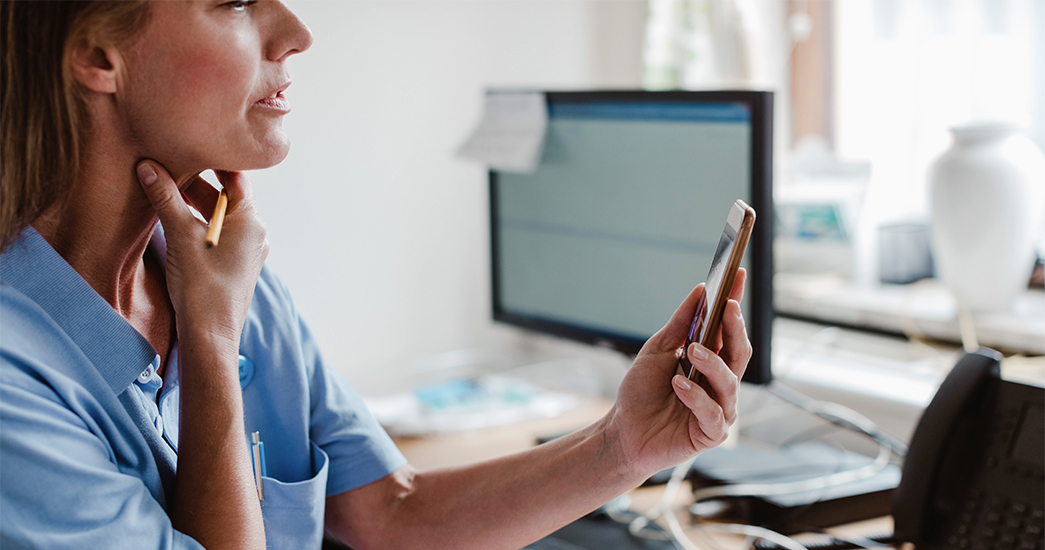 Having a primary care physician (PCP) has been the way of health care for years. To have a point person managing all of your care, from common ailments to chronic conditions, can be reassuring, but there are also clear health advantages to having a PCP. By knowing their patients' medical histories, values, and preferences, PCPs can make personalized decisions for those they treat.
Despite these benefits, the U.S. is seeing a sharp decline in primary care visits – a trend that concerns health experts and has only been accelerated by the COVID-19 outbreak. The decline in the demand for primary care is partially driven by younger generations adopting different philosophies on how to manage their health and wellbeing. A recent poll found 45% of individuals, ages 18 to 29, said they did not have a primary care doctor.
The value of primary care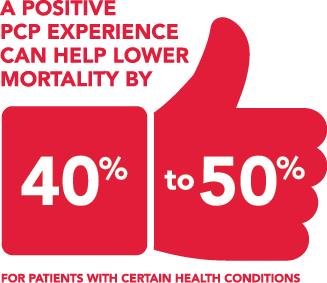 "The better the relationship you have with your primary care physician, the better they can serve you when you need something. The best first step is to make sure you have that relationship with your PCP," says Dr. Patricia L. Toro, associate medical director at Harvard Pilgrim Health Care. "They can advise you quickly and be proactive about follow-up care."
Scheduling annual check-ups and keeping current with tests and screenings are ways to ensure that when an injury or sudden onset of symptoms occur, your PCP has a full view of your medical history and is in the best position to guide you.
Building and maintaining a relationship can also have long-term benefits, particularly with chronic illness. In one study, patients who experienced a major health event like cardiovascular disease and who had a positive experience with their PCP had a 40 to 50% lower risk of mortality in the next decade compared to those who didn't. So what's contributing to the practice's decline?
Primary care during COVID-19
Amid the pandemic, primary care offices are being forced to close their doors for good. A mapping tool created by Health Landscape shows the nationwide family practice closures from the end of March to the end of June 2020. The tool shows 58,000+ (about 42%) of primary care offices have closed during this period, due likely to loss of revenue, reduction of staff and working hours, or reassignment of physicians to focus on COVID-related care. And with pay cuts, furloughs, and supply shortages, the coronavirus is pushing already-struggling primary offices to the brink.
An increased shortage of primary care doctors
The need for more primary care doctors was a hot topic before the pandemic, particularly in the 80% of rural America that was already medically underserved. Now, primary care practices that were already operating on tight budgets are dealing with sudden and rapid loss of revenue, which could lead to buy-outs, relocations, or complete closures.
The impact on population health
The consistent decline in primary care does not bode well for the future of population health in America. Researchers at Harvard Medical School expressed their concern in a December, 2019 study, which found that fewer Americans have declared a primary care physician than ever before. The authors of the study stated that a lack of consistent primary care can have negative effects on both population health and the sustainability of our health care system.
Innovation in the Primary Care Delivery Model
While COVID-19 may have exacerbated the drop in primary care, it has also created a rapid shift toward innovative, patient-centric solutions. Telehealth previously faced many barriers, but with a rapid rise in demand during quarantine, health systems and insurers took fast action. This shift may also result in a more patient-centric system, which no longer requires face-to-face visits in an office setting for many of the services related to preventive care.
With telehealth options like Doctor on Demand, it's even easier to seek medical care virtually. "At Doctor On Demand, we've reimagined the virtual primary care experience into one where patients can receive a wide range of high-quality services from the comfort and safety of their own homes," said Robin Glass, president, Doctor On Demand.
Harvard Pilgrim Health Care's new SimplyVirtual plan is also focusing on the accessibility of telemedicine. As an affordable alternative for plan members who value telehealth's flexibility, SimplyVirtual still offers a relationship-centered experience that focuses on shared decision-making between providers and patients.
SimplyVirtual plan members can engage with PCPs and a dedicated care team through video, voice, and in-app messaging 24/7 via the Doctor On Demand digital platform on their smartphone or computer. Preventive health, chronic care management, urgent care, and integrated behavioral health are all provided through a seamless, virtual experience for patients. Members will still have access to office-based care and can be referred to services that cannot be completed virtually, such as in-person procedures, labs, and X-rays. Prescriptions and refills can be ordered at the pharmacy or through mail order pharmacies.
Harvard Pilgrim's SimplyVirtual plan is currently offered in Connecticut, and the health insurer has indicated that longer-term plans for the product include expanded access across their service area into 2021 and beyond.
The COVID-19 pandemic has shined a light on the need for innovative, convenient, and high-quality options when it comes to receiving support for medical and behavioral health needs. A platform that combines this support while keeping intact the value of the consistent patient/physician relationship may help support a new age in primary care.