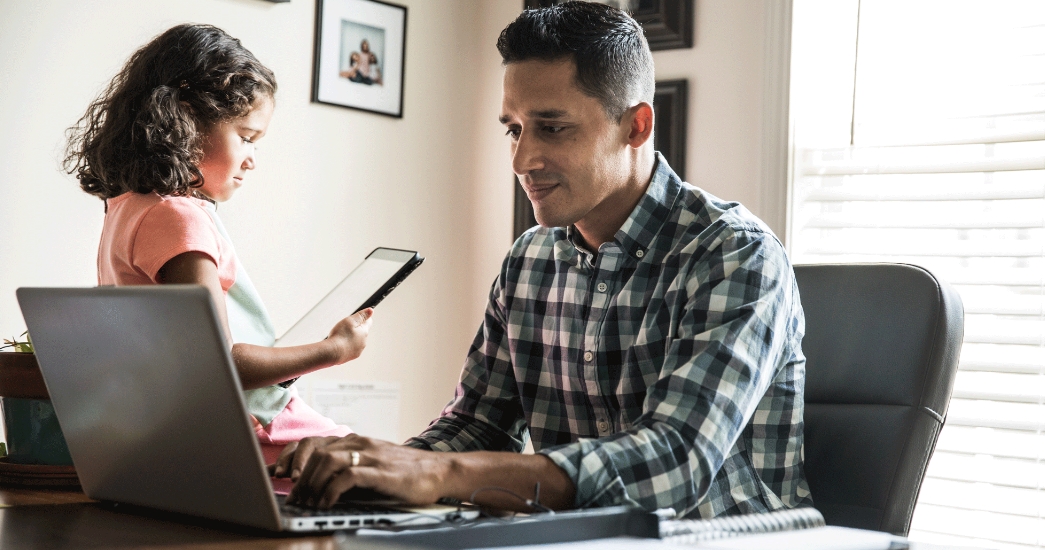 A second year into the pandemic has brought about considerable and permanent changes to employee priorities and needs. Amid the Great Resignation and worker shortage, the open enrollment period for 2022 is an important opportunity for organizations to showcase all the ways they're committed to investing in their talent in the upcoming year.
As you plan for open enrollment and how to communicate an attractive benefits plan for employee retention and recruitment, here are a few considerations to keep in mind:
The future is flexible.
This year has proven the importance of supporting employees in terms of how and when they work. One such way organizations are keeping up is through flexible working arrangements and flexible schedules. Since the start of the pandemic, many workers have become accustomed to the versatility that comes with remote and hybrid work. A recent survey found that 96% of workers want to continue working remotely in some capacity with 65% desiring to stay remote full-time. Meanwhile, a different report showed that burnout is up 9% compared to pre-pandemic numbers.
If your organization offers flexible schedules and working arrangements, an alternative to the 9 to 5, 40-hour, in-office work week is a powerful benefit to communicate during open enrollment. Additionally, you can consider providing assistance with home office setup and expenses for remote and hybrid employees.
Equitable solutions are imperative.
Including Initiatives for Working Parents
The future of DE&I (diversity, equity and inclusion) requires equitable solutions for careers that are at-risk. One such audience that's been especially impacted by the pandemic is working parents. Families where both parents work full-time makeup 46% of U.S. households. As the stress and challenges of the pandemic continue to affect working parents and the concern of stunting long-term career growth for women and minorities sets in, employers have started to take action investing in non-traditional benefits such as childcare stipends and reimbursements, along with flexible working arrangements.
Providing Resources and Programs for Employees in Student Debt
Another equitable solution some companies are investing in is higher education benefits. Student loan debt in the U.S. is currently at $1.7 trillion, adversely affecting women and Black people. Organizations that offer solutions such as tuition reimbursement programs, tax-free student loan repayment assistance and matching contributions to college savings plans have a unique opportunity to stand out against the competition.
Well-being requires a personalized, holistic approach.
A holistic benefits package can be an influential tool for attracting and retaining best-in-class talent, long-term. In a recent survey, Americans' perceptions of their health revealed a need for guidance when it comes to exercise (51%), eating healthier (40%) and getting more sleep (38%), showing the value of personalized support for mental and physical health. Consider how your benefits offering addresses all aspects of an individual's health, including nutrition and diet, fitness, stress management and even sleep.
Harvard Pilgrim members have access to services such as personalized health coaching to help members achieve their health goals, plus a suite of digital tools that helps track everything from mental well-being to physical wellness. Additionally, through Harvard Pilgrim's Living Well at Home program, members can access live, guided wellness sessions from Zumba and yoga to strength training, plus webinars on various well-being topics to help them along their health journey.
Virtual care and telehealth are here to stay.
According to a recent McKinsey study, 40% of respondents reported that they would continue to use telehealth for their future care needs. With the highly contagious Delta variant on the rise and COVID-19 cases and hospitalizations surging, telehealth is more than a convenient care option for employees with busy schedules—it's also a safer option.
Access to telehealth services, such as Doctor on Demand, will continue to be an important part of a complete benefits package moving into 2022 when it comes to urgent care, preventative care, chronic pain management and behavioral health visits.
In addition, Harvard Pilgrim offers flexible health plan options built on a virtual-first platform,  SimplyVirtual HMO and Virtual Choice, that allow members to connect with PCPs and a dedicated care team through video, voice and in-app messaging 24/7.
Communication is key.
An exceptional, thoughtful benefits package may go unnoticed and be undervalued without a robust communication strategy. As you plan to educate and enroll a traditional or hybrid workforce throughout open enrollment period, here are some important considerations to incorporate into your communication strategy:
Schedule virtual benefits fairs. Hosting targeted online events throughout open enrollment can help employees gain a deeper understanding of your offering and give them opportunities to ask questions. Lean on vendors and partners to host sessions and maximize your events by recording and sharing them for employees to watch later.
Highlight plan changes. In addition to noting changes and enhancements to your benefits, make sure to call out new federally-issued modifications that affect health coverage and impact decision-making, such as the increase to HSA contribution limits.
Promote easy-to-use tools for plan selection. Digital tools like MyHealthMath's Decision Doc* can help employees choose the best plan and value for their needs and lifestyle. For one-on-one support, employees can even speak with a MyHealthMath analyst over the phone.
During a time when employee retention is harder to achieve than ever, a standout benefits plan can reflect the values of your organization and be the deciding factor between turnover and long-term commitment.
Keep a pulse on the health trends that matter today.
*MyHealthMath is available at no cost to fully insured employer groups with 100 or more subscribers. The employer must offer at least two Harvard Pilgrim plan options, including an HSA-eligible plan. Decision Doc is available starting 10/1/21 for accounts with 11/1/21 and later effective dates. For more information, reach out to your Harvard Pilgrim account executive.