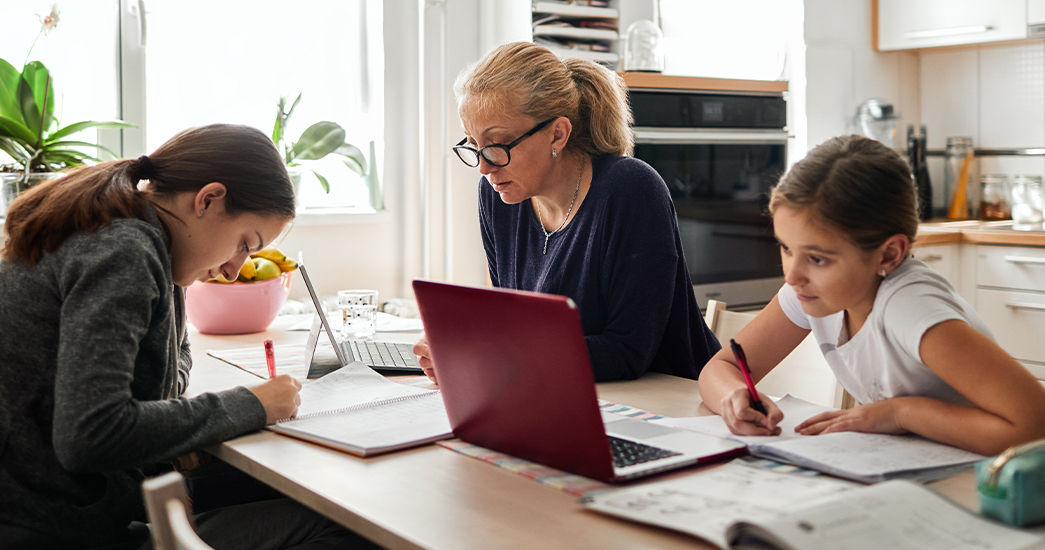 In 2020, 81% of employed mothers and 96% of employed fathers with children ages 6 to 17 worked full time, according to the Bureau of Labor Statistics. For some working parents, the pandemic provided a rare opportunity for families to connect and spend more time together. However, for many, juggling full-time careers while playing the role of parent, teacher and caregiver 24/7 took a toll on mental health and overall well-being.
Learn how the pandemic has shifted the needs and mindset of the working parent, and how companies can play a role in better supporting them in the long term:
1. Offer flexible schedules.
One positive outcome of the pandemic has been the realization of time efficiencies, such as eliminating wasted commuting hours and being able to spend more time with family. According to a recent survey, 61% of parents said they want to continue working remotely full-time while 37% preferred a hybrid work schedule, citing flexibility as one of the top reasons behind their decision. When it comes to return to work, parents may also appreciate options like compressed work weeks, reduced hours, protected time and sabbaticals.
2. Provide access to childcare.
Tied with the desire for flexibility, the second leading reason parents cited for sticking to remote work or hybrid schedules is childcare. While schools are expected to reopen in the fall, parents face obstacles outside of school hours, such as limitations of before- and after- school programs and a lack of safe and reliable childcare during work hours.
Not only can childcare be difficult to coordinate, it also presents a financial burden for many. These stressors can be distracting and can prevent parents from doing their best work. To help alleviate these concerns, some companies are offering childcare-specific benefits such as company-paid credits for booking in-home childcare, childcare reimbursements and tutoring services.
3. Make mental health a priority.
Over the past year and a half, the pandemic has brought to light how stressful it is to be a working parent. In fact, 60% of working parents reported that they've experienced burnout over the last year. Meanwhile, a different study reported that 55% of parents and 59% of working moms expressed that parenting during COVID-19 has been the most stressful time of their lives.
When providing benefits for your employees, make emotional well-being a top priority. Consider mental health offerings, counseling and enrichment programs as well as management trainings to help better support employees, particularly those who are parents.
4. Create a supportive work culture.
Having an inclusive company culture is essential to supporting working parents. Here are a few tips to keep top of mind:
Listen. Companies that listen to parents' concerns can quickly respond to evolving needs. A change as simple as restricting late-afternoon meetings can be a big help to parents getting their kids situated after school.
Connect. Continue to find ways for working parents to feel a sense of community and connection, starting with top-down outreach from management. The ability to communicate any challenges and be met with understanding and support goes a long way.
Respect. When it comes to caregiving, demands can change quickly and unexpectedly. Create a culture of respect for the many jobs that parents do, within and outside of the workplace, and the flexibility these jobs demand.
Trust. When employees have trust, they report higher levels of job satisfaction. While demands at home require a lot of juggling, working parents need to feel trust from management that they'll get their job done.
How employers can continue their support of employees who are parents
As we continue to navigate an evolving workplace, whether it be traditional or a hybrid model, making sure that working parents feel supported should be a top priority. Forward-thinking benefits and a work culture that understands and accommodates parents' needs can help companies both retain and recruit top talent.
Keep a pulse on the health trends that matter today.