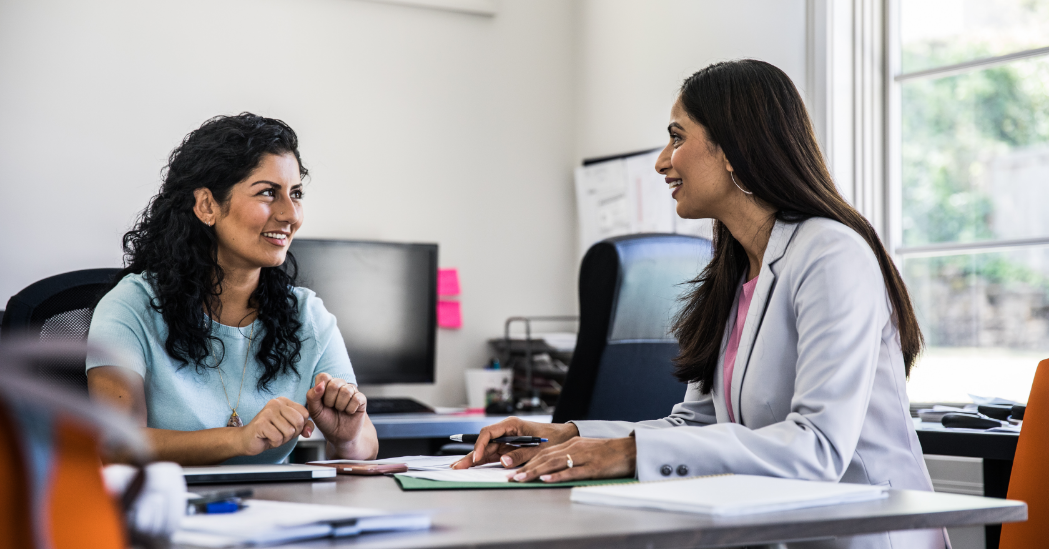 Estimated Read Time: 6:00
Executive Summary: Over the past few years, moments of cultural turmoil–from racial violence to mass shootings and economic recession–have had a significant impact on mental health for everyone. Here we explore how employers and company leaders can create safe spaces that allow employees to heal and bring their whole selves to work, including:
Enhancing benefits packages with strong mental health and well-being support.
Showing how your organization is taking action against injustice.
Empathetic, human communication from the C-Suite and company leaders during times of tragedy.
Creating dedicated sessions to check-in with employees and giving them opportunities share their feelings, concerns and frustrations.
---
The past three years have seen social unrest in response to racial violence, mass shootings, economic recession and the overturn of constitutional protections—moments of cultural tumult that significantly contribute to mental health challenges. For employers, there's never been a bigger emphasis on supporting mental health amidst these issues. In fact, according to the American Psychological Association, 87% of employees believe actions from their employer would help their mental health.
Creating safe spaces—environments that allow employees to air concerns and grievances, learn from one another and develop a stronger sense of community with co-workers—is foundational to providing this support to employees. Here, we'll share actionable ways companies can provide employees with mental health support and create safe spaces where employees feel comfortable bringing their whole selves to work.
How company leaders can support employee mental health
Safe spaces start at the top. Without active participation from senior leadership, an organization cannot fully support employee mental health because change is not being incorporated at the highest level. Only when companies, and their leaders, recognize their role in employee wellness will there be safe spaces for all employees. Key ways to support employee mental health following a traumatic event include:

1. Incorporate mental health into company culture through benefits.
Regardless of what's happening in the world, enhancing employee benefit packages with mental health support empowers employees. Well-being benefits allow employees to take care of their unique needs through specialized therapy, teaching skills they can incorporate into company safe spaces.
Bangor Savings Bank, a community bank based in Bangor, Maine, established an Employee Assistance Program which offers 24/7 access to a variety of free and confidential counseling, referral services and resources to support their well-being. For its members, Harvard Pilgrim Health Care also offers wide access to mental health support through teletherapy, in-person care and digital tools. This flexibility can empower employees to address their personal mental health needs around their busy schedules. Additionally, Harvard Pilgrim's behavioral health resource center focuses on educating employees on when to seek help, treatment options and finding health providers, and offers support for employees who may not know where to start.

2. Demonstrate how your organization is taking action.
Actions speak louder than words. After tragedies due to mass shootings, racism and other forms of violence, companies can show their workers they plan to act against injustice through donations to reputable causes.
After the landmark Roe vs. Wade decision, Biogen, a Cambridge-based biotechnology company, announced via LinkedIn that they will provide a 100% match for employee donations made to organizations focused on reproductive health. And at Point32Health, Harvard Pilgrim's parent company, employees who donate to eligible organizations that work to advance racial justice can also receive a two-for-one match from the Point32Health Foundation. Not only do initiatives like these support important causes, but they encourage employees to take action on what could seem like an overwhelming and untouchable problem. Regaining a sense of control during times of uncertainty has also been linked to improved mental health outcomes, and could help employees feel empowered.
Arranging volunteer opportunities for employees is an excellent way to make a difference on a local level. Life is Good, a popular retail brand based in Boston, has a program called Life is Good Playmakers, which helps more than 1 million kids heal from trauma each year. Employees can start fundraising campaigns, get involved in community events or donate. These opportunities facilitate community engagement and provide workers with feelings of fulfillment. Similar programs, like Point32Health's annual Volunteer Week, which allows employees to take time from work to volunteer for service projects in the community, can also lead to camaraderie among those involved, underscoring company values and commitment to taking action.

3. Be vocal through the C-suite platform.
The C-suite plays a critical role in communicating how your company is living by its values when those values are connected to a major news event or tragedy. Demonstrating commitment to change at the highest levels can reassure employees that their company cares about what they care about and is more than a passive spectator during major events.
Maintaining communication with employees is crucial after a traumatic event. Sending timely internal memos that underscore compassion will show employees that their employer cares about them beyond workplace productivity. When messaging a team internally, write memos in an empathetic and understanding manner. Taking a personal, human approach when expressing thoughts and feelings can go a long way in helping employees feel both connected and supported after a traumatic event.
External communication with industries on social media—by releasing statements and memos on timely social issues—is another way C-suite executives can support employee mental health. When a person in a leadership position voices their views on personal social accounts, it adds a level of humanization to a company's response. Evelyn Swain, Chief Marketing Officer at Immersive Labs in Boston, shared a LinkedIn post about her personal experience being impacted by gun violence, underscoring that it can happen to anyone. Sharing personal stories with employees and the public can humanize issues and show employees that they're surrounded by leaders that have the same concerns. Public visibility to a C-suite's values can show employees that their needs and best interests are at the forefront of their organization's mind, which may alleviate anxiety around whether the workforce will be supported amid unrest.

4. Encourage employees to use their voice.
Every workplace is unique and may require different strategies for supporting their employees' mental health. Incorporating company town halls after traumatic events, one-on-one sessions with workers at all levels and scheduled check-ins gives leadership an opportunity to learn the issues that are most important to their employees, and tailor solutions that best fit the organization. Point32Health offers safe space sessions to employees through an initiative called "Healthy Conversations." These sessions are intended to offer a space for employees to have these open expressions of fear, concern, confusion and other emotions in response to societal events.
Additionally, provide outlets to employees that may not feel comfortable publicly voicing their concerns. Anonymous surveys protect a worker's identity without causing them to sacrifice the ability to speak up and provide ways a company can improve. And in return, it's the executive's responsibility to take action.
Getting started
The past few years have been difficult for many, and employees have more on their mind than just their careers; every one of them is navigating their own personal challenges. Top-down mental health support should start with allowing workers to be heard. Companies won't know what kind of support employees are looking for unless they listen. This way, safe spaces will center around the unique needs of an organization, rather than generic efforts.
When launching such initiatives, executives must lead with empathy and understanding. Go beyond simply telling employees they're valued and cared for in the workplace; show them through mental health support and proactive change.
Keep a pulse on the health trends that matter today.
Stay on top of health topics, technology and policies in today's changing world. Check the monthly newsletters you'd like to receive and start getting health news right in your inbox.