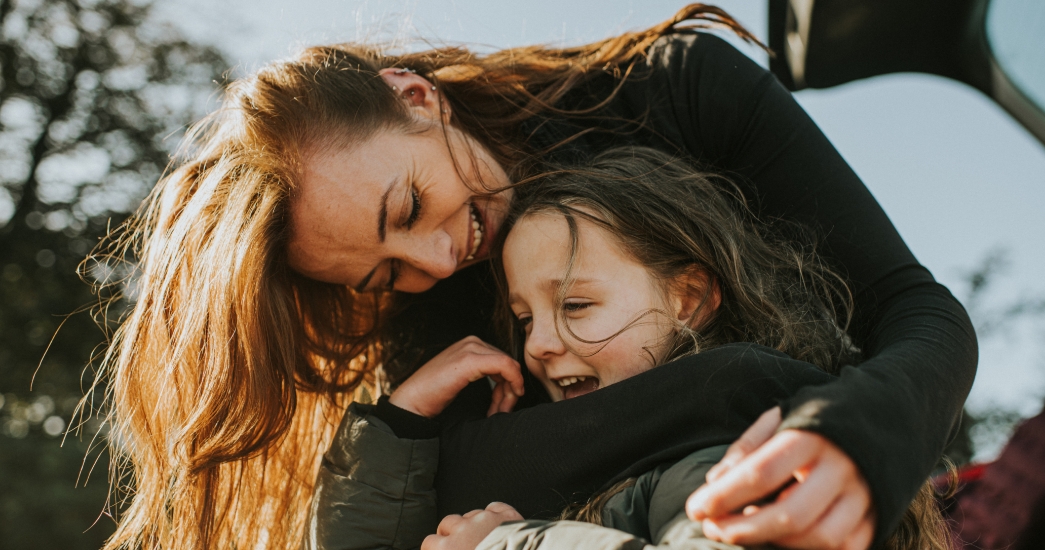 Fall has settled in around us. This means children are adjusting to their new school year. And with a new school year comes much hustle and bustle and the excitement of new teachers, routines and friends. However, for some kids, a schedule suddenly filled with homework, extracurriculars and socializing may have an impact on their mental health. And this can be exacerbated for those kids still trying to recover from mental health issues, like anxiety or depression, brought on from the pandemic.
As children navigate the new school year, it's important to ensure their wellness goes beyond physical health. Here are some signs that may indicate a child is struggling and tips on how parents or caregivers can offer support.
Signs a child or teen might need help
It's normal for kids to express different emotions, so how can caregivers tell when it's time to step in? Certain changes in behavior and mood can be indicators a child may need some support. In addition to personal observations, parents can also reach out to their child's school counselor or daycare provider to see if they also notice a change in behavior. However, parents and caregivers should use their best judgment, as they typically know their child best. Here are just some potential signs to look out for:
If a child (ages 5 to 12) is…
Complaining about their health, such as frequent stomachaches or headaches
Experiencing changes in eating, sleeping or energy levels
Easily distracted and having difficulty staying focused
Angry, irritable or frequently experiencing meltdowns
Being clingy, frequently crying or feeling overwhelmed
Questioning their own safety, or that of family or friends
Having any persistent issue that interferes with their daily lives
If a teen (ages 12 to 18) is…
Struggling in multiple areas of life, such as relationships, academics or sports
Withdrawing from family, friends or activities they used to enjoy
Lacking confidence and feeling bad about themselves
Having trouble staying focused, organized and remembering things
Excessively worrying about the future or feeling hopeless
Experiencing a significant increase or decrease in sleep or appetite
Engaging in self-destructive behaviors or talking about suicide
Having any persistent issue that interferes with their daily lives
Where to start
Depending on a child or teen's needs and experiences, there can be a wide range of support options available. If you suspect they might be struggling, discussing those concerns with their pediatrician or primary care provider (PCP) can often be a helpful jumping off point. PCPs can sometimes assist with evaluating mental health needs or learning disorders, or they can refer you to a qualified clinician. Additionally, school counselors are trained in mental health and while they can offer some support themselves, they can also help provide referrals for an evaluation, if needed.
Harvard Pilgrim's Find a Provider tool can also help to narrow down which professionals are covered in-network. And in some cases, Harvard Pilgrim social workers can help provide caregivers guidance and available resources when it comes to finding help for loved ones, including children and teens.
And no matter the age, if your teenager or child is talking about suicide, call the National Suicide Prevention Hotline at 988 for immediate help.
Flexible support options
Today, parents and caregivers can also find behavioral health tools, resources and professional support for kids virtually. While in-person therapy is an option, parents can opt for teletherapy visits with mental health professionals, which can sometimes work better with everyone's busy schedules.
For children with developmental differences like autism spectrum disorder (ASD), anxiety and other behavioral health issues can be common. It's important to offer support for these kids as early as possible. Harvard Pilgrim's nurse care managers can work with eligible members using Cortica, which is an integrated autism services provider that offers personalized Applied Behavior Analysis (ABA), medical therapies and developmental therapies—all in a single place. The convenience of Cortica makes it possible to get a quick diagnosis and start treatment as early as possible, which leads to better mental health outcomes for children.
Additionally, some meditation and sleep apps have programs specifically for kids and teens that can help reduce stress and anxiety and improve focus.
How to help at home
There are some things you can do to encourage healthy mental health habits at home. Teaching your children mindfulness doesn't require any special tools. And studies have suggested there may be benefits for kids who practice mindfulness, including increased focus, improved academic performance and decreased levels of stress. This quick "STOP" exercise can help kids and teens make focus-time more intentional and create a sense of accomplishment while they're doing schoolwork at home.
Caregivers can also practice active listening. Active listening is one way to help kids know that you're interested in what they have to say and can make it more likely that they'll talk to you about problems or issues when they do come up. In order to practice active listening at home, give your full attention, make eye contact and stop other things you're doing. You can also reflect or repeat back what they're saying and what they may be feeling to make sure you understand.
Identifying behavioral health concerns and intervening early can help give kids the extra boost they need to find success both in and out of the classroom. Providing support – inside and outside the home – can help kids build healthy relationships, coping skills and confidence they'll carry with them into adulthood.
Keep a pulse on the health trends that matter today.
Stay on top of health topics, technology and policies in today's changing world. Check the monthly newsletters you'd like to receive and start getting health news right in your inbox.