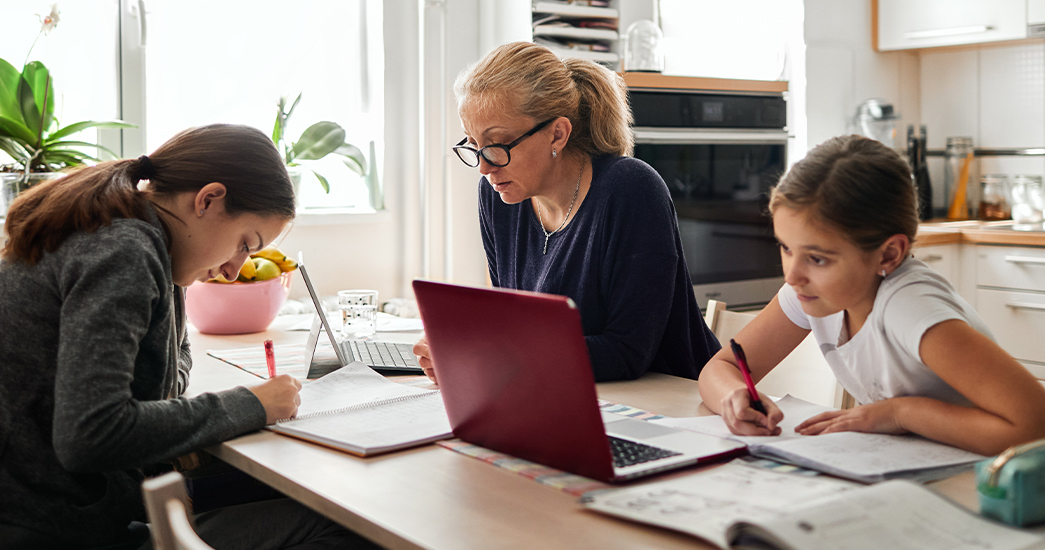 It's often said children are resilient, but navigating the changes of the COVID-19 pandemic can make any child — or adult — vulnerable to some anxiety. However, when worry frequently prevents children from enjoying everyday activities, or disrupts sleep or concentration, it may be time to act.
According to the CDC, over 6% of children ages six to 11 and over 10% of kids ages 12-17 are diagnosed with anxiety disorders. There are several different types of anxiety disorders that may affect children. These are the most common:
Generalized Anxiety Disorder (GAD): Children with GAD may worry about the same things other children worry about — like school, natural disasters, the health of family or friends and their own health and safety – but they do so excessively and have no ability to turn it off.
Panic Disorder: If a child has two or more panic attacks, they may have Panic Disorder. A panic attack is an intense episode of anxiety, with no apparent cause, which is accompanied with symptoms like a pounding heart, shortness of breath or dizziness.
Separation Anxiety Disorder: Most children experience some separation anxiety when they're younger, but when older children get extremely concerned with separation and have trouble calming down after their parents leave, they may have Separation Anxiety Disorder.
Social Phobia: Beyond shyness, Social Phobia is when a child suffers extreme anxiety in everyday social situations. Some may have trouble talking to peers or interacting in school activities. 
Concerned about your child's emotional wellbeing? Talk to your pediatrician, as familiarity with your child's physical health and development could be helpful in identifying your next steps. Members of Tufts Health Plan or Harvard Pilgrim Health Care also have access to professional support embedded in their plan's Health Services team, including child psychiatrists and specialty clinical teams that can help guide parents and guardians to behavioral health support for their child. Both Harvard Pilgrim members and Tufts Health Plan members are encouraged to visit their plan's site for additional information on services available as part of their plan.
Keep a pulse on the health trends that matter today.
Stay on top of health topics, technology and policies in today's changing world. Check the monthly newsletters you'd like to receive and start getting health news right in your inbox.