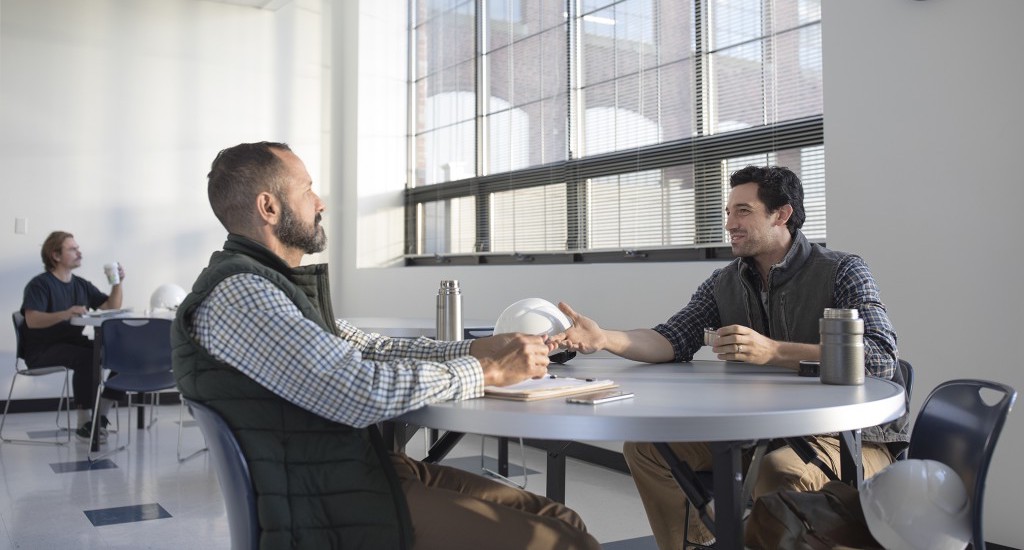 By the year 2020, almost all companies providing group health care plans will include telemedicine as part of their offerings.1 Given the benefits of telemedicine, it's no surprise. This type of service, which connects people to their doctors through computers, tablets, or smartphones, makes health care conveniently accessible from almost anywhere. Your employees don't have to wait to receive medical attention — many telemedicine plans offer immediate virtual appointments — and costs per telemedicine consultation are nearly always less expensive than urgent care or emergency room (ER) visits.2
However many employees are still hesitant to use their company's telemedicine services. According to a report by J.D. Power, only 9.6% of Americans have ever used telemedicine.3 When polled, employees often report being unaware that their employer offered such benefits. And many are concerned that the quality of health care received through telemedicine is lower than that of a face-to-face visit with a doctor.3
Even though employers face challenges getting their workforce to adopt this new kind of health care service, it's still possible to motivate employees to give telemedicine a try. Once your employees start using this type of service, they're more likely to use it again.
1. Educate and communicate with your workforce:
Your employees aren't going to use any telemedicine benefits if they don't know those benefits are available. Your employees may not realize all the various situations in which telemedicine can help.
Constant reminders about telemedicine services are key to getting your workforce to use them. From your initial contact with employees at orientation, to annual reminders during cold and flu season, keep in touch with employees regarding when and how to use this benefit, and the diverse ways they can use telemedicine. Watch this video to see some unexpected ways your employees can use telemedicine:
Also, be sure to include telemedicine information on the company's intranet, in break rooms, and in system-wide emails.
2. Incentivize employees:
It may be helpful to incentivize employees to use telemedicine. Small rewards, such as gift cards or other health-related bonuses, are excellent ways to get employees to download telemedicine apps or have their first virtual visit.
Creating a designated telemedicine space within your work setting can also help. Make the space quiet, comfortable, and — most importantly — private, so each person feels relaxed about using the space.
3. Identify telemedicine ambassadors:
Word of mouth is a great way to encourage employees to use telemedicine. Designate employees who are comfortable sharing their experiences as "telemedicine ambassadors". These employees can help explain the program and boost excitement for its adoption in your workplace.
Anyone can be a telemedicine ambassador. Millennials, who are usually totally tech-savvy, can help older employees understand and use the technology. Alternatively, a parent with young children can help other parents appreciate the convenience and experience the value of using such services.
4. Work with your health plan to save:
Telemedicine visits are generally much cheaper than traditional doctor's appointments or ER services. Help employees save even more by working with insurance providers to lower copays for virtual visits. In some cases, insurance companies may cover copays in full.
5. Reinforce the value:
Many people mistakenly believe telemedicine providers aren't as qualified as other doctors. Reinforce to your employees that these providers are licensed physicians. Employees receive the same level of care for most minor conditions as they would if they went to an office.
Also, be sure to stress how telemedicine can help employees save money, especially if they frequently rely on urgent cares or ERs for health care. Employees with chronic medical conditions can also benefit, since telemedicine allows doctors to remotely monitor vital health information such as blood pressure and blood sugar levels.
Harvard Pilgrim offers telemedicine benefits through Doctor on Demand in most health plans. Reach out to your broker or your Harvard Pilgrim account representative to see if there are other ways you can help employees save on doctor visits.