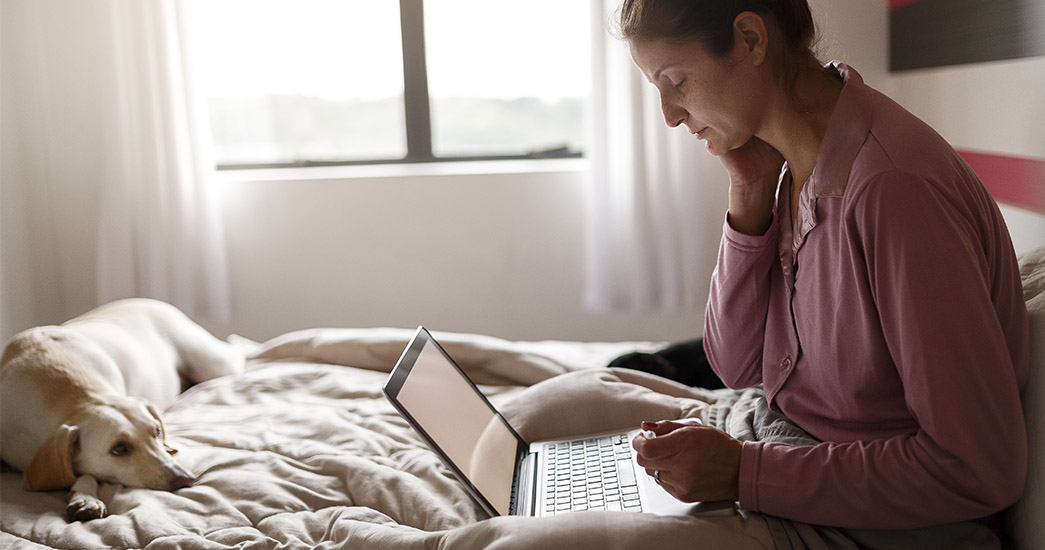 Your employees have choices when it comes to their health care. But sometimes choosing where to go for care can be overwhelming — especially during the coronavirus (COVID-19) pandemic.
Telemedicine access has been expanded for a number of individuals at this time. Of course, there may be some circumstances when your employees may still need to see a doctor in person. Giving them the information they need to better understand how to access care can help them make the right decisions when health needs arise.
Here's some guidance for your employees when deciding the best course of action.
ALL EMERGENCY SYMPTOMS
If you or a loved one are experiencing any of the symptoms below, call 911 OR go to your closest Emergency Room.
Covid-19 Related
Difficulty breathing
Persistent pain or pressure in the chest
New confusion or inability to arouse
Bluish lips or face
Other emergency symptoms
Choking
Acute pain
Severe abdominal pain, bleeding, or chest pain
Inability to arouse
MILD COVID-19 SYMPTOMS
Are you or a loved one experiencing any other symptoms of COVID-19?
Fever
Dry cough
Shortness of breath
Yes
No
Refer to the guide below if you have other health concerns.
For non-emergency symptoms of COVID⁠-⁠19, first call your PCP for their expert opinion.
Your doctor may offer telemedicine so you can have a virtual consultation via your computer, tablet, or smartphone.
Or use Doctor on Demand, a Harvard Pilgrim partner, if your doctor doesn't offer telemedicine but you still want a virtual visit.
You can consult the CDC Coronavirus Self-Checker to assess your symptoms and whether you should be tested.
Most people with mild COVID-19 symptoms are able to recover at home. Do not leave, except to get medical care. If symptoms worsen, contact your doctor immediately.
ALL OTHER HEALTH CONCERNS
Is your PCP available for a phone call?
Call your PCP to see if you need an appointment now or can wait.
Your doctor knows your health care needs and can direct you to the best care.
Try telemedicine, like Doctor on Demand, to get guidance on where and how to receive care.
Telemedicine technology not available?
Call your local urgent care clinic or convenience care clinic for advice on next steps, before visiting in person.
Turning to a primary care provider (PCP) for guidance
In this environment, it's especially important that your employees connect with their PCPs for guidance on what steps to take if they feel they need medical care. PCPs know their patients' health care needs and therefore can recommend the most appropriate course of action, be it telemedicine, the doctor's office, urgent care, or the ER.
What About Telemedicine?
Telemedicine is a smart solution that can help your employees avoid unnecessary visits to the doctor's office, urgent care, or the ER. This can help ensure that your employees don't put themselves or others at risk. Many providers are now offering video or phone visits. However, for employees who do not have health care providers who offer telemedicine services, they can also access remote support through app-based telemedicine providers such as Doctor On Demand, a Harvard Pilgrim partner. Doctor On Demand is available 24 hours a day, 7 days a week.
Encourage your employees to use telemedicine to avoid crowded waiting rooms, reduce their exposure to COVID-19, and help contain the spread of the disease.
---
Tell employees who have been exposed to COVID-19 or are experiencing mild symptoms (fever, cough, or shortness of breath) to call their health care provider for medical advice first.
---
Visit our site to see how Harvard Pilgrim is handling coverage for its members, and check out additional ways members can access urgent care without going to the ER.
Of course, patients experiencing medical emergencies should always head to the emergency room. No type of acute pain should be delayed in treatment. Chest and severe abdominal pain, difficulty breathing, new confusion or inability to arouse, bluish lips or face, or severe bleeding are all reasons to go to an emergency room immediately. Serious head injuries should also be immediately checked at an ER.
Generally, the best resource for employees to receive care is from their primary care doctor who knows them best, but the good news is that when a sudden medical issue arises, there are high-quality options for care besides the emergency room.
Keep a pulse on the health trends that matter today.