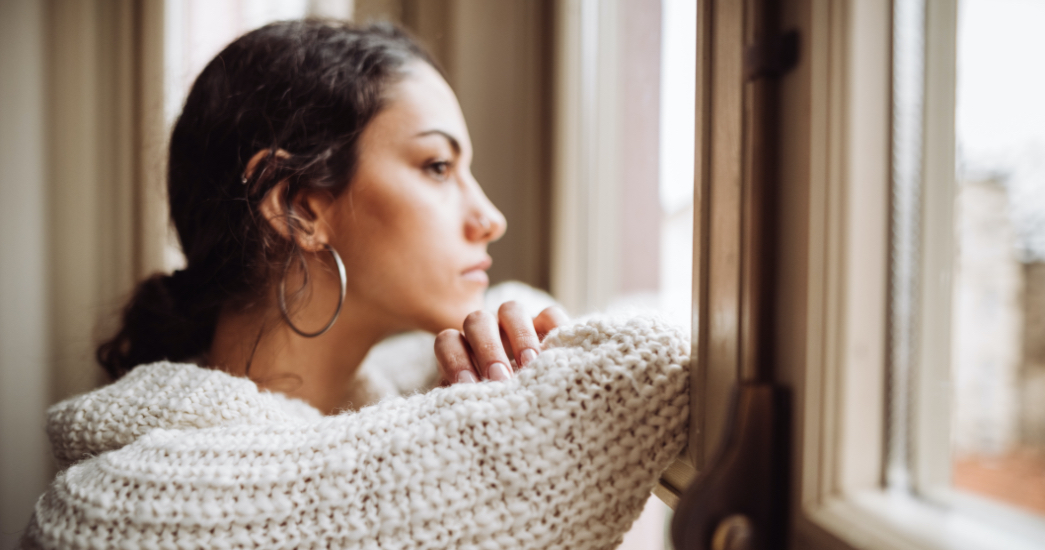 A mass trauma, or collective trauma, is defined as trauma that involves and impacts entire groups of people, communities or societies. The World Health Organization stated that unlike previous mass traumas, such as that caused by World War II, the mass trauma caused by the COVID-19 pandemic affects "each and every individual on the surface of the world." As such, they caution that we'll see its effects on the mental health of individuals and communities for many years to come.
In the U.S. specifically, with over a third of the population fully vaccinated, the worst of the pandemic appears to be over and many states are working toward a safe return to "normal." However, health experts remain vigilant over the many ways Americans will continue to experience pandemic-related stress, as well as the ongoing need for mental health support.
Lingering Social Anxieties
Before the pandemic, engaging in social behaviors like restaurant dinners with friends, visiting with family members and even attending weddings felt inherently fun and safe for most. We went about ordinary activities and daily routines–grocery shopping, going to work, sporting events–without a second thought of our health. After a year of staying home, social isolation and remote work, especially for individuals who strictly abided by COVID-19 restrictions or already struggled with social anxiety pre-pandemic, it could take some time to reacclimate to social situations without feeling stressed.

Additionally, with fluctuating COVID-19 rates, some still waiting to be fully vaccinated and evolving news over new variants, there remains the reality that the pandemic isn't over. This concern can also be amplified by the CDC lifting mask mandates for vaccinated people and states following suit. For many, the transition back to feeling safe and comfortable in social situations, crowded places and even at work will be a gradual one.
The Pandemic's Far Reaching Emotional Impact
When it comes to the stress and emotional strain from COVID-19, no age, gender or race has gone unaffected. Here are a few ways the pandemic has emotionally impacted different groups and communities:

Essential Workers: In a survey taken at the height of the pandemic, 93% were experiencing stress, 86% were experiencing anxiety and 76% reported exhaustion and burnout as the industry was dealing with COVID-19 head-on. Now, new research suggests that over 50% of doctors, nurses and emergency responders could be at risk for one or more mental health problems, including acute traumatic stress, depression, anxiety, alcohol abuse and insomnia.

Those Who Lost Loved Ones: Millions of people around the world have died as a direct result of the pandemic, and research approximates that for every life lost, nine individuals on average are left bereaving.

Parents: In a recent survey, 31% of adults reported their health has worsened compared with before the pandemic. Additionally, adults with children were more likely than those without to seek professional help (32% vs. 12%) and be diagnosed with a mental health disorder (24% vs. 9%) since the pandemic began.

Generation Z: Gen Z teens and young adults have reported the highest stress levels over other age groups as they've adjusted to changes, delays and loss when it comes to the milestones and events that prepare them for adulthood, such as leaving for college, graduating, starting a full-time job and moving out.
There are also many others not noted above who are trying to navigate pandemic impacts, from groups coping with the compounding factors of a tense social climate among progress for race equity to those dealing with financial concerns and constraints from job loss and business closures.
The Path to Healing
Overcoming and coping with pandemic-related challenges will look different for everyone. In addition to showing empathy and understanding for one another's unique circumstances, we also need to check in with our own feelings, comfort levels and overall well-being.
If you or a loved one suffer from stress, depression or anxiety, it may be time to seek professional support. Some plans are currently covering some virtual behavioral health visits, so be sure to contact your insurer to find out what's covered in your plan. For instance, Harvard Pilgrim's new Health Forward program includes a $0 copay for a member's first two behavioral health office visits and $0 copay on all virtual behavioral health visits. Health Forward also includes unlimited chiropractic and acupuncture visits (with a co-pay), which can be beneficial when it comes to managing stress and stress-related pain. Health Forward is available to Massachusetts-based employer accounts with 51+ members.
Harvard Pilgrim members also have access to digital tools that may help supplement behavioral health care and self-manage emotional well-being, such as Talkspace and Sanvello.
Keep a pulse on the health trends that matter today.