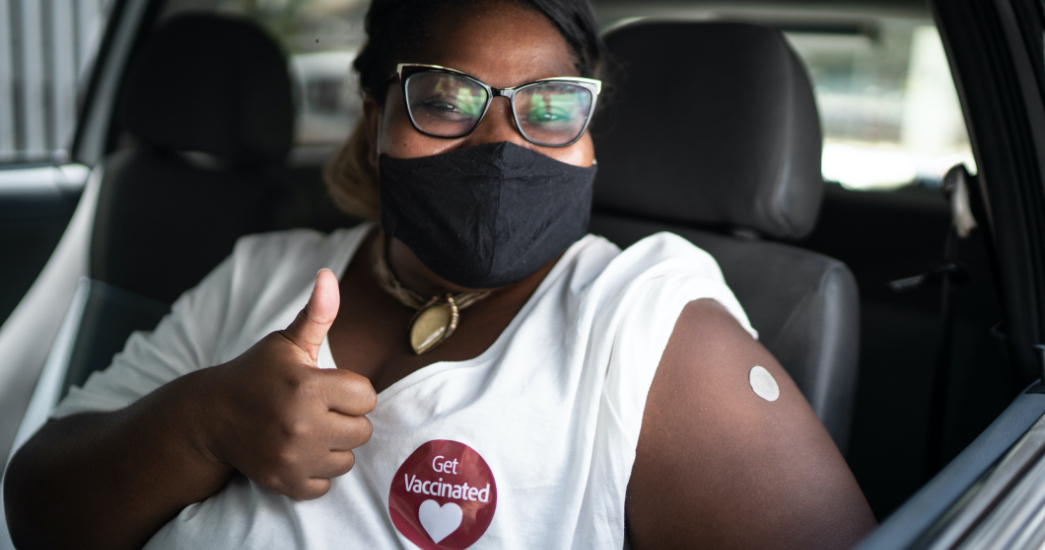 After a long year of staying home, wearing masks and social distancing from friends and loved ones, most people are more than eager to get back to normal life. However, there's still some confusion around what to do after getting fully vaccinated to keep ourselves and others safe.
Find answers to some of the top questions people ask following their COVID-19 vaccination. If you're still waiting to get yours, learn more about preparing for your vaccine.
How long does it take for my vaccine to be effective?
According to the CDC, you are considered fully vaccinated two weeks after your final vaccine dose. After that time, your vaccine is proven to protect you the most, though some areas may still recommend you wear a mask, such as on public transport.
Can I still get COVID-19 after I'm vaccinated?
It's possible, but unlikely. Though breakthrough cases are not unheard of, they are rare and to be expected with any vaccine. No vaccine against any disease can provide 100% protection, but studies have shown that two weeks after your final dose, the COVID-19 vaccines are highly effective at preventing coronavirus, especially severe illness. We also know these vaccines likely help stop the spread of the disease. As more people get vaccinated, scientists will learn more about their efficacy both to stop transmission and to keep you safe. In the meantime, do what you can to keep yourself and others around you safe.
Should I still wear a face mask after receiving my vaccine?
If you're fully vaccinated, the CDC says you longer have to wear a mask, "except where required by federal, state, local, tribal, or territorial laws, rules, and regulations, including local business and workplace guidance." Check on the regulations before you arrive at a business to make sure you're prepared.
What activities can I enjoy once I'm fully vaccinated?
Following your vaccination, you're free to resume your normal pre-pandemic activities, according the CDC. Depending on local guidelines, you may have to wear a mask during certain activities.
For international travel, whether you still need to test for COVID-19 depends on the destination. Do your research prior to making any international travel arrangements. It's also recommended to still get tested after you travel, though you are not required to self-quarantine anymore once back in the U.S. However, keep in mind that your workplace may also have additional guidelines for you to follow after traveling.
Do the three vaccines available protect against variants?
Yes, though scientists are still learning about how effectively the vaccines work against variants of COVID-19. According to the CDC, early research shows the vaccines work against most variants, but may be less effective against others. If you find yourself experiencing any symptoms similar to those of COVID-19, talk to your doctor.

Learn more about vaccine development, safety and possible side effects, and for additional COVID-19 information, visit our resource guide.
Subscribe to The HaPi Guide