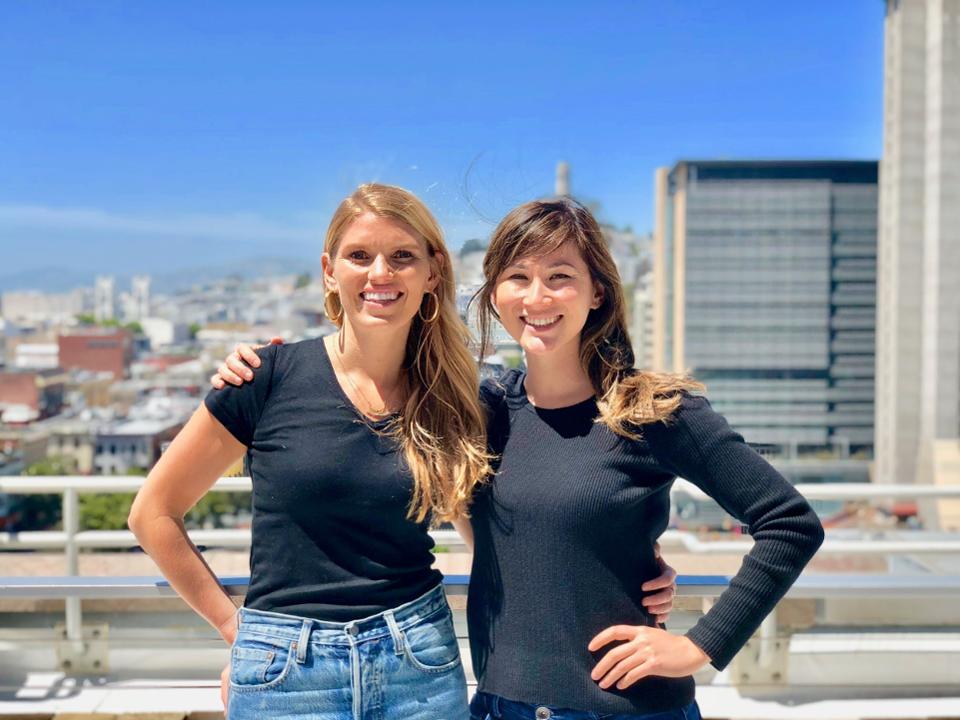 One of the biggest drivers of an expanding healthcare industry is wellness – a focus on healthy minds and bodies that's rapidly changing consumer behaviors. Valued at over $4 trillion, the global wellness market is growing nearly twice as fast as the global economy, according to the Global Wellness Institute (GWI).
Contributing to that growth are wellness innovators like Modern Health, which is utilizing technology to help employers improve mental health. Founded on the realization that our technologically-advanced culture is experiencing an epidemic of loneliness and mental health challenges, the startup works with companies to reduce the stigma of asking for support.
And that emotional wellness support is desperately needed: According to Erica Johnson, Modern Health's co-founder, some seven in 10 millennials experience some degree of emotional burnout.
"Millennials are now the biggest sector of the workforce and they also have higher rates of depression than any other generation before them," Johnson said.
That's both a challenge for employers and an opportunity to make a difference, she added.
Modern Health's emotional well-being platform enables companies to reduce burnout, prevent turnover and retain talent, while also more broadly impacting how society views mental health support.
Shifting culture
In today's technology-enabled culture, digital devices render employees constantly accessible to both work demands and social pressures, which leads to stress and burnout, said Modern Health CEO and Co-Founder Alyson Friedensohn. A lack of genuine human connection — as we communicate more through email, texting and social media — also increases loneliness.
"People can go through an emotional roller coaster of happiness, jealousy and sadness in less than 30 seconds on social media," she said. "We're constantly overloaded."
One of the biggest challenges resulting from this technology-based culture shift? Mitigating the effects of all this input on our minds: Humans haven't yet developed the mental resources to handle the sensory overload.
"Our brains have not evolved at the same rate that technology has advanced," Friedensohn explained. "We have not created new neural pathways to allow us to be resilient."
Keep a pulse on the health trends that matter today.
Preventing burnout
Friedensohn compares employee burnout to a technological issue: low battery life.
"When your phone gets down to 5 or 10 percent you will do whatever it takes to find a way to get plugged in and get your battery charged," she said, adding that humans also need to recharge their mental health resources when they feel drained.
Employees who feel burnout at work often blame their workplace: Three in four employees say their jobs are very stressful and are considering or actively looking for a new job, according to research. That's a problem for companies that value a stable, skilled workforce.
Emotional well-being issues in the workplace can also cost employers up to $500 billion per year, the company reports.
To reduce and prevent burnout, employers can take top-down action to create a workplace culture that encourages employees to raise their hands and ask for help, Friedensohn said.
At the same time, they can also offer a bottom-up solution, such as Modern Health, that enables any employee to access that help when it's needed.
---
Emotional well-being issues in the workplace can also cost employers up to $500 billion per year, the company reports.
---
No immunity
It's important for employers and employees to understand the difference between mental health and mental illness, Friedensohn noted.
Mental health encompasses our emotions, thoughts and feelings, and ability to solve problems and overcome difficulties. Experiencing concerns in those areas is not necessarily the same thing as having a mental illness, according to the Canadian Mental Health Association.
"In the course of a lifetime, not all people will experience a mental illness, but everyone will struggle or have a challenge with their mental well-being," the Association reports.
Whether an employee is dealing with the birth of a new child or the loss of a parent, helping employees understand that no one is immune to mental health struggles can normalize the need to ask for support within a company and in society in general, Friedensohn said.
Personalizing support
Even for employees who aren't struggling, practicing mindfulness — or awareness of the present moment — can help to reduce stress while increasing productivity and engagement at work. One study, for example, found that using a meditation app can boost both emotional well-being and perceived job control in office workers.
Modern Health's platform also offers a wide range of mental health support, from addressing depression to enhancing mindfulness to boosting communication skills with an eye toward improving professional development.
Based on research that shows millennials respond best to personalized solutions, the platform establishes an emotional wellness baseline for each employee and then creates a personalized program to address that employee's current needs.
The platform also enables employees to communicate with a personal health coach in a variety of ways, whether it's talking on the phone, texting, meeting digitally or even connecting in person.
Although the founders originally planned to create a digital-only platform, they discovered through user feedback that many employees wanted the option of in-person meetings.
"We found that people crave human connections," said Friedensohn.
Insurance companies like Harvard Pilgrim Health Care—a non-profit health services company based in New England—are also emphasizing the importance of mental wellness. While working with employer groups on various methods for managing stress and creating positive mental well-being in the workforce, Harvard Pilgrim noticed an increasing trend in its millennial-aged members looking for behavioral health services, including mental health support. As a response, Harvard Pilgrim recently introduced new plans that address this working generation's susceptibility to burnout, with benefits like coverage for some behavioral health visits and a reimbursement for integrated practices believed to help with stress, such as reiki, naturopathy and reflexology.
It's a business decision that's not new to the carrier, who recognized early on the effectiveness of mindfulness when it comes to overall health and well-being and has been on the forefront of developing innovative programs and resources for its member population. Its Mind the Moment program, first introduced in 2005, offers scalable solutions for members of any lifestyle, and today includes web-based, over-the-phone or in-person services. The program's modules are often customized for larger employer groups, and have been shown to reduce stress and increase productivity in employees. Mind the Moment's robust offerings have also expanded in recent years to include partnerships with a number of leading mindfulness apps to create a hybrid program with both live and mobile instruction—emphasizing the insurer's recognition of the power of technology to drive adoption of the practice.
Moving forward
Currently, many of Modern Health's customers are technology companies. Going forward, the startup hopes to expand its customer base to include more large companies in a range of industries — and to work directly with insurers.
"We're excited about offering a solution that can help everyone," said Friedensohn. "As we show the improvements we're seeing in productivity and attrition and developing talent — and the effect those have on the bottom line — the platform just becomes a no-brainer."