What is this program?

Designed for employers with 1-50 employees who purchase a qualifying plan from Harvard Pilgrim. Employees can earn rewards in the form of gift cards by participating in a variety of fun and convenient activities that support their entire well-being including physical, emotional and financial.
The more employees that participate in the program and earn the maximum number of points, the greater the premium reward for the employer. Employers can earn back up to 6% of annual premium based on employee (subscriber) participation.
How much does this program cost?

For small group employers with 1-50 subscribers, the rewards program costs 0.5% of employer's premium. Employer rewards can be much higher than the cost of the program, so investing in employee well-being can really pay off!
What are the rewards for small group employees (subscribers)?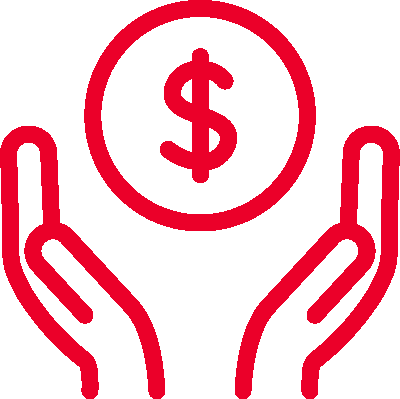 The more points employees earn, the more money they receive in gift cards and more employer groups save on their premium. Rewards are only based on participation, not results. Employees can receive up to $225 annually.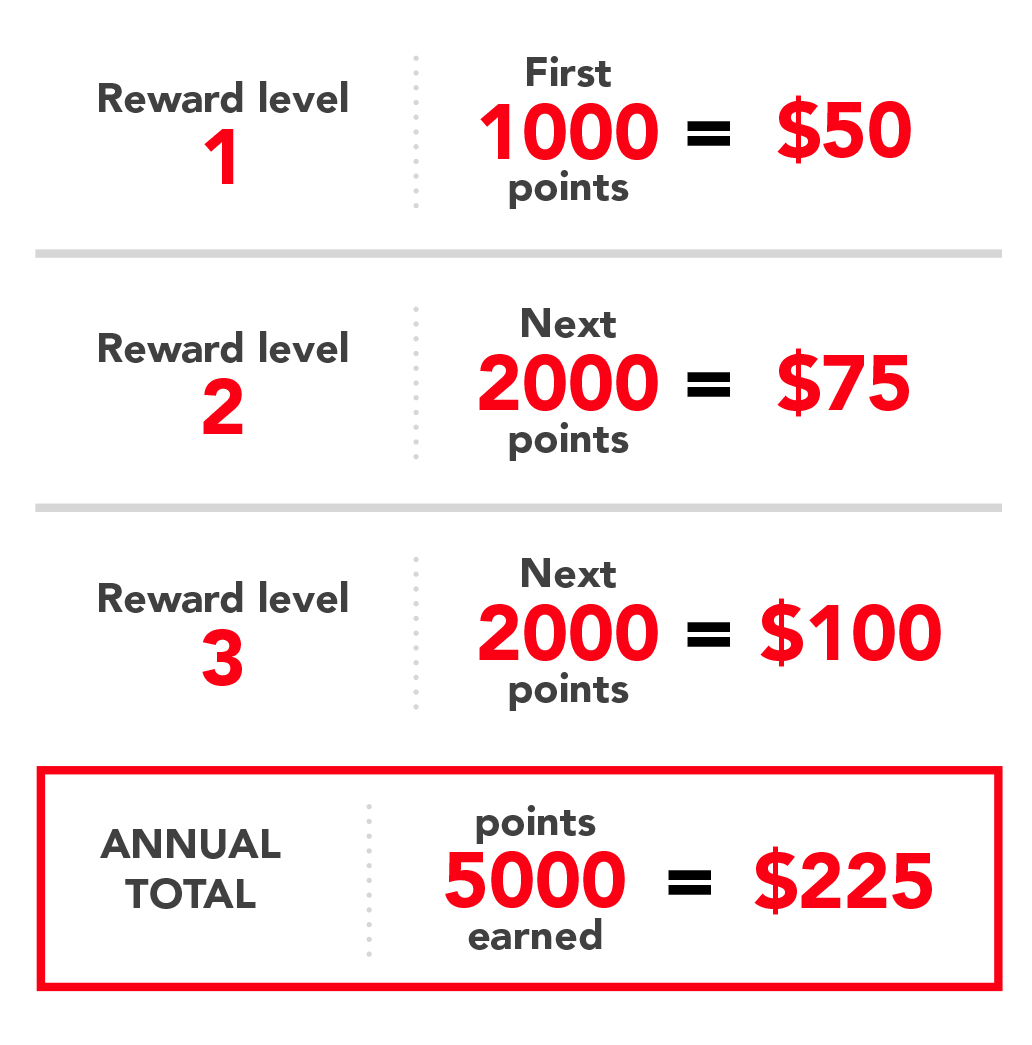 What are the rewards for employers?
The employer premium reward is based on the percent of employees who earn the full $225 reward.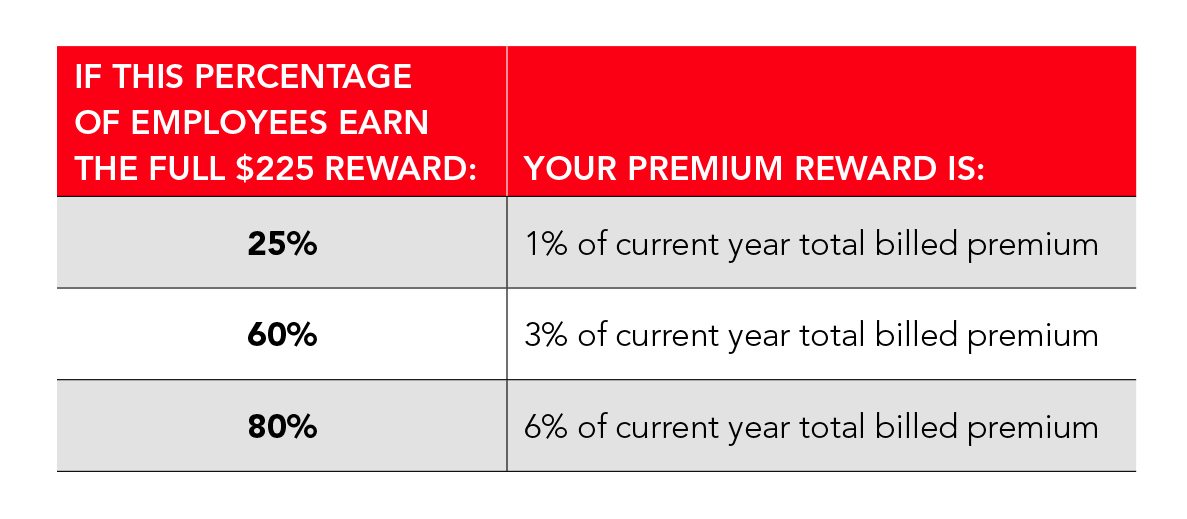 Read more on the Well-being Rewards Program below.