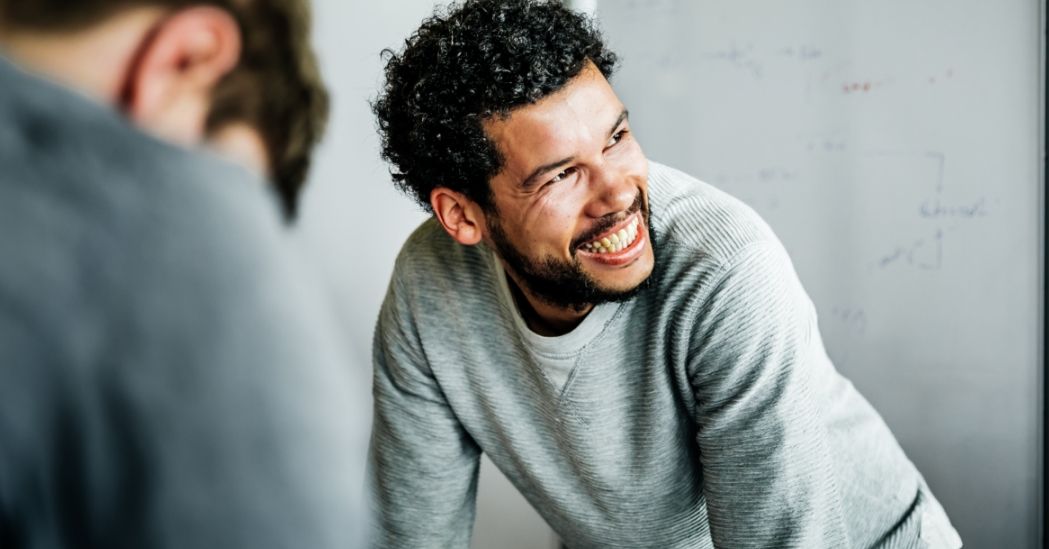 In recent years, the conversation around men's mental health has progressed from a stigmatized topic to a widely discussed and encouraged conversation. Let's keep the communication going, explore men's mental health and look at how care has continued to evolve.

Work to be done
Despite cultural shifts in a transformative direction, a large population continues to struggle with the conversation today—especially when faced with unique challenges and disparities across ethnic backgrounds and sexual orientations. Over 75% of all reported suicide deaths are men, and one in six gay men have made one suicide attempt in their lifetime.
Additionally, when it comes to professional help, the APA reported that 83% of psychologists are white while only 17% are racial/ethnic minority psychologists, making it challenging for non-white males to find therapists of similar ethnic background. Similarly, it can be challenging for gay, bisexual, queer and trans individuals to find a therapist who can meet their needs.

Communities in conversation
In recognition of men's mental health struggles, the subject has become increasingly talked about among various groups and communities. In Turning Points, a Point32Health podcast on mental health, Jeff Davis, co-captain of the Boston chapter of Black Men Run, talks about how the running group goes beyond physical fitness. It serves as a therapeutic support system for expressing emotional challenges. Barbershops have also become a safe space for men to communicate openly.
This progress continues online with help from social media. Men have taken to platforms like TikTok to speak up about their struggles with mental health, redefine masculinity and break down stigmas around therapy for men. This is supported and encouraged by other men, women and the LGBTQ+ community, in addition to professional therapists who take to the platform to help normalize mental health care. Plus, apps like Tethr offer forums to connect men with other men who share similar struggles and offer advice and support to each other.

Embracing professional support 
While the conversation is evolving for the better, studies show that stigmas still hinder men from seeking therapy, which is why having in-person and virtual options for professional support is so important. For example, health experts are hopeful that the anonymity offered through virtual tools can help men who may be hesitant to take that initial step toward seeking help. Mental health apps like Sanvello help users track their moods and learn skills to manage their emotions. It also offers anonymous group chats and provides access to live video sessions with therapists.
In addition, text-based, online therapy tool Talkspace allows users to text, voice message or live video chat with a dedicated therapist. These new tools, in addition to teletherapy options and in-person support, provide men with flexible solutions they can explore based on comfort level.
Over the past 20 years, the number of men who receive mental health support has increased from 8.7% to 11.3%. Moreover, younger generations are even more accepting of mental health conversations. A survey by the American Psychological Association (APA) reported that Gen Z members of all genders are significantly more likely to report and seek mental health help than previous generations.
The stigma of mental health issues can be a barrier to treatment for anyone. But men, in particular, have had a more difficult time overcoming this stigma than women. The good news is that there has been a marked improvement in breaking down the walls of communication. It's important to keep the conversation of mental health at the forefront so we continue to see stigmas dissolve and men getting the mental health support they may need.
Keep a pulse on the health trends that matter today.
Stay on top of health topics, technology and policies in today's changing world. Check the monthly newsletters you'd like to receive and start getting health news right in your inbox.