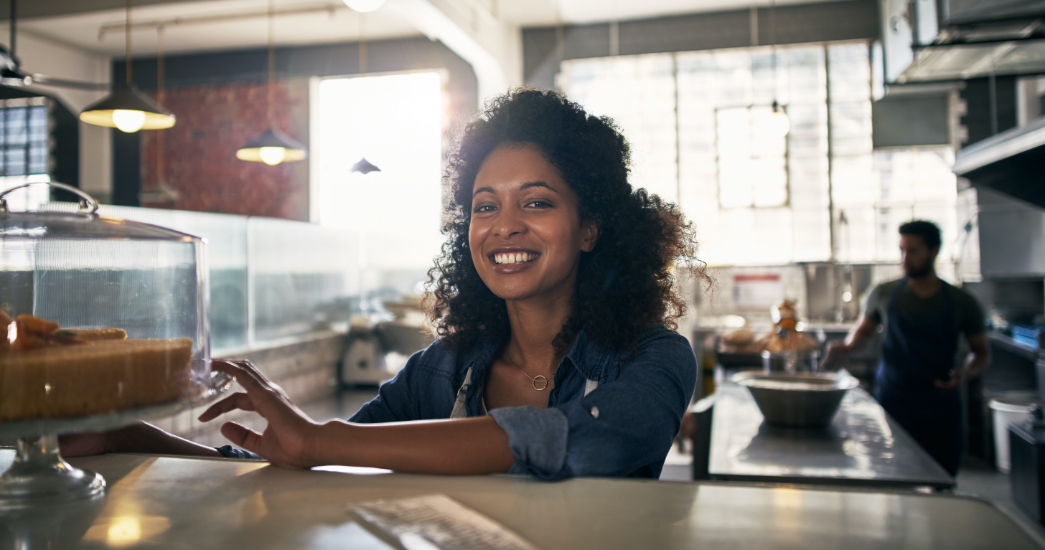 August is Black-owned Business Month. Black-owned businesses have been hit hard during the COVID-19 pandemic, and as noted in a recent article by SHRM, Black workers in particular have less access to physical and mental health care coverage than white workers. There are several actions employers can take to help bridge this equity gap – particularly by prioritizing the inclusion of benefits that support BIPOC employees as part of their health benefits package.
Over the last year, health disparities have been stark for U.S. businesses, especially those that are small and Black-owned. Organizations and community programs across New England have teamed up to bring essential health items and hygienic products into the hands of those who need it most. There has also been a spike in outreach to support Black-owned businesses and entrepreneurs. As these topics continue to trend positively, it's important for employers to have a hand in addressing major health disparities. That work starts at the heart of a business—its employees.
Here are five ways employers can create a workplace ecosystem that's diverse, equitable and inclusive, as well as help to close the health care gap that's been worsened by the pandemic:
1. Provide employees accessible health care
Navigating physical and mental well-being, finding the right doctor, managing chronic conditions or understanding where to get the right care can feel overwhelming. As you build a robust benefits package for your employees, here's what to consider:
Convenient and diverse care options. Connect your employees with the health and wellness benefits they need, while keeping a lens on access. Prioritize health plans that include virtual care options for everything from common medical conditions to tele-behavioral health support. Virtual care providers, such as Doctor on Demand, have placed emphasis on ensuring a diverse set of providers are available to customers. 69% of Doctor on Demand's PCPs are women, while 43% of doctors are from various ethnic minorities, 21% are African American and 20% identify with the LGBTQ community.
Extended support for the whole family. Almost half (47%) of working mothers said that they took unpaid sick leave because their child's school or daycare was closed during the pandemic. This rose to 65% among low-income mothers and 70% among those working part-time jobs. Consider implementing or expanding flexible work schedules for your workforce or offering an Employee Assistance Program (EAP) for those who might be juggling family and work needs.
2. Encourage healthy behaviors
Integrating self-care practices such as exercise, decompressing mechanisms and mindfulness into a regular routine is integral to improving employee well-being. Harvard Pilgrim's Living Well at Home program promotes healthy behaviors with virtual Zumba, yoga and guided mindfulness and wellness sessions, while working with a diverse set of instructors. Sessions are offered before and after work, as well as during lunch breaks.
3. Offer sick leave to all employees
Access to paid sick leave varies by race and is less common for those who are younger, less educated, low income, in fair or poor health or uninsured. Having access to sick leave is critical so that workers can continue to stay in good health and take care of their dependents. Evidence suggests that offering paid sick leave and maternal leave increases job stability and employee retention and increases worker productivity.
4. Offer a variety of health plans
Offering a competitive benefits package, particularly one that includes a range of costs for health benefits, shows employees that you are prioritizing their well-being. When considering plans to offer, look closely at what's covered within the plan, particularly when it comes to either commonly used or preventive prescriptions and their out- of-pocket costs. A Health Affairs study showed that lowering co-payments for medications after a heart attack may reduce racial and ethnic disparities for cardiovascular disease.
5. Foster a safe space for employees to share and learn
The creation of an employee resource program can establish a safe space where employees can connect, share learned experiences and have healthy conversations around mental health, resiliency, self-care or any health barriers they are challenged with, in a productive way.
Resources and Support for Black-Owned Businesses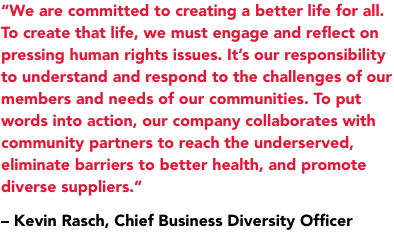 For Black-owned businesses in particular, consider additional benefits and resources that might be available through local and national partners. For instance, Harvard Pilgrim Health Care and Tufts Health Plan Foundation are committed to working together to support diversity, equity and inclusion both within and beyond the walls of their workplaces. Tufts Health Plan recently teamed up with Lawyers for Civil Rights to award $1,000 grants to fifty struggling minority, women-owned and LGBTQ+-owned small businesses located in communities impacted by the coronavirus pandemic. The grants helped fund personal protective equipment (PPE), technology that allowed for employees to work safely remotely, and other health and wellness-related support to help their reopening.
Together, both organizations have also committed to identifying more businesses owned by minorities, women, veterans, people with disabilities and members of the LGBTQ+ community to supply goods and services whenever possible. Since 2015, the companies have spent more than $138 million with diverse businesses.
Keep a pulse on the health trends that matter today.