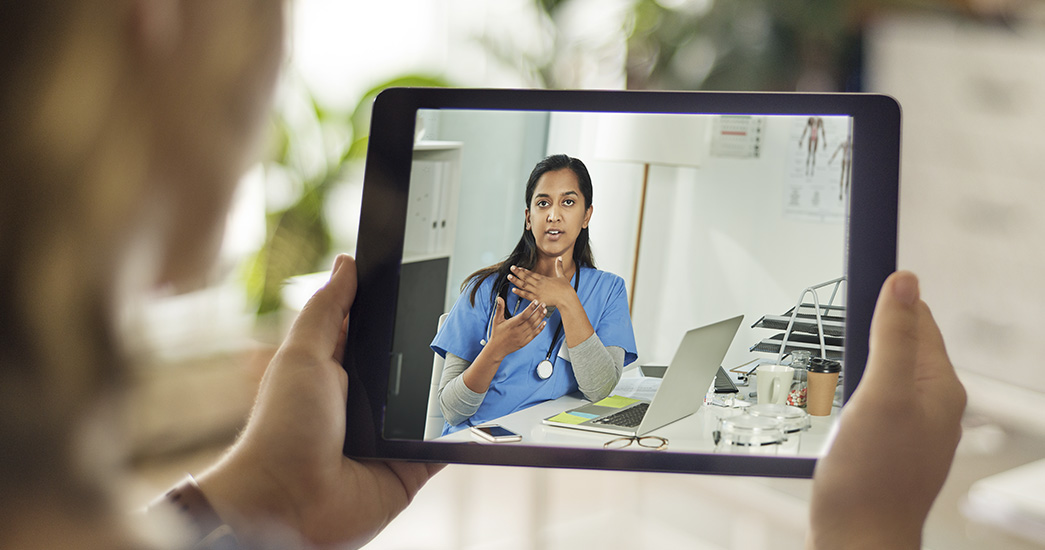 This article was first published in the HaPi Guide in October 2019.  In light of to the current COVID-19 pandemic, this content has been updated to reflect today's environment, and may be helpful to employers and their employees when it comes to navigating these challenging times.
Telemedicine connects people to their doctors through computers, tablets, or smartphones, making health care conveniently accessible from almost anywhere. This can be especially helpful to your employees during this time when they are trying to keep a safe social distance from each other, and should only visit medical facilities under particular conditions. What's more, telemedicine is now widely available and often without charge, depending on what state your employees are in.
Here are 3 ways you can help your employees see the value of telemedicine:
1. Educate and communicate with your workforce about their benefits
including their access to telemedicine service. Your employees aren't going to use telemedicine if they don't know it's available to them. Consistent reminders about telemedicine services are key to getting your workforce to use them.
Keep in touch with employees regarding when and how to use this benefit – such as checking symptoms they may be concerned about during this time to see if it's necessary to visit their doctor, urgent care or the ER. After all, it's more critical than ever that your employees take steps so they don't put themselves at risk.
Watch this video to see some unexpected ways your employees can use telemedicine:
For even more ways they may have not considered, read our article, "25 Ways You Can Use Telemedicine: From Checking Symptoms to Seeking Emotional Support."
Many people wonder whether telemedicine providers are as qualified as other doctors. Reinforce to your employees that these providers are licensed physicians. Employees receive the same level of care for most minor conditions as they would if they went to an office.
Let your employees know if your health plan has extended coverage and access to telemedicine services during this time, as many health plans have changed their policies on how they will charge for the benefit due to the COVID-19 pandemic. For an overview of how Harvard Pilgrim is handling it on a state by state basis, visit HarvardPilgrim.com/coronavirus.
2. Offer employees support and guidance about what to do if they feel unwell.
Encourage a call to their health care provider (PCP) as the first line of defense for your employees. If employees do not have a PCP, suggest that they use a telemedicine service such as Doctor on Demand, which can connect them to a board-certified physician or psychiatrist in minutes.
3. Make it easy.
Reach out to your health plan to see if they can provide collateral on how to download the apps for telemedicine services such as Doctor On Demand, for those workers who are less familiar with utilizing these types of services. The millennials and gen-z members of your workforce, who usually are tech-savvy, can also help make using telemedicine easy by showing other employees how to use it.
We are all in this together – and using telemedicine is one crucial way that we can maintain a safe social distance and access appropriate medical guidance and care.