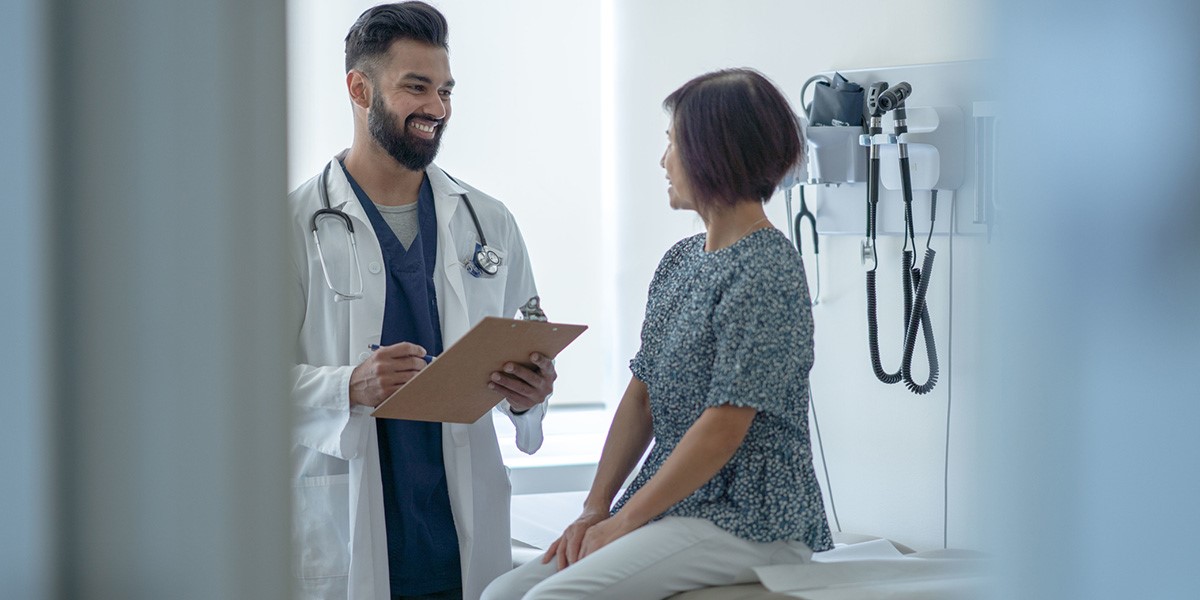 Finding care for medical needs can be stressful. But having a primary care provider (PCP) you trust and can build a relationship for the long term can help you feel more comfortable so you can be your healthiest self. The only question is: where do you start?
As you're looking for a PCP for yourself or your loved ones, here are a few important steps to  help you in your search.

1. Understand your PCP options.
There are various types of PCPs who are board-certified and/or board-eligible in different specialties. Consider the following types of PCPs to decide which may be more fitting for your individual and family needs:
Family practitioners. Family practitioners specialize in family practice, including children and adults of all ages, and may include obstetrics–the branch of medicine concerned with pregnancy, childbirth and the postpartum period–and minor surgery.
Pediatricians specialize in the care of newborns, infants, children and adolescents.
Geriatricians specialize in family medicine or internal medicine, and often serve as a PCP for older adults with medical needs related to aging.
Internists specialize in internal medicine and care for adults of all ages for a wide span of medical problems.
Nurse practitioners (NP) and physician assistants (PA). These practitioners go through a different training and certification process than doctors, but can often function as PCPs in some practices, treating medical conditions including prescribing medications as needed.
While some health plans may auto-assign PCPs to members, know that you can always select a different PCP, one that best aligns with you and your family's health care needs.

2. Find in-network PCPs.
The last thing you want to do is find a great provider, only to learn that they're out of network. Harvard Pilgrim's Find a Provider tool makes it easy to search your area for PCPs that are covered under your plan and make a short list of providers you're interested in. Also consider asking for recommendations from your network of family and friends to see if there are any local PCPs you may want to add to your list.

3. Vet your short list.
Once you've made a list of in-network PCPs, you'll want to dig a little deeper to narrow your search. Taking the time to properly research and vet your options can help you land on a doctor and team who can be your health advocates for the long run.
Calling a prospective PCP's office is the best way to get the most up-to-date information you're looking for. Here are some good questions to consider when researching potential PCPs:
Is this PCP taking new clients?
Are there other doctors available to see you if the PCP isn't available?
If you or a loved one have a specific medical condition(s), what is this PCP's experience treating such conditions?
What are the office hours/availability during the week and weekends?
Does this PCP or other health experts in the office conduct phone consultations or virtual visits?
If you or a loved one has a preferred language other than English, can this PCP or another member of the office staff communicate in that preferred language?
Once you've completed these steps, it's time to book your appointment. Be confident in your choice and make sure to start this new relationship by communicating openly and honestly. Establishing a solid relationship with your doctor is essential to ensuring you get the care you need.
Keep a pulse on the health trends that matter today.
Stay on top of health topics, technology and policies in today's changing world. Check the monthly newsletters you'd like to receive and start getting health news right in your inbox.