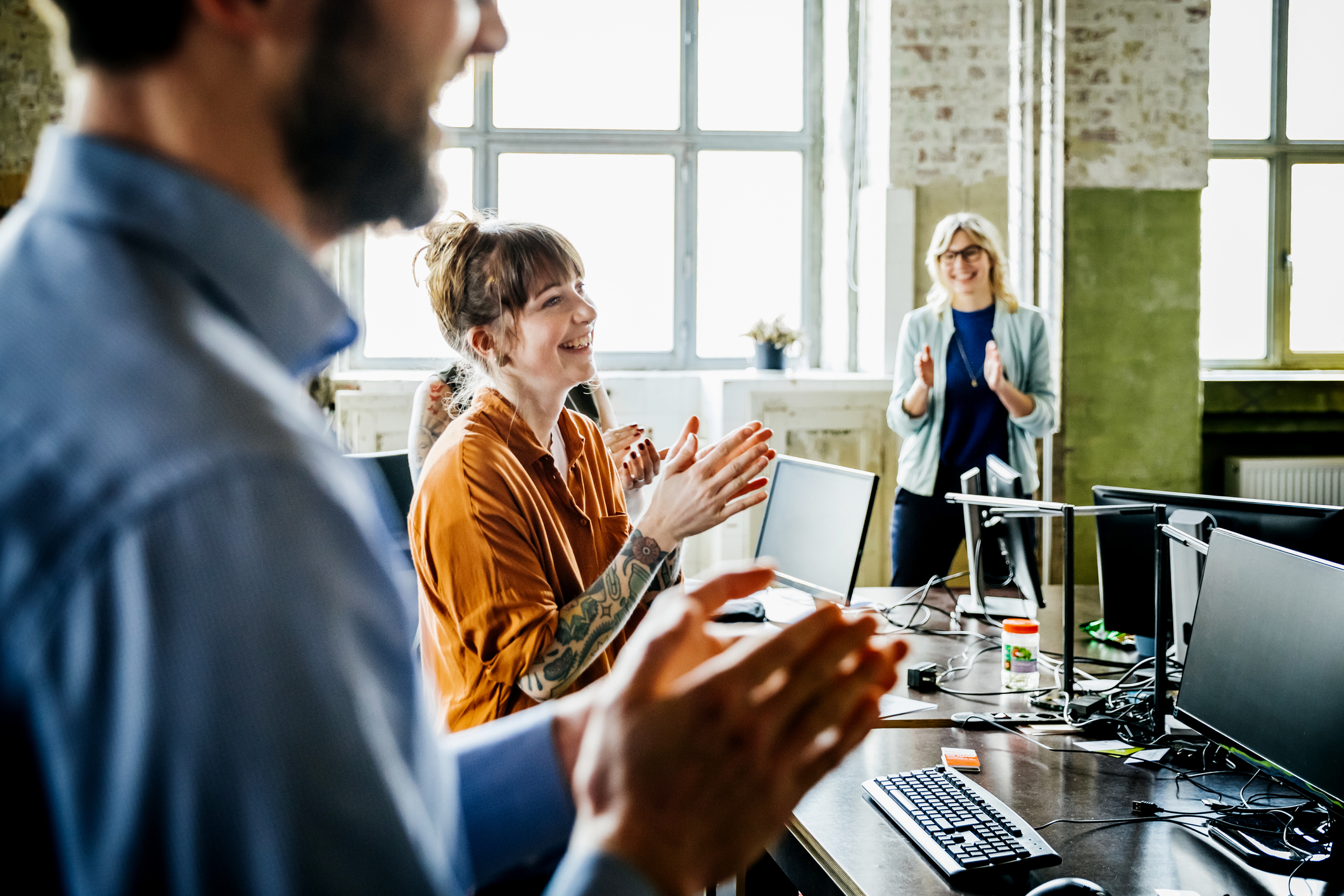 During a time when employee populations are increasingly diverse, inclusive benefits remain a key focus. But how do you ensure these benefits support a range of needs? This can be challenging for organizations to navigate.
Together with Harvard Business Review Analytic Services, Point32Health (the parent company of Harvard Pilgrim Health Care) set out to explore the role of inclusivity in health benefits. Through in-depth quantitative research with U.S. employers and employees of different backgrounds, as well as interviews with benefits experts, the study uncovered what the term "inclusive benefits" really means to both employees and employers. It also shed light on how employers can take action to attract and retain talent.
Listen to employee needs.
Both employers and employees agree on the importance of inclusive benefits, as 86% of employers and 75% of employees view offering inclusive health care benefits as "very" important. But how can organizations measure inclusivity?
"You have to look at a very individualized level at what it is that people need, and respond to those factors," says Ashley Dartnell, global diversity, equity and inclusion senior director at Boston Consulting Group. Employee surveys, focus groups and individual interviews are all ways that executives can get feedback on which health care benefits are or aren't helping employees. When asked what steps employees think their organization needs to take to make its health care benefits more inclusive, the top three answers were communication related: seek more direct input from employees (38%), communicate what benefits are available more clearly (32%) and allow employees more choice in how benefits information is communicated (28%).

Carefully weigh which benefits to offer.
One of the challenges with inclusive benefits is that companies are unable to offer everything to everyone, says Belinda Harris, vice president of global benefits at Bain & Co. Deciding on benefits requires a combination of seeking out and carefully listening to employee input, understanding where gaps exist, realizing which needs are greatest and prioritizing for the immediate future – all while committing to long-term plans and goals. "Your organization really has to believe this is all going to serve your employee population over time," Harris adds.

Measure the success of inclusivity efforts.
Measuring success is another area where employee feedback is essential and can be solicited through the same methods as getting input on benefits. This can include surveys, focus groups, individual interviews and employee resource groups. Harris notes that "ultimately, what [organizations] are trying to do is impact the morale of [their] people and make them feel seen, understood and supported, and that really comes down to talking directly to your employee populations." Analyzing data and claims information is another means of understanding what benefits employees are taking advantage of. However, Dartnell warns that low usage doesn't always imply not useful when it comes to specialized or tailored benefits for a specific population. This is why communicating directly with employees on their experiences is the better approach.
By understanding their workforce and ensuring that every worker has access to the care and support they need, organizations are more likely to strengthen their retention, while becoming more attractive to prospective employees. Read more about inclusive benefits by downloading the full report.
Keep a pulse on the health trends that matter today.
Stay on top of health topics, technology and policies in today's changing world. Check the monthly newsletters you'd like to receive and start getting health news right in your inbox.