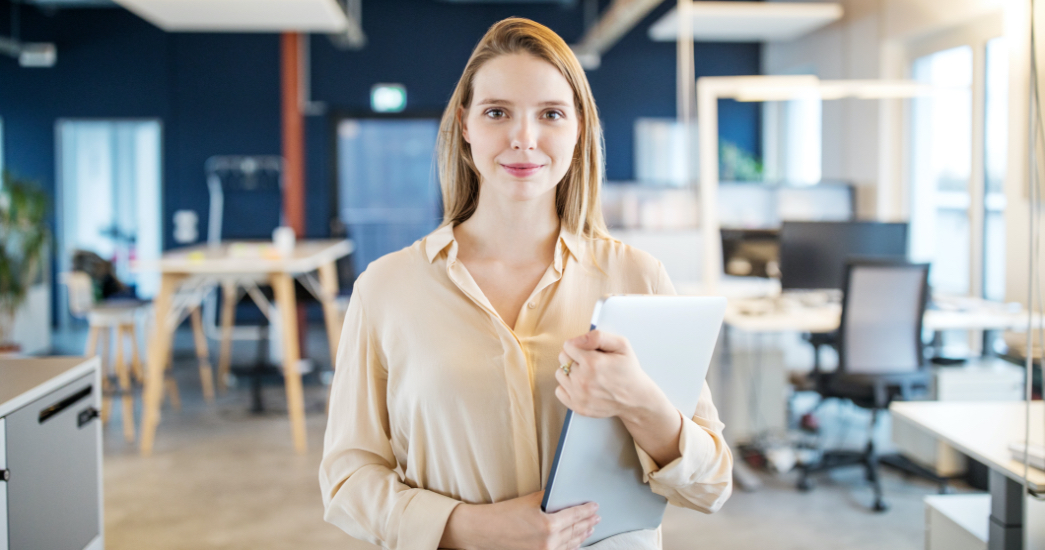 Generation Z, or Gen Z, is generally defined as anyone born between 1996 and 2015. Of all the generations, the pandemic has arguably had the greatest impact on Gen Z, forcing the oldest of them to navigate a combined health, political, social and financial crisis, all while on the cusp of adulthood. Moreover, as their younger peers transition to the workforce over the next decade, this group is expected to make up an estimated 60 million job seekers.
Here are three tips to help you prepare for Generation Z in the workplace, as well as understand and support their emotional well-being amid pandemic-related challenges and setbacks:
1. Help them stay engaged and connected.
The downside of being born and raised at the peak of technological innovation and the age of social media is that it has especially impacted Gen Z with feelings of isolation and depression. This was exacerbated during the COVID-19 pandemic, with 65% reporting feeling very lonely–the highest number reported by any generation. In addition, despite being the first generation of digital natives, Gen Z actually favors on-site work rather than remote work, reporting they prefer it for productivity, skill development and overall engagement and communication. With many offices still working remotely, it's important to find ways to engage Gen Z employees and make them feel like an integrated part of the workplace community.

Offer mentorship programs. 89% of hiring professionals believe that multigenerational workplaces make a company more successful. Mentorship programs can help with easing Gen Z employees' transition into the workplace and enhance their expertise, while also strengthening intergenerational relationships and eradicating negative perceptions.

Nurture skill development. Ongoing skill development helps foster Gen Z's innate curiosity and affinity for learning, while nourishing their desire for professional growth and their entrepreneurial spirit.

Prioritize diversity and inclusion. 48% non-white, Gen Z is the most diverse generation, and they're also generally recognized for upholding an open mindset. Find authentic and genuine ways to spotlight your organization's ongoing efforts around diversity, equity and inclusion (DEI).
2. Support them with traditional and digital mental health benefits.
According to research by the American Psychological Association, 46% of Gen Z adults reported that their mental health has worsened compared with before the pandemic. Nearly 80% also reported that they wish they had more emotional support at the beginning of the pandemic. More than any other generation, Gen Z shows interest in and awareness of their mental health needs, which means they're also more likely to engage in open dialogue about emotional well-being and seek professional help. While opportunities for person-to-person contact are essential, the first generation of digital natives are also likely to gravitate toward and adopt virtual therapy tools like Talkspace and Sanvello, both of which are offered to Harvard Pilgrim members.

3. Provide them with stability.
While they were once on track to inherit a thriving economy, Gen Z is now set back to a potentially worse financial situation than their predecessors, adding to their already heightened stress and anxiety.
*Sources:
https://www.businessinsider.com/quarter-of-young-american-workers-lost-job-due-to-coronavirus-2020-6https://genhq.com/generation-z-consumer-research-2020/
Recovering from the pandemic's impact, Gen Z is looking for stability and benefits from future employers, as well as flexible schedules to prioritize true work-life balance. Here are some benefits that matter most to your Gen Z employees:
Healthcare–Gen Z is more aware of whole-person wellness, including mental health, fitness and nutrition, and value convenience when it comes to seeking and weighing health benefits.
Work-life balance–Having seen remote work blur the lines between the two and burnout plague their predecessors, Gen Z is more conscious of prioritizing a healthy balance with benefits like flexible work schedules and unlimited paid time off.
Financial benefits–401(k) plans with company matches and tuition support can help Gen Z with financial strain from pandemic setbacks and student debt.
The best way to show support for the emotional well-being of your young workforce is to take time to understand individually who they are and what benefits Generation Z needs and wants. With a combined interest, commitment and investment in your young employees, you can help set them on a path to thrive and contribute to your business in a big way.
Keep a pulse on the health trends that matter today.