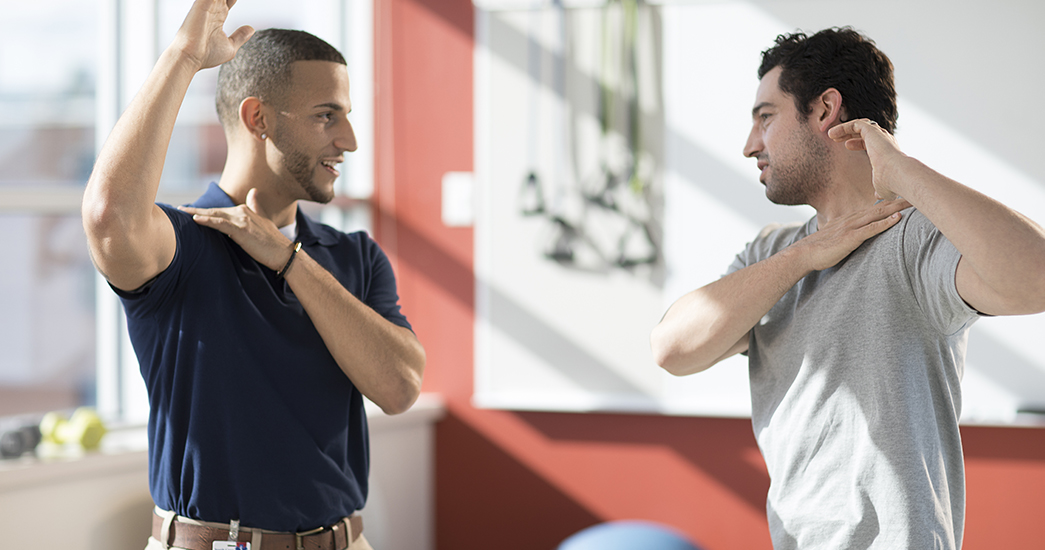 Open enrollment for health benefits can be a busy and overwhelming time for both HR staff and employees making plan decisions that will need to support them through the upcoming year. The task of choosing a health insurance plan may seem overwhelming at first glance for both. As a health benefits decision maker, you are expected to select plan options that offer diversity to fit the varying needs of your workforce, and your employees are expected to select the plan that best fits their health (and financial) needs  – even if they're not immediately known. After all, medical usage may change year over year, as may plan options, premiums and employer contributions.
While selecting a plan is complex, it's important to recognize that by guiding employees toward making better health plan choices, everyone involved in the benefits decision (the employer, the benefits decision-maker, and their support) will experience healthy gains by receiving clarity into how to better control benefit costs, view the real cost of health care, and achieve greater satisfaction overall.
What can you do to support your employees in effective health plan selection for the year? It starts with providing knowledge and education to your employees during enrollment time and encouraging them to have some foresight. Here are five foreseeable health care scenarios you can remind employees to keep in mind when determining whether it might be time for them to reevaluate their health plan selection.
---
Medical usage may change year over year, as may plan options, premiums and employer contributions.
---
1. Having a New Child
Employees who are expecting a child should assess how their health care needs and expenses will change over the course of the coming year. According to Business Insider, the average cost of having a baby in the U.S., without complications during delivery, is $10,808.
Even with insurance, families can pay up to thousands of dollars in medical expenses to have a child. Encourage employees to explore plans that support necessities like regular visits to the doctor and fetal ultrasounds, as well as the hospital stay that will likely accompany labor and delivery. Plans will often have different levels of cost sharing on maternity benefits. It's important to keep this in mind when choosing a plan for the upcoming year.
It's also valuable to look at additional programs that the health plan might offer to support both expecting and new mothers. Oftentimes, health insurance carriers will offer access to digital tools and apps to support new and expectant mothers. For instance, for some MA plans, Harvard Pilgrim offers a benefits boost that includes more robust maternal support benefits.
2. Planned Surgery and Physical Therapy
While no one can predict spontaneous injuries, some employees may schedule surgeries months in advance for known conditions. Other employees may be in the later stages of recovery from an injury and know they will need to access continued physical therapy services for several weeks or months into a new plan year. These services are often categorized separately in health care plans, with associated co-pays and out-of-pocket expenses.
Employees in this situation should consult someone from their insurance company to understand exactly what each plan option covers. The number of office visits that require co-pays and the projected out-of-pocket costs for medical bills associated with surgery and recovery are important considerations.
Keep a pulse on the health trends that matter today.
3. Management of a Chronic Condition
According to a 2018 study published in the International Journal of Environmental Research and Public Health, 45% of all Americans suffer from a chronic disease. This could mean day-to-day health-related management by the employee living with the condition, in order to maintain quality of life.
Employees managing chronic conditions should review their medical expenses from the previous year, noting what amount they paid out of pocket for various services, including office visits, prescriptions, and medical drugs (such as injections or infusions). In addition, they should consider engaging with their health plan provider's care management programs, which are often designed to help provide additional education, support, and guidance on care.
---
Encourage employees who are the subscribers on a family coverage plan to keep a history of the family's previous years' medical expenses.
---
4. Needs of Family Members and Dependents
Shopping for insurance for a family can have a great deal more complexity than shopping as an individual – as you'll need to try to foresee the health needs of multiple individuals, often at differing ages and life stages. Encourage employees who are the subscribers on a family coverage plan to keep a history of the family's previous years' medical expenses and to assess their tolerance for handling out-of-pocket medical expenses on an ad-hoc basis, or if they're willing to pay a premium for a plan that covers (or offers lower cost sharing on) more services. Also important to consider: the health care providers that the family currently receives care from – whether they are in-network, out-of-network, or with some tiered plans – might have a lower or higher cost share associated with their office visits and services.
5. Prescriptions
The cost of prescriptions can be an important factor to consider as employees select their health plan – particularly because it's very common to have a medical prescription need. According to a recent CDC survey, nearly half (45.8%) of Americans use pharmaceuticals.
Encourage employees who are currently taking prescription medication to take a look at each plan's approved medication list, also known as the drug formulary. Formularies will often have a tiering system that indicates cost share depending on which tier the prescription falls within. Oftentimes, preferred drugs (or the generic version of a drug) are offered in a lower tier, and, therefore, could have a reduced cost share associated with them. The health plan will have a list of its approved drug formularies available for viewing online.

Help Your Employees Make Informed Decisions
Not only are these considerations overwhelming for your employees to keep in mind, but they can also be time consuming for you. They don't have to be, though. In fact, Harvard Pilgrim Health Care has partnered with MyHealthMath* to offer a personalized one-on-one decision support service to employer groups with Harvard Pilgrim coverage.
Designed to help employees make informed decisions regarding their health plans by showing them their optimal plan based on total cost, MyHealthMath will work with your employees to schedule a call with one of their analysts to ultimately learn what each individual's health plan needs are.
After a one-on-one phone call, employees are emailed a report (informed by personal data from their discussion) that shows their available plan options with a price comparison breakdown. And, to help employees assess risk, the report even includes a figure for total costs in a worst-case scenario.
When health enrollment comes around or when you onboard a new employee, urge your employees to reach out for help understanding the total cost of each plan option, factoring in how their personal health care needs may change in the year ahead.
*MyHealthMath is available to employers with at least 100 subscribers offering two or more Harvard Pilgrim plans, including an HSA-eligible plan. It is free to fully insured employer groups, but at a cost for the self-insured. Exclusions apply; please consult your Harvard Pilgrim account executive for more information.