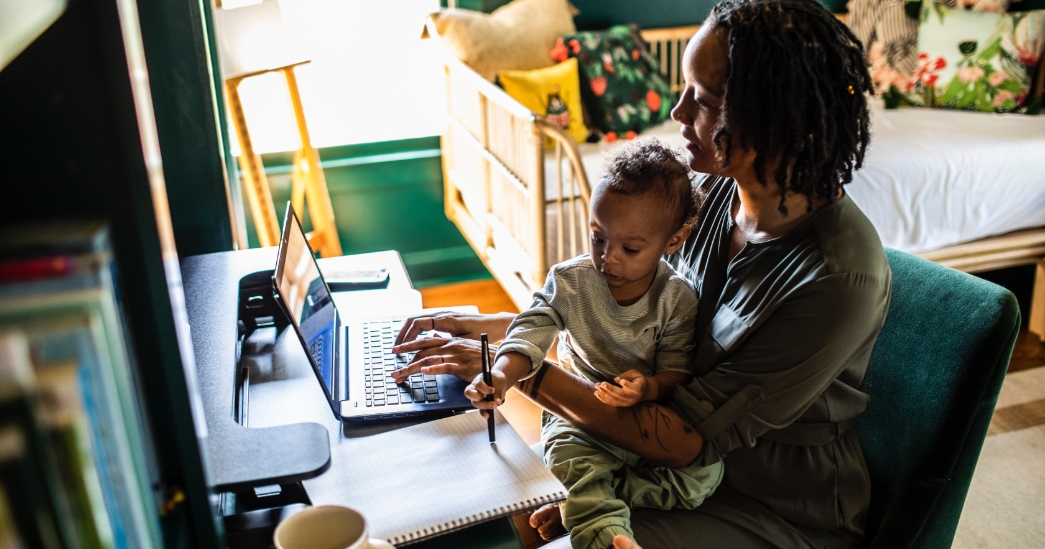 Estimated Read Time: 3:30
Executive Summary:
Discover tips for how employers can better support working moms at every stage of parenthood, including:
Facilitating a flexible and understanding workplace culture.
Communicating available mental health resources and digital tools.
Raising awareness of the benefits moms can lean on for support.
Destigmatizing postpartum disorders.

---
Becoming a parent is one of life's greatest journeys, but it can also be one of the most taxing on physical and mental health, especially for women. Studies show that approximately one in 10 women experience postpartum depression after giving birth, and though many couples aim to split parenting duties evenly, moms can often carry a heavier mental load when it comes to family care and planning.
Here are a few reminders for how your organization can bolster mental health support for working moms every day.
By remaining focused on maternal mental health and offering flexible support, your working moms will be able to maintain a happier, healthier outlook and work-life balance. This is good for business and even better for them.
Keep a pulse on the health trends that matter today.
Stay on top of health topics, technology and policies in today's changing world. Check the monthly newsletters you'd like to receive and start getting health news right in your inbox.