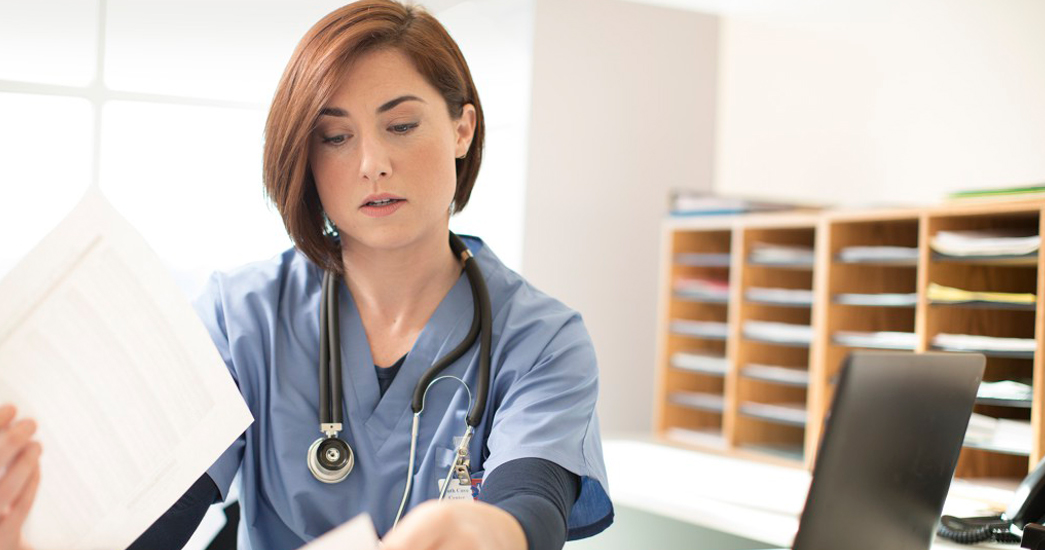 Note: Harvard Pilgrim is monitoring the coronavirus (COVID-19) outbreak and what it means for our members and communities. If you are interested in specific information from Harvard Pilgrim regarding COVID-19, please visit our website.
Having a primary care physician (PCP) has been the way of health care for years. To have a point person managing all of your care, from common ailments to chronic conditions, can be reassuring, but there are also clear health advantages to having a PCP. By knowing their patients' medical histories, values and preferences, PCPs can make personalized decisions for those they treat. Despite these benefits, the U.S. is seeing a sharp decline in primary care visits – a trend that concerns health experts and has only been accelerated by the COVID-19 outbreak.
Here's what's happening right now and how it could have a greater health impact in the future.
Primary care during COVID-19
Amidst the pandemic, primary care offices are being forced to close their doors for good. A mapping tool created by Health Landscape shows the nationwide family practice closures from the end of March to the end of June 2020. The tool shows 58,000+ (about 42%) have closed during this period, due likely to loss of revenue, reduction of staff and working hours, or reassignment of physicians to focus on COVID-related care. And with pay cuts, furloughs and supply shortages, the coronavirus is pushing already-struggling primary offices to the brink.
An increased shortage of primary care doctors
The need for more primary care doctors was a hot topic before the pandemic, particularly in the 80% of rural America that was already medically underserved. Now, primary care practices that were already operating on tight budgets are dealing with sudden and rapid loss of revenue, which could lead to buy-outs, relocations or complete closures.
The impact on population health
The consistent decline in primary care does not bode well for the future of population health in America. Researchers at Harvard Medical School expressed their concern in a December, 2019 study, which found that fewer Americans have declared a primary care physician than ever before. The authors of the study stated that a lack of consistent primary care can have negative effects on both population health and the sustainability of our health care system.
While the coronavirus may have exacerbated the drop in primary care, it has also created a rapid shift toward innovative, patient-centric solutions. Telemedicine previously faced many barriers, but with a rapid rise in demand during quarantine, health systems and insurers took fast action. This shift may also result in a more patient-centric system, which no longer requires face-to-face visits for doctors to get paid. Look into if and how your health plan covers telemedicine. There are many ways to use it, and the service could help to ensure your employees are able to see their PCP during this time and moving forward.
This article first appeared as featured content in Harvard Pilgrim's HaPi Guide newsletter on July 31, 2020. To stay up-to-date on the latest healthcare topics such as the future of health care, new ways to be healthy or the business of insurance, sign up to receive our monthly communication: