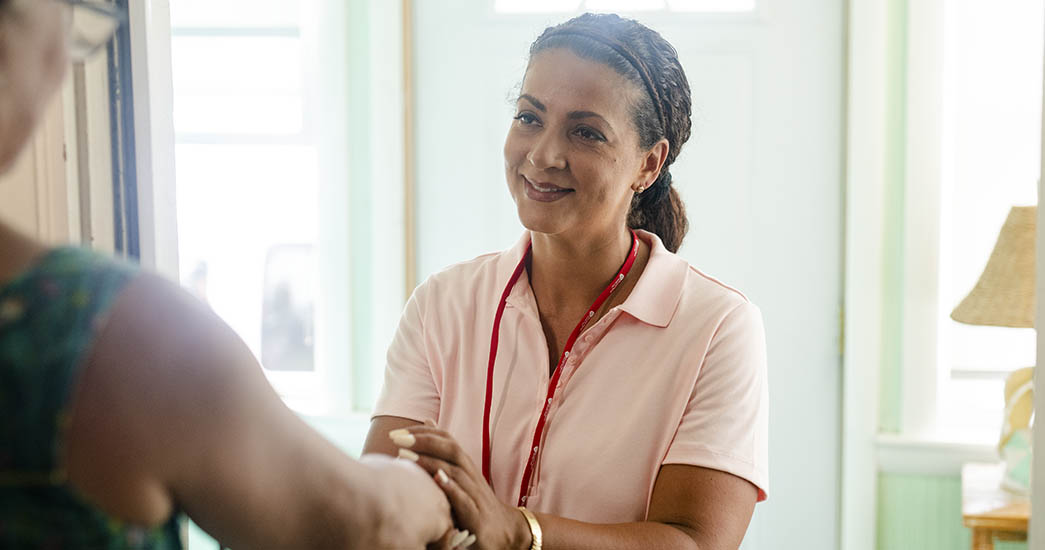 Your employees have choices when it comes to their healthcare, but sometimes choosing where to go for care can be overwhelming. Emergency rooms might seem like a good option with 24-hour availability, but a visit to the ER can have high out-of-pocket costs and long wait times. Helping your employees understand where to go for the best care at the lowest cost can help them make the right decisions when health needs arise.
So when your employee needs to see one, what's the best course of action?
Are you or a loved one experiencing a life threatening event?
Choking
Severe pain, trauma or blood loss
Heart attack or stroke
Loss of consciousness
Shock
Yes
Go to your closest Emergency Room
Is your PCP available for a phone call or appointment, including after-hours support?
No, I don't have a PCP or they're unavailable
Yes, they're available
Make an appointment with your Primary Care Physician
Your doctor knows you best and may be able to direct you to the best care.
Does your PCP or health insurance provider offer a virtual doctor visit service, like Doctor On Demand?
Yes, they're available
Try telemedicine, like Doctor On Demand
No, I don't have access
Visit a Convenience Care clinic
Go to your local Urgent Care center
Consider urgent care
No access to a PCP
Sprains and strains
Infections
Minor injuries
Minor burns
Rashes
Bites
Cuts
Bruises
Eye and ear infections
Strep throat
Skin conditions like poison ivy or ringworm
Go to the emergency room
Cold or flu-like symptoms
Eye and ear issues
Asthma and allergies
Rashes, hives, sunburn, and other skin issues
Urinary tract infections
Sinus or congestion issues
Headaches or migraines
Stress and anxiety
Upset stomach
Immediate advice for minor ailments or conditions
Prescription refills
•  Review multiple medications  
Consider telemedicine
 Potentially life-threatening events
Choking
Convulsions
Severe abdominal pain
Seizures
Stroke
Shock
Heart attack
Major blood loss
Head injury or trauma
Loss of consciousness
Overdose
Car accidents
Dizziness or faintness (when paired with high blood pressure, cholesterol, or
other risks of heart attack and stroke)
Why Your Employees Should Have a Relationship With Their PCP
Dr. Patricia L. Toro, Associate Medical Director at Harvard Pilgrim Health Care, has this advice for patients: "Obviously the better relationship you have with your primary care physician, the better they can serve you when you need something. The best first step is to make sure you have that relationship with your PCP, so they can advise you quickly and be proactive about follow-up care."
Encouraging your employees to get an annual check-up and stay current with tests and screenings are ways to ensure they are building relationships with their doctor. That way, when an injury or sudden onset of symptoms occurs, the PCP is in the best position to guide them.
Flustered parents who receive a sudden call from the school nurse might think an ER visit is required, but a quick call to their PCP could save them the expense and hassle of an emergency room visit, with the added benefit of a doctor who knows them.
What About Telemedicine?
Some urgent issues may be addressed without a visit to a facility. PCP practices often offer telemedicine as part of their services. Your employees can also use apps like Doctor on Demand, a Harvard Pilgrim partner, to efficiently connect them with board-certified doctors who can address some medical issues through a virtual visit. If your employees are using the app because their PCP isn't available, the virtual doctor can also send notes directly to a PCP's office if they would like the information to be shared.
---
Urgent care centers are effective for handling those cases when it's not a life-threatening situation, but you feel like you or your loved one needs to be seen by a medical professional.
---
What Are Your Other Options?
For employees who don't want to use telemedicine tools, or don't have easy access to their doctor's office, urgent care centers are a convenient option that also offer after-hours care. These centers are effective for handling cases when it's not a life-threatening situation, but the employee feels like they, or their loved one, needs to be seen in-person. Ear infections occurring over the weekend, sports injuries, and other time-sensitive symptoms can be treated at an urgent care center and followed-up by a PCP.
Of course, emergencies should always head to the emergency room.
No type of acute pain should be delayed in treatment. Chest and abdominal pain, difficulty breathing, or severe bleeding are all reasons to go to an emergency room immediately. Head injuries, even if they appear innocuous, should also be immediately checked at an ER.
Generally, the best place for employees to receive care is with their primary care doctor who knows them best, but the good news is that when a sudden medical issue arises, there are cost-efficient, high-quality options for care besides the emergency room.