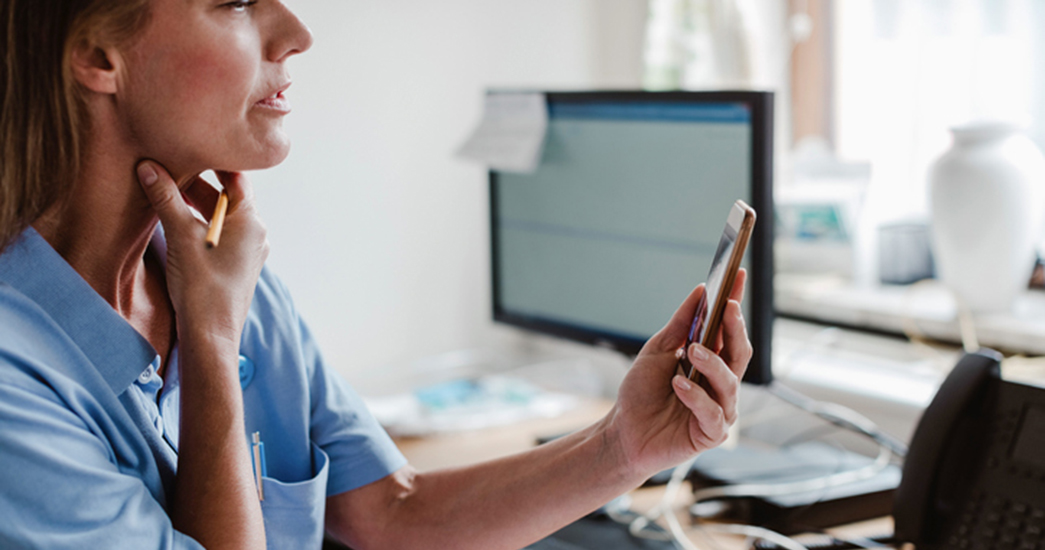 Note: Harvard Pilgrim is monitoring the coronavirus (COVID-19) outbreak and what it means for our members and communities. If you are interested in specific information from Harvard Pilgrim regarding COVID-19, please visit our website.
It's no surprise that since the pandemic began, telemedicine has increased in popularity and become a new staple for our health care system. With many Americans trying to limit time outside of their homes over the past several months, communicating with doctors virtually for appointments or consultations has become commonplace.
However, telemedicine isn't the only technology finding its time in the limelight. Here are a few other ways that health care is evolving to fit the latest demands, highlighting a digital trend that will likely continue in a post-pandemic world.
At-home testing technologies
Companies like 23andMe and EverlyWell offer at-home testing kits for health issues such as allergies, food sensitivities, genetic predispositions to illness and, soon, even COVID-19 testing. While some health professionals expressed skepticism in the accuracy of these tests, FDA approval and further funding has allowed these tests to move forward.
Digital health management devices
The future of health monitoring is wearable. On-body devices such as fitness trackers and heart monitors are becoming more integrated with medical platforms, allowing for seamless, real-time data communication between patients and providers. Tools like these can help patients in recovery and those with chronic health issues, aiming to drive down costs while improving the quality of remote care.
Virtual pharmacies
Digital pharmacy start-ups are gaining more investors as demand grows, particularly with added features such as telemedicine support and mobile app integration. For those at a higher risk for COVID-19, such as older Americans, prescription delivery allows for contactless, streamlined refills without ever leaving home.
While hospitals and clinics will always be essential, the convenience and personalization of the digital health care experience will likely keep consumers interested in a more digital approach to care.
This article first appeared as featured content in Harvard Pilgrim's HaPi Guide newsletter on September 30, 2020. To stay up-to-date on the latest healthcare topics such as the future of health care, new ways to be healthy or the business of insurance, sign up to receive our monthly communication: