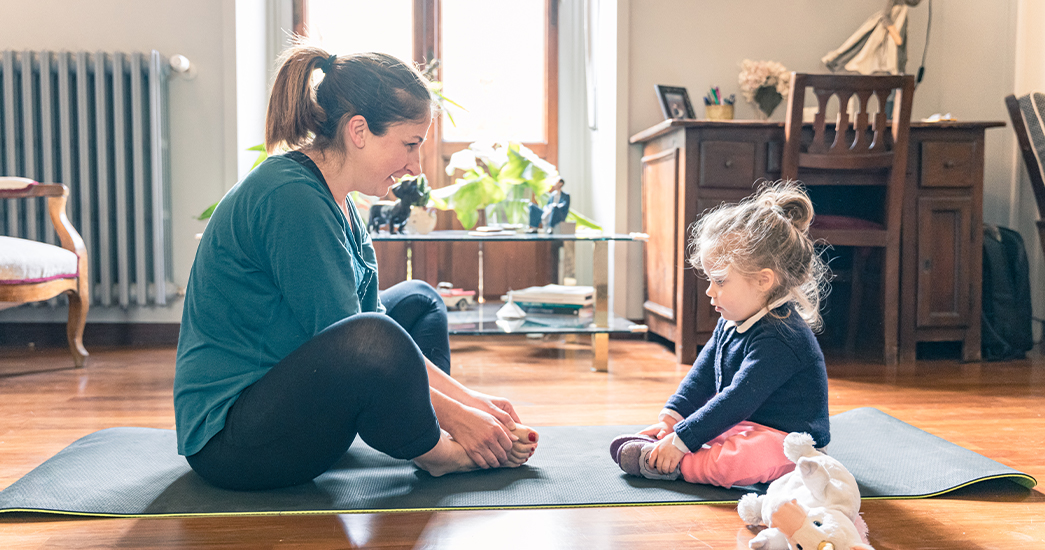 This content was first shared internally during March 2020 by Cynthia Ring, chief people officer at Harvard Pilgrim, to address her newly remote colleagues. Most Harvard Pilgrim employees are currently continuing business operations remotely due to the COVID-19 outbreak. If you are interested in specific information from Harvard Pilgrim regarding COVID-19, please visit our website.
I must confess, working remotely had knocked me off my game. I was really struggling to find my way back to my HaPi path. So, I gathered my family and asked them for help. My husband, Dave, and my two kids, Shannon and Ben, made me realize a few things: 1. I'm going to bed way too late, which is why I don't have my morning mojo and exercise routine, 2. I'm not eating the way I was when I was working, and 3. I don't go outside enough.
We took out the biggest piece of paper we had in our house and they helped me make three commitments:

1. Pack my food for the day as if I was going to work
2. Schedule a consistent time each day to exercise – my gym
is closed so spin classes with my tribe ended on Sunday
3. Schedule time to take a break as a family and get outside
to play some hoops or walk Cooper, our dog
I am taking back what I can control in my day!
I know my reality is not your reality. Whatever your reality may be, take the time to pause and discover a new way forward given your circumstances. Don't sacrifice your personal equilibrium; I had let mine go for the last three days.
There are more conversations to be had on this topic. I believe we can be an inspiration to one another. And as a way to stay healthy and mindful at home, we've got you covered with our complimentary Living Well at Home programs including Zumba®, Yoga, Guided Mindfulness and Wellness sessions.
In the meantime, wash your hands and be well.
Available to Harvard Pilgrim members, family, friends and our broader community, more information and a schedule of all our Living Well at Home programs can be found on our website.