Our Healthy Food Fund
Everyone knows that healthy food is fundamental to good health. New England's local produce is delicious and abundant, but too many families still can't afford it. The national policies needed to make good food cheaper are not coming anytime soon.
In the meantime, it's up to us to act in our own communities so that all families can eat better: volunteer to grow, harvest or deliver produce to food banks or pantries, purchase from local farmers for our own families, join a local commission on land use, and give money to grassroots groups that grow and distribute fresh food for our neighbors. Here's a source for great ideas to get started.
Here's what the Foundation is doing with Our Mobile Farmers' Markets and Our Growers, Gleaners & Distributors. Join us to share the health.
Our results to date: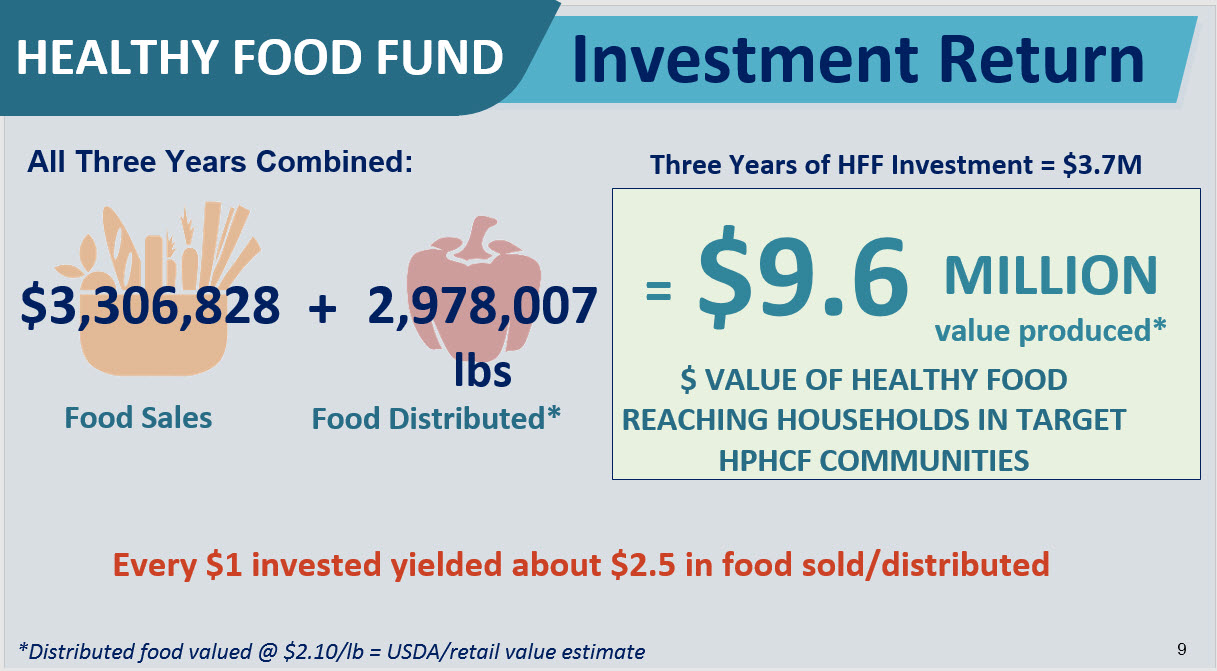 Since 2016, as a result of the Foundation's Healthy Food Fund contributions totaling $3.7 million to nonprofit organizations across New England, the amount of healthy, local produce distributed free to low-income families across the region increased 169 percent to nearly 1.2 million pounds of fresh produce; and the amount of produce sold increased 686 percent in the same time period. The total dollar value of healthy food reaching households in communities across the region since 2016 is $9.6 million.
Healthy Food Fund Summary (pdf)
Read the Lessons Learned report from the first three years (2016 – 2018) of the Healthy Food Fund's work
2019 Impact Reports

2019 Connecticut Impact Report

2019 Massachusetts Impact Report

2019 New Hampshire Impact Report

2019 Maine Impact Report