Clicking the following buttons will navigate you to the location in the page timeline based on what you select. This may bring you up or down the timeline.
Community
At Harvard Pilgrim, our communities are our commitment. Over the past 50 years, we've become experts at listening to the people of New England, learning from them, and finding meaningful ways to support them.
Growth
Over the past 50 years, we've evolved from a local HMO plan to covering more than 1 million members nationwide for the highest quality care. Today, we're a leader in federal contracting, national and international networking, and population health initiatives across New England. See the milestones we've reached along the way.
Innovation
At Harvard Pilgrim, we're constantly innovating to meet the needs of today's members and stay ahead of tomorrow's health care challenges. See how we've led the way in improving patient experience through research and quality assurance, and how our Foundation has helped to build a healthier future for the communities we serve.
Recognition
For 50 years, it's been our mission to create a better health care experience for all. See the certifications and awards that recognize the difference our hard work has made by improving the quality of care, managing costs for both consumers and businesses, and maintaining a healthy, happy environment within our own workplace.
Harvard Community Health Plan (HCHP) was founded
Harvard Community Health Plan was founded by Dr. Robert H. Ebert--Dean of Harvard Medical School-- and his colleagues as New England's first not-for- profit pre-paid health plan.
State & municipal workers joined the plan
Governor Sargent signed a bill allowing state and municipal employees to join HCHP. To this day, they remain our largest member set.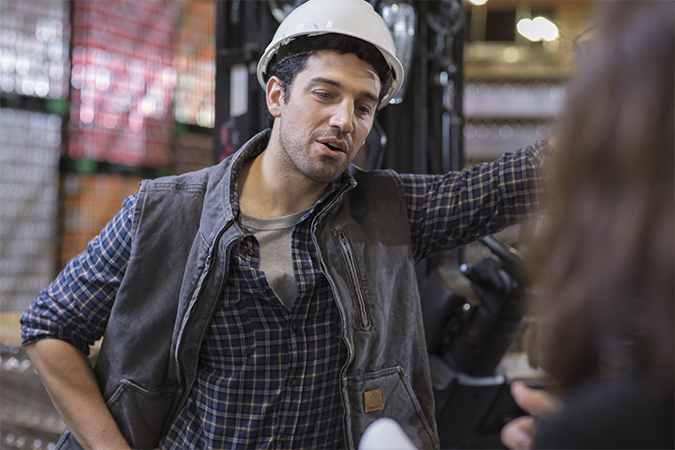 First HCHP pharmacy opened
After two years' effort, HCHP received a pharmacy license and opened their Kenmore location in June.
America's most complete health database
Through an automated medical records system, HCHP created a database that was more comprehensive than that of any other health care delivery program in the country.
Pioneering the role of nurse practitioners
Nurse practitioners became key members of cooperative health care teams, anticipating the timeless need for competent providers who could help patients manage chronic and complex illnesses.
Senior members raised the bar
Membership is made available to senior citizens and other Medicare enrollees through Plan 65. Enrollment hits 50,000.
Certified as a federally qualified HMO
HCHP is certified as a federally qualified HMO and licensed by the Commonwealth of Massachusetts.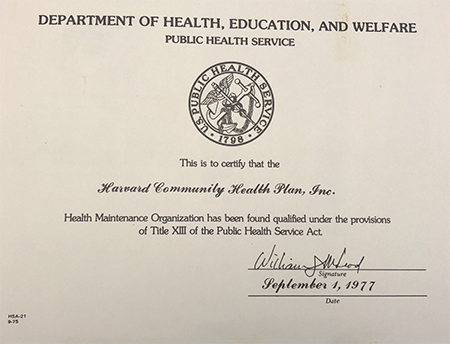 Membership reached 100K
Enrollment surpassed the 100,000 member mark.
Formalizing our Foundation
The HCHP Foundation was formed as part of our lasting commitment to teaching, research and community service.

No member left behind
With the loss of federal funding, all services for Mission Hill members were transfered to the Kenmore Center. HCHP ran its own shuttle buses and increased Spanish translation services at the center.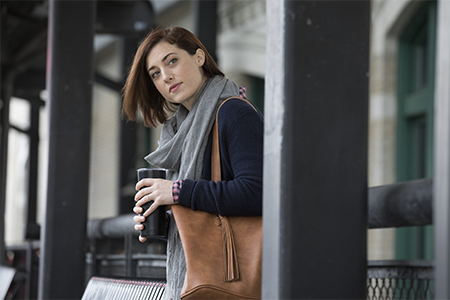 Founding of Pilgrim Health Care
Pilgrim Health Care and the Pilgrim Foundation were founded in Middleboro, MA, by Dr. Samuel Stewart and 220 physicians as an Independent Practice Association.
Early focus on cost and quality
The Institute for Health Research was co-sponsored by HCHP and Harvard University to develop techniques to evaluate the quality and cost-effectiveness of health care.

Taking our coverage to heart
HCHP was the first to cover heart transplants when a 47-year-old member received a new heart at Brigham & Women's Hospital.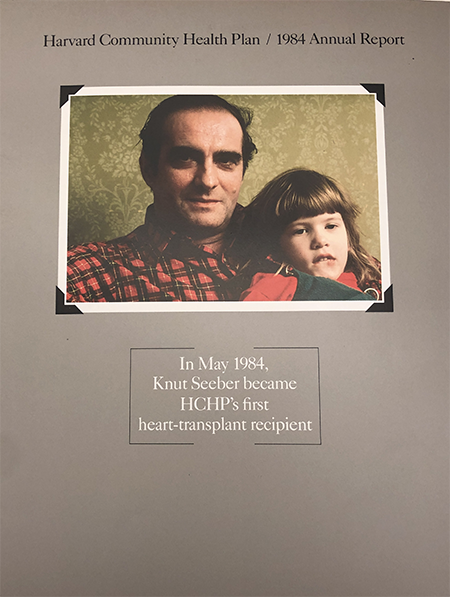 Setting clinical quality standards
The Quality of Care Measurement department developed medical practice standards and clinical guidelines. HCHP soon became a recognized leader in clinical quality improvement.
Living our fundamental purpose
Independently, HCHP staff created the Alliance for the Homeless to provide free health care at Boston area shelters.
Pairing coverage with research and teaching
The Department of Ambulatory Care and Prevention was formed as a teaching and research program and the first medical school department in the U.S. to be jointly sponsored by and housed within a health plan.
Recognized for driving better care
HCHP became one of the first health plans in the country to be fully accredited by the National Committee for Quality Assurance (NCQA).
Leading the way in the fight against AIDS
The HCHP Foundation awarded grants to affiliated clinicians for 25 projects, including a major grant from NIH for AIDS research.
Merging of HCHP and Pilgrim Health Care
HCHP and Pilgrim Health Care, the two largest not-for-profit HMO competitors in the region, merged to form Harvard Pilgrim Health Care (Harvard Pilgrim), with 986,000 members.
More than 1M members
Membership exceeded 1 million.
Harvard Vanguard became independent
Harvard Pilgrim's principal delivery system became an independent entity named Harvard Vanguard Medical Associates, which now cares for members from many health plans.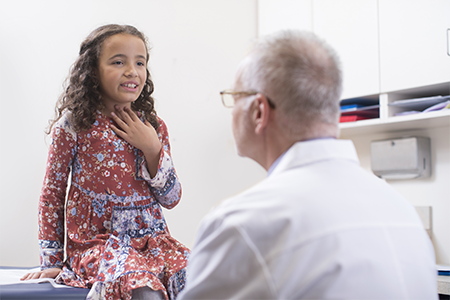 Personalizing online support
Launched a member portal on HarvardPilgrim.org, which continues to offer personalized health care support.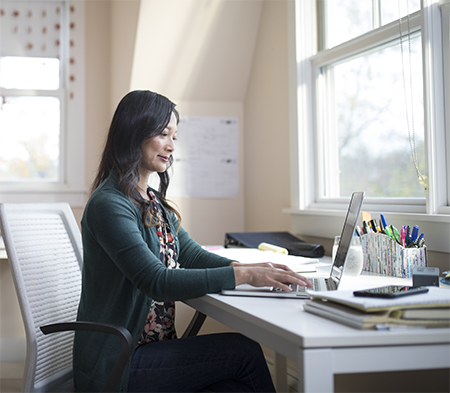 Temporary Receivership
The Commonwealth of Massachusetts orders Temporary Receivership for Harvard Pilgrim due to financial losses of $227 million in 1999.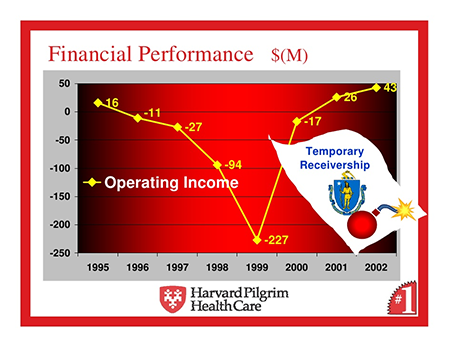 BBJ Best Places to Work Award
Recognized as one of the Best Places to Work in Massachusetts by the Boston Business Journal.

Recognizing excellence in care
Introduced the annual Physician Group Honor Roll, recognizing providers who achieve outstanding results in disease prevention and the treatment of acute and chronic illness.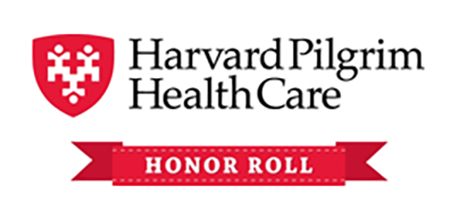 First integrated HRA in MA
Introduced the first integrated HRA in Massachusetts.
First integrated FSA + debit card in MA
Introduced the first integrated Health FSA with a debit card in Massachusetts.
First to offer online renewals
First to market with an online renewal tool that simplifies insurance brokers' renewal process.
Acquired Health Plans, Inc.
Acquired Health Plans, Inc., a regional third-party administrator based in Westborough, Massachusetts.

Health care leaders take to the Web
LetsTalkHealthCare.org launched as an interactive site, a blog, and a resource center with educational information on industry news and controlling health care costs.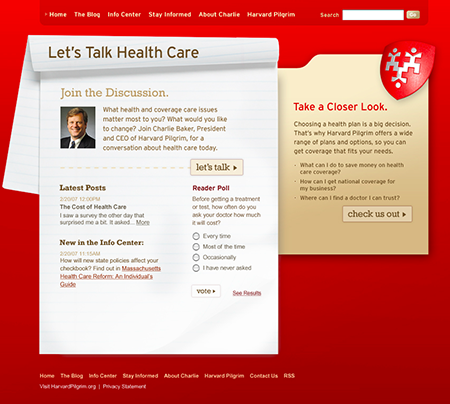 Recognized for care management outcomes
First health plan in the nation certified in Critical Outcomes Report Analysis for disease management and wellness.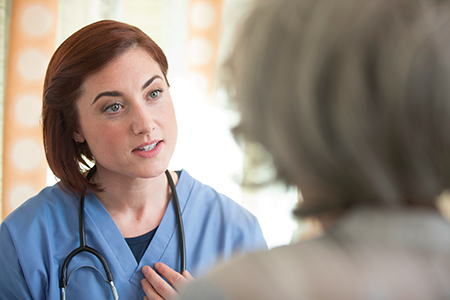 Acknowledged for cost management
One of eight plans in the country recognized with special certification for validity in savings measurement by the Disease Management Purchasing Consortium International, Inc.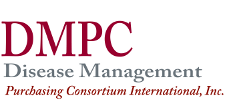 Bringing insurance to all of Maine
Official carrier for Maine's Dirigo program, providing individual and small group coverage on a semi-subsidized basis.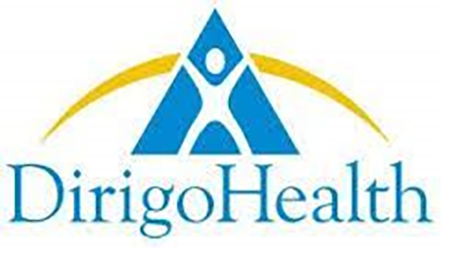 Top-ranked in New England
J.D. Power and Associates recognized Harvard Pilgrim as the top-ranked health plan in New England for customer satisfaction.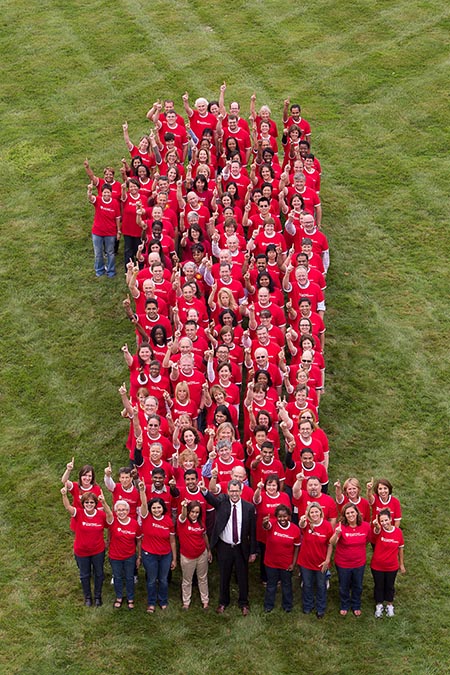 Quality Grants Program turns 10
The tenth year of the Quality Grants Program, with more than $12 million distributed to fund more than 155 projects since its inception.
Boston Globe Top 10 Places to Work
Recognized as one of the Top Ten Places to Work in Massachusetts by the Boston Globe.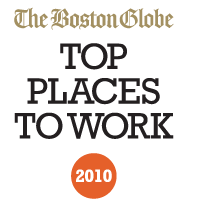 First in NH to offer smart choice rewards
One of the first insurers in New Hampshire to offer the SaveOn program, which rewards members for choosing lower-cost providers for outpatient medical procedures and diagnostic tests.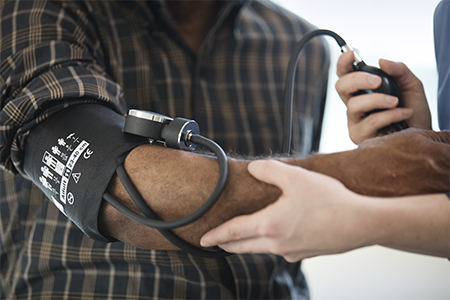 First consumer-driven plan in ME
First insurer in Maine to market higher deductible HMO plans.
10 years as the #1 private plan
First to see a tenth consecutive year as the #1 private health plan in America, according to an annual ranking of the nation's best health plans by NCQA.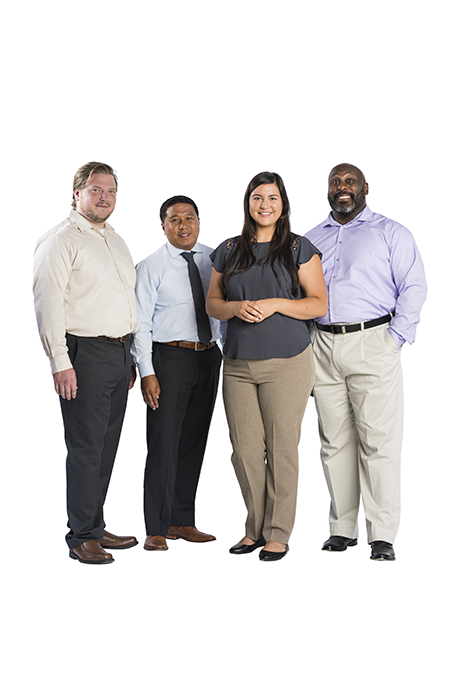 Launched StrideSM, a Medicare Advantage Plan
Launched StrideSM (HMO) Medicare Advantage Plan in Massachusetts, New Hampshire and Maine.
Offering a national solution
Partnered with UnitedHealth Group to offer Access AmericaSM, a multi-site, multi-state coverage solution featuring a consistent, seamless member experience.

Innovative health system partnership
ElevateHealth launched in New Hampshire as a high-performance network offering created through a risk-sharing partnership with Harvard Pilgrim, Dartmouth-Hitchcock and Elliot Health System.
Acquired MedWatch
Acquired MedWatch, which offers care management services to third-party administrators and self-insured employers nationwide.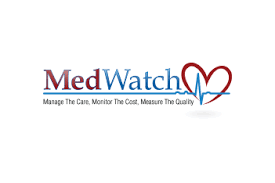 Putting down roots in CT
Began offering coverage in the Connecticut market and opened an office in downtown Hartford.
A leader in preventing opioid overdoses
Became an industry leader in eliminating copays for life-saving drug Naloxone for opioid overdose.
Learn More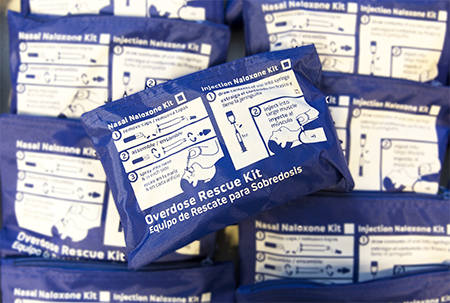 Tackling specialty drug costs
First regional health plan in New England to negotiate a value-based contract with the maker of the Hepatitus C treatment, Harvoni.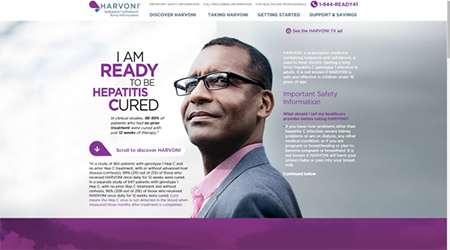 An innovative model of care for NH
Partnered with Dartmouth-Hitchcock, Elliot Health System and Frisbie Memorial Hospital, to form Benevera Health, a population health company focused on improving care coordination and patient outcomes, and reducing health care costs.
Making fresh food available to all
The Harvard Pilgrim Health Care Foundation launched the Healthy Food Fund, a multi-year initiative supporting programs that help get fresh, healthy food to low- and moderate-income families.
Supporting all paths to better well-being
Added acupuncture benefits in most fully insured plans.
Creating a world of health
Partnered with International Medical Group to provide temporary medical coverage to international travelers visiting friends and family in the U.S.

Added telemedicine to our plans
Introduced telemedicine to help improve member experience through a convenient method of care delivery outside of more costly locations such as the ER.
Continuously improving care for our members
Created the Center for Innovation, which focuses on identifying, evaluating and implementing new and emerging solutions that improve the quality of health care.
3rd year as Best Health Insurance Provider
Recognized for the 3rd consecutive year as New Hampshire's "Best Health Insurance Provider" by the New Hampshire Business Review (NHBR).
Learn More

Offering more than medical insurance
Launched partnership with Guardian Life Insurance to offer ancillary lines of insurance.

First to contract with new gene therapy
Harvard Pilgrim Health Care is the first health plan in the nation to directly negotiate an outcomes-based contract with Spark Therapeutics for its new gene therapy that can treat an inherited form of blindness.
Learn More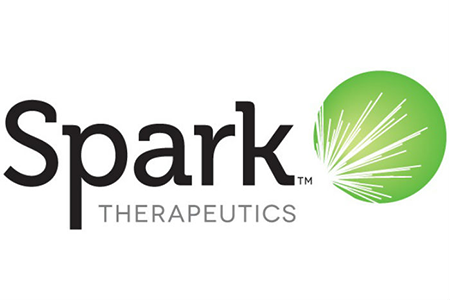 Best Medicare Advantage plan in NH
2018 Medicare Advantage plans were named the best in New Hampshire by U.S. News and World Report using plan-ratings data from the Centers for Medicare & Medicaid Services (CMS).
Learn More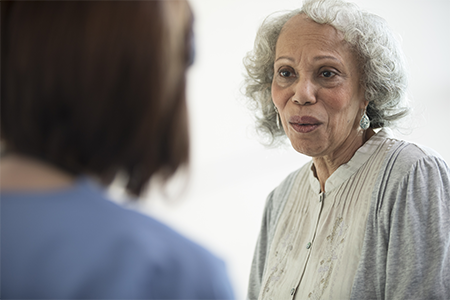 Recognized for equality in the workplace
Named a Best Place to Work by the Human Rights Campaign, receiving a 100% rating on the HRC's 2017 Corporate Equality Index for the 7th year in a row.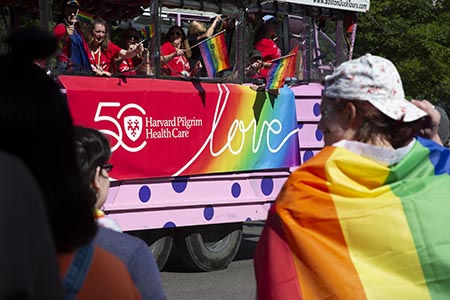 17th year in BBJ's Best Places to Work
17th consecutive year of being recognized as one of the Best Places to Work in Massachusetts by the Boston Business Journal.
Learn More