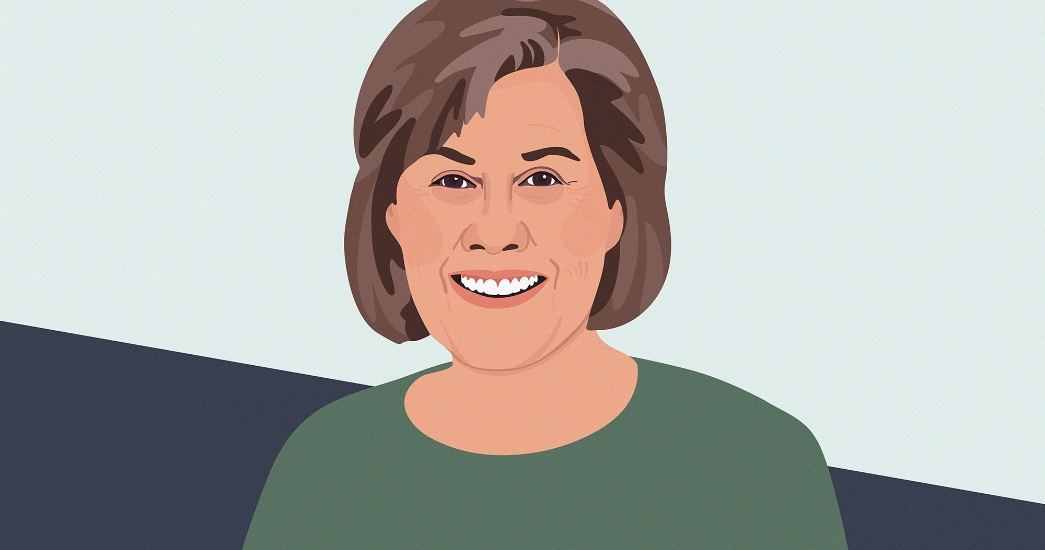 "What we [health coaches] do is very individualized based on each person's areas of focus. No two people have the same circumstances and ways of working on their goals––everyone's situation is different."
– Amy Prouty
Ever set a health goal, but wish you had someone to help you achieve it? Someone who could provide guidance and hold you accountable? For Harvard Pilgrim members, that support is possible through a relationship with a health coach.
Lifestyle management, or health coaching, is a personalized, one-on-one service provided at no additional cost to members to help them work towards a wide range of health goals. To explore how health coaches work with and support our members, we sat down with Amy Prouty, a 10-year health coach veteran.
Understanding the Role of a Health Coach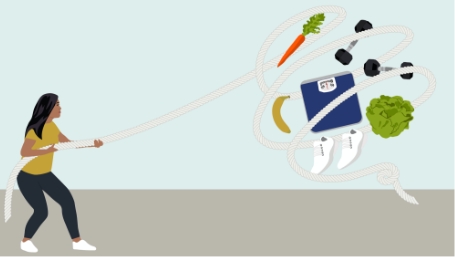 When members work with health coaches like Amy, they're typically looking to gain control of their health and improve their overall well-being in some way. From managing weight and increasing physical activity to lowering cholesterol and reducing stress, Amy has aided a multitude of members on their diverse health journeys by providing support, education and motivation.
"Doctors will tell patients, you need to get your weight, cholesterol, etc. under control, but don't have the time to sit with that patient and create a plan for doing so. That's where the health coach comes in."
Helping Members Reach Their Health Goals: The Process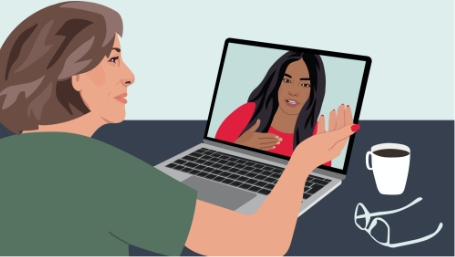 In order to provide individualized support, Amy's first steps are getting to know her members and their goals. This initial onboarding takes about an hour and includes a lifestyle assessment to get an idea of what that member wants to focus on, learn about their health history and unique circumstances, as well as understand any previous steps they've taken to reach their health goals. Using this information, Amy will work with members and get their input to create a wellness vision. A wellness vision is inclusive of a member's end goal––what they envision to be their ideal health outcome––as well as actionable steps for how to get there.
"We'll look at a person's strengths and incorporate them into their wellness vision. For example, someone who is organized might block time in their work schedule or calendar to keep them on track for going for a walk or working out."
After the initial onboarding, Amy will schedule follow-ups with members in the form of 20- to 30-minute calls. During these follow-ups, Amy will touch base with members to provide guidance and motivation to help hold members accountable for their wellness vision. This can include brainstorming new solutions based on a person's changing circumstances and challenges, sharing valuable articles and resources, reminding them to check in with doctors and, if needed, referring them to specialists such as nutritionists or mental health professionals. Additionally, members are able to reach her via email and messaging through MyConnect in between follow-ups.
Finding Success: A Collaborative Effort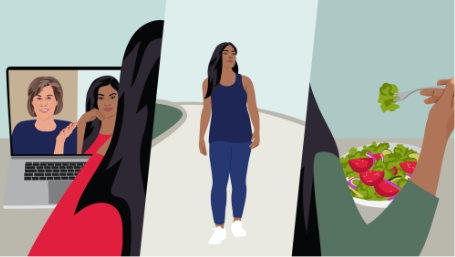 As Amy explains, when it comes to achieving your health goals, no one can do it for you. A health coach can provide education, guidance and support; however, to be successful, members need to put in the work. One of the largest barriers she sees blocking members from being able to do this is time. From busy family schedules to increasing work responsibilities, time constraints can be a challenge holding members back. While she's able to help some members navigate through obstacles like these, for others it's simply not the right time to be working with a health coach, and that's OK too.
"Some people have a lot of goals and will feel bad that they can't work on all of them. We help them zero in on what they can realistically take on and achieve and nurture that plan. Sometimes achieving your health goals is about taking small, little steps."
When members are able to make time and commit to their wellness vision, they can have great success. In particular, one of Amy's members had a goal of losing weight for health reasons. By continuously evolving her exercise routine and implementing healthier eating and lifestyle changes, that member was able to lose 18 pounds in three months. "It's just really nice to be a part of helping members figure out what they want to work towards and ultimately see them succeed," Amy noted.
How to Get Started with a Health Coach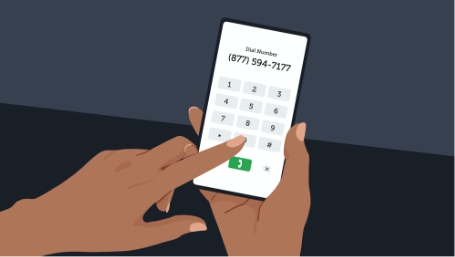 If you're a Harvard Pilgrim member interested in a personalized support system, there are a few different ways you can get connected with a health coach:
Call the health coach line at (877) 594-7177.
Request a coach through your Limeade account.
Use Harvard Pilgrim's MyConnect app to request a health coach.
Amid life's many complications and obstacles, changing your lifestyle and bettering your health isn't always easy. But you don't have to take the journey alone. Having a health coach like Amy can help give you the roadmap and tools for success so you can meet your milestones and make your way to a healthier, happier you.
Keep a pulse on the health trends that matter today.