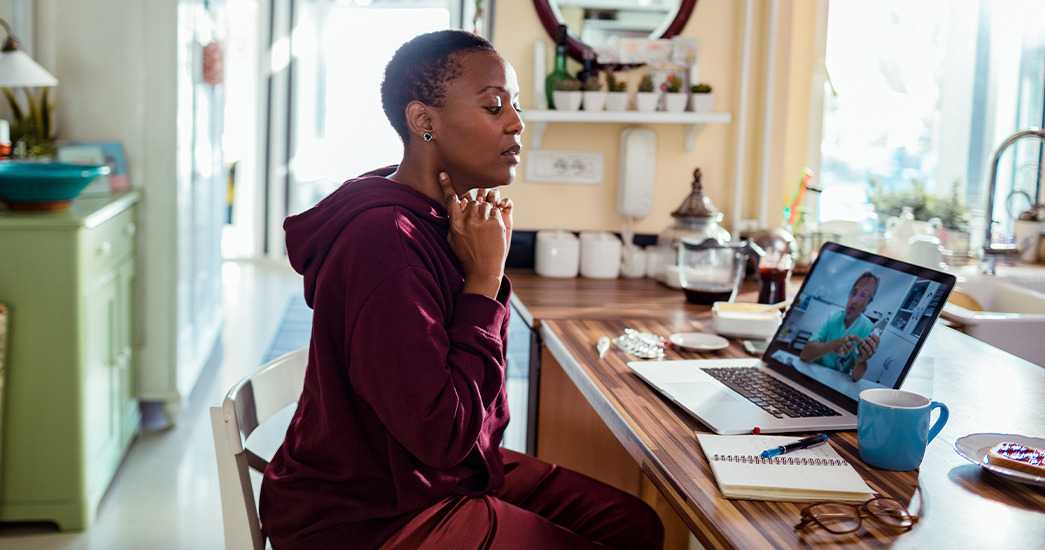 Telehealth used to be the exception. As recently as two years ago, less than one in five people used telehealth for their healthcare needs. Since the pandemic, the rate has jumped 38 times. Now nearly half of Americans use telehealth as part of their healthcare. Experts agree telehealth isn't going anywhere. Nor should it. Increasing access to physical and mental health services is a win-win for patients and providers.
As healthcare trends continue in this direction, we'll see more and more innovations in telehealth. A recent innovation includes the introduction of virtual care-focused health plans. But what exactly is a virtual health plan and how do you know if it's right for you? Offering a variety of plans, ranging from traditional health plans to a blend of traditional and virtual components to completely virtual, we can help you decide which plans are right for you and your employees. Share the questions below with your employees to get started:
Access to quality care—when and where you need it.
As a local partner with the strength of a national network, our seamless, New England HMO network has outstanding providers that members know and trust, while our relationship with United Healthcare offers a national reach. And, of course, all of our health insurance plans offer access to care through digital and telehealth options. We even have virtually-based health plans — SimplyVirtual HMO and Virtual Choice HMO — with innovative, 24/7 access to a primary care provider. With SimplyVirtual HMO plans, members have the freedom to receive virtual visits from anywhere – at home, in the workplace or while traveling on vacation. Virtual Choice HMO plans are flexible and family-friendly giving members a choice of virtual or office-based primary care.
Learn more on if your company is eligible for either SimplyVirtual HMO or Virtual Choice HMO: