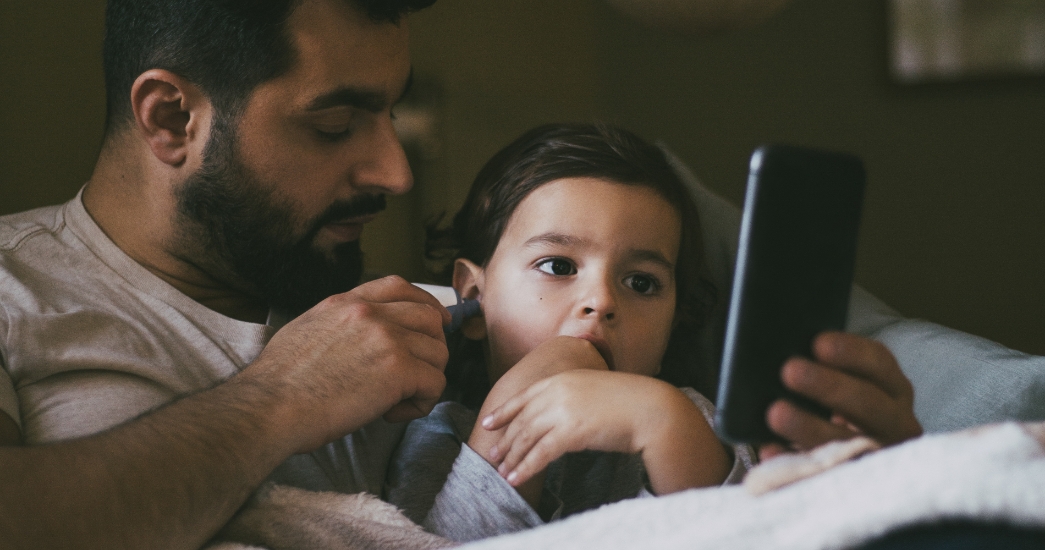 While there are many ways to access care, the emergency room is often where people choose to go for both major and minor medical issues. However, a trip to the emergency room for non-life-threatening emergencies can come with a big price tag. On average, these visits can result in costs over $2000, which is 12 times higher than a visit with a primary care physician (PCP) and 10 times higher than an urgent care visit. Even for those with great coverage, visiting the emergency room is not only time-consuming and costly, it can be avoided about 56% of the time.
While it's sometimes necessary to visit the ER, in many cases there are alternative solutions that may save you time and money. Here's how to know what type of medical concern requires an ER visit and other ways like urgent care or telehealth that you can find fast and efficient care for yourself or your loved ones:
When should you visit the emergency room?
You should always seek emergency care in the event of life-threatening emergencies. If you or someone you know show any of the following signs or symptoms, call 911 immediately or go directly to your local emergency room to seek medical attention.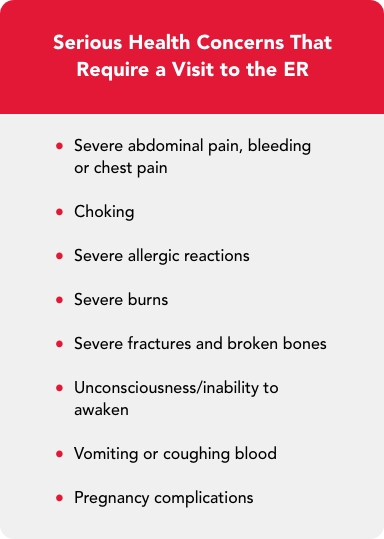 When is urgent care an appropriate option?
If you need attention for a non-life-threatening medical issue, especially on a night or weekend, urgent care is a great option that doesn't require an appointment. Urgent care centers can offer personalized care, similar to a PCP, and even provide services you'd find in the emergency room, like x-rays or labs in the event of fractures or sprains. Harvard Pilgrim Health Care's Find a Provider tool can help members locate an urgent care center near them.
In addition to urgent care centers, some local retail centers can also provide walk-in care for less serious symptoms and minor health issues.
When should you use virtual care?
If you or a loved one are experiencing a mild health concern, and your PCP isn't available for an appointment, telemedicine is another alternative. Some insurance providers have partnerships with telehealth services that grant access to a network of various health care professionals. Telehealth also makes it very easy to receive medical attention – all you need is internet access and either a cell phone, computer or tablet with video capabilities. Eligible Harvard Pilgrim members have 24/7 access to doctors, therapists and other medical experts through Doctor On Demand.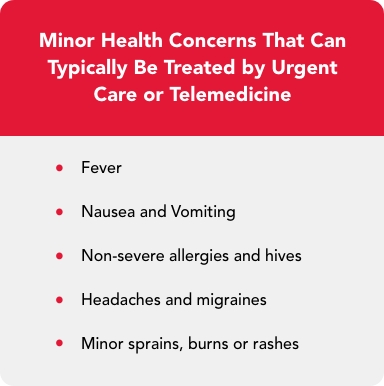 *Telemedicine or consulting with your own doctor can be a good place to start if you're unsure whether a health concern might require in-person care.
When it comes to seeking medical attention, knowing your options in advance can help you make the best decision in the event that immediate care is needed.
Keep a pulse on the health trends that matter today.
Stay on top of health topics, technology and policies in today's changing world. Check the monthly newsletters you'd like to receive and start getting health news right in your inbox.