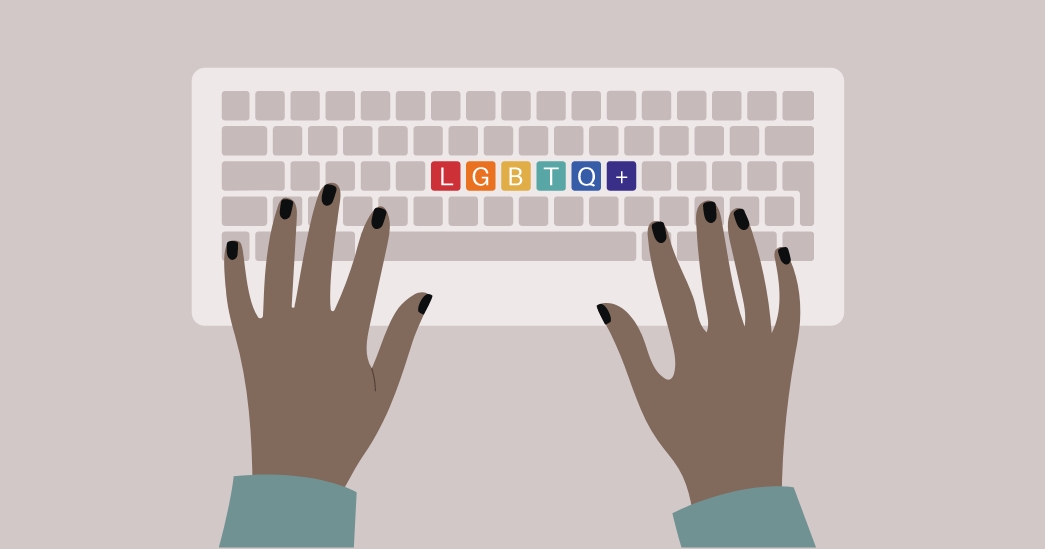 Estimated Read Time: 2:30
Executive Summary:
Find out how organizations are evolving their benefits and company cultures today to better support LGBTQ+ employees, including:
Offering more robust family-focused support.
Creating more flexible ways to access mental health support.
Stepping in to support long-term financial planning.
---
Each year, we recognize June as Pride Month—a time to celebrate the LGBTQ+ community, as well as their rights and equality. In recent years, many strides have been made toward making access to care and health benefits equitable and toward creating more inclusive company cultures for a diverse workforce that includes LGBTQ+ individuals.
Here, we'll explore how benefits for LGBTQ+ individuals are evolving and how organizations can keep up.

Family-focused support
From growing a family to caring for aging family members, organizations that offer strong family benefits are sending a cultural message that reinforces their support for LGBTQ+ employees and non-traditional families through all stages of life. Recently, the Human Rights Campaign Foundation released their Corporate Equality Index 2022, a national benchmarking tool on corporate policies, practices and benefits for LGBTQ+ employees. Some positive findings included 25 more Fortune 500 companies receiving a rating of 100% compared to last year, with 91% offering at least one transgender-inclusive plan option. Also announced was updated criteria and a new category that will go into effect for the 2023 report. This new category for family formation benefits aims to ensure equitable access to family benefits for same- and different-sex legal spouses and domestic partners. The evolution of this report shows how benefits for LGBTQ+ are continuing to evolve and how employers are expected to meet elevated standards in the coming year.

Mental health support
When it comes to mental health, LGBTQ+ individuals are 2.5 times more likely to experience depression, anxiety and substance misuse compared to heterosexual individuals, making it is even more vital to ensure organizations offer inclusive mental health benefits for LGBTQ+ employees. Harvard Pilgrim partner Doctor on Demand recently acquired Included Health, which is a care navigation platform for the LGBTQ+ community that offers support and assistance for physical and mental health, gender-affirming care and benefits questions. Considering digital behavioral health tools, like Sanvello and Talkspace, can also help give flexible access to licensed mental health professionals and self-managing coping strategies.

Retirement and financial planning
Recent data from the Bureau of Labor Statistics revealed that the median earning for LGBTQ+ workers was about $900 weekly—only 90% of the $1,001 median weekly wage. And when it comes to saving for retirement, research shows that these individuals also lag behind in comparison to heterosexual individuals. One study found that LGBTQ+ Americans are less likely to have a will or estate plan (19% vs. 26%), less likely to have 401(k) savings (35% vs. 40%) and save less of their paycheck in retirement accounts (18% vs. 30%).
Companies like MyHealthMath, a Harvard Pilgrim partner, focus on providing support services for health plan decision-making. MyHealthMath helps members save $1,300 on average when it comes to plan selection. They also educate members on how they can leverage tools, like Health Savings Accounts (HSAs), for more efficient financial and retirement planning. These services can be beneficial for setting LGBTQ+ employees and their families up for long-term financial success.
It's clear that great strides have been made to ensure employees of all identities are treated equally and with respect in the workplace. Equal access to health care for the LGBTQ+ community is one of the most important areas employers can focus on to ensure this upward trend of equality continues.
Keep a pulse on the health trends that matter today.
Stay on top of health topics, technology and policies in today's changing world. Check the monthly newsletters you'd like to receive and start getting health news right in your inbox.